February is the month to celebrate love. Did you know there's a day dedicated to honoring our feelings for our pets? National Love Your Pet Day is February 20th! So, after Valentine's Day, leave the red heart decorations up a little longer to celebrate "puppy love."
Most American households have at least one pet, with cats, dogs, birds, and fish being the most common. Pet ownership has numerous health benefits, ranging from stress relief to lower blood pressure to increased socialization.
Love Your Pet Day is all about showering our furry, feathered, or scaly friends with the love and affection they deserve. Let's look at some ways to show our pets some extra love and appreciation.
History of National Love Your Pet Day
The exact origins of this day in the United States are unknown, but it appears to have begun in the early 2000s and then spread via social media. What better way to honor our pets' unconditional love than to devote an entire day to lavishing them with extra affection?
How to Show Your Pets You Love Them
1. Visit your pet's favorite location.
Where does your pet seem to be the happiest? It could be in your neighborhood park, deep in the wilderness, in front of a roaring fire, or tucked up in your bed with you. Allow your pet to spend as much time as they want in their favorite spot on Love Your Pet Day.
2. Bake Homemade Treats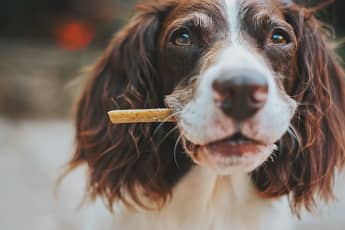 When it comes to pet food, the majority of us opt for store-bought. And that's fine for 364 days of the year – it's quick and easy, and who has time to make their own?
But Love Your Pet Day is the one day of the year when we can go all out and spoil our pets. So, why not spice up mealtimes by baking some tasty homemade treats for your pet? There are many great recipes for tasty home-baked pet treats available online, and the majority of them are very simple to make.
Tip: With this activity, invite your children to assist you in the kitchen; it's a great way to teach them valuable practical skills.
3. Focus On Health
Nothing says "I love you" like ensuring your pet's health and well-being. One of the most thoughtful things you can do for your pet on February 20 is to schedule a check-up with your local veterinarian.
Taking care of your pet's health and well-being not only puts your mind at ease, but it also ensures that your furry friend will be with you for many years to come.
Animals in our lives are more than just domesticated animals for pet owners like us; they're like family members. As a result, it is critical to ensure that they are as fit, healthy, and happy as possible.
Remember to deep clean your pet bedding to remove potential allergens and odors (a win-win for you and your pet) .
4. Spend Time, Not Money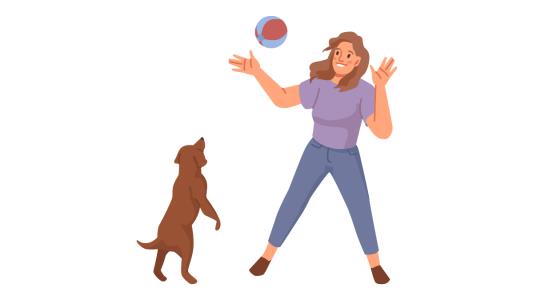 If we could read our pets' minds, we know what they would want most: more quality time with us. Make an effort to be present with them and spend time getting to know them on their level. Put down your phone, close your laptop, and devote some time to your canine companion. If your pet enjoys grooming, give her a few extra strokes with the brush. A quick massage could brighten her day. Take an extra-long walk and allow your dog to stop and sniff all they want—especially if walks are usually all business. Allow your bunny to spend more time outside of its cage. For some fresh air, consider going to a dog park, local nature trails, or a nearby lake.
5. Surport Your Pet Some Mental Exercise
Older dogs may experience decreased energy, memory loss, and fatigue. Interactive toys, such as sensory balls and food puzzles, are an excellent way to keep pets active and stimulated even when they are left alone at home. A pet tunnel will make them feel young at heart once more.
Tip: Mental exercise is just as important as physical exercise for our pets' emotional well-being. When pets are left alone for an extended period of time, puzzles and games can help keep them from becoming bored, stressed, or anxious.
6. Shop for your pet
Collars quickly become dirty and worn-out. It might be time to upgrade. There is something out there to express every pet's unique personality, from colorful designs to neutral tones. Splurge on a cute new sweater or doggie parka for dogs (and dog owners) who like to dress up. Many pet stores allow you to bring your pet with you when shopping.
Perhaps your dog requires a new leash or bed. Perhaps your cat could benefit from new toys. Visit our COZIWOW store to find something special for him.
7. Visit/ Donate to a Local Animal Shelter
Not every pet is fortunate enough to find a forever home. Each year, approximately 6.5 million animals (mostly dogs and cats) end up in the care of animal shelters in the United States.
Most of these shelters rely on charitable contributions, so why not consider making a small donation to one near you in honor of Love Your Pet Day? Your generous donation will help to provide a roof over an animal's head while it waits for an owner who will provide it with the life it deserves.
You may not have a pet of your own, but you still enjoy animals. Great! Visit a local animal shelter to commemorate National Love Your Pet Day. Spend time with the dogs, cats, and other furry friends who are looking for a forever home. You might end up adopting a stray animal. Even if you don't, spending time with animals is a wonderful way to commemorate this unofficial holiday.
8. Shower your Pet with Affection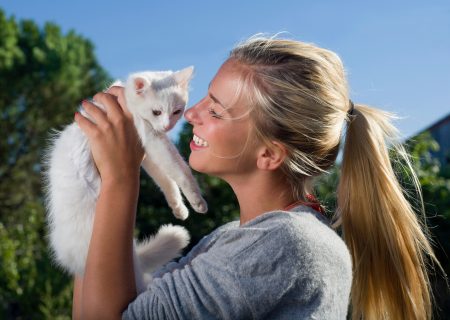 Last but not least, your pet will appreciate a nice bubble bath at home, extra food rations, or simply an extra-long cuddle. Affection reassures your pet that they are loved and helps to strengthen the bond between the two of you.
Whatever you do to commemorate National Love Your Pet Day in 2023, remember to spoil and appreciate your four-legged family members all day.