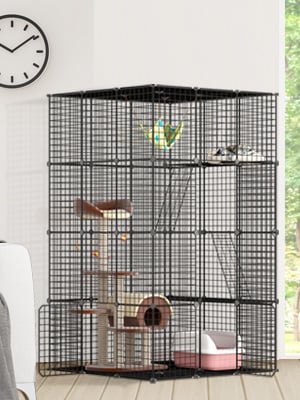 Are you looking for a cat cage that is both large and practical?
Our COZIWOW Extra Large Cat Cage is a great choice for that.
Measuring 42″L x 42″W x 72″H, this oversized cat cage accommodates 2 cats and multiple cat supplies. Besides, you can through 4 easy-access doors to feed your cats, interact with them and clean cat litter. The most important is that the shape of this cat cage can be easily assembled into different shapes as needed, offering your cats a flexible space.
Features:
The multi-door design allows your pets to enter and exit freely

Each door is locked by a latch to prevent your pets from escaping

Smooth seams and rounded corners protect your pets from undesired injury

Ladders with small gaps ensure your pet's paws won't get stuck when climbing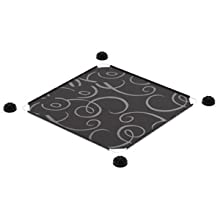 Step 1
Insert the plastic buckles into the bottom resin plate.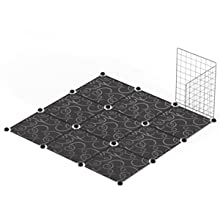 Step 2
Insert the metal meshes into the plastic buckles in order.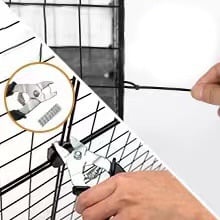 Step 3
Reinforce with the plastic hoops and cut off the extra parts (scissors included).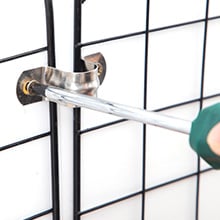 Step 4
Attach to the wall with the anti-tipping kits to improve stability.