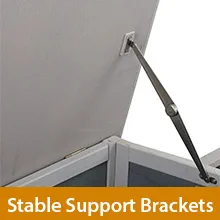 Openable roof and windows are convenient for you to feed and contact with small animals and it can easily help you to catch pets from highout. Multiple door design and open roof provide easy access.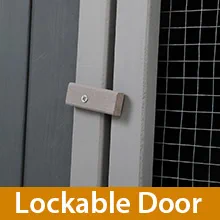 The gridding fences and lockable door provide safety protection from the outside predators or prevent your little one from slipping out.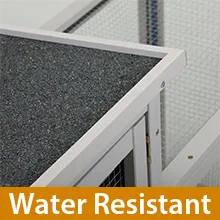 Our pet hutch is equipped with felt roof, it can prevents your friend from getting wet even in the rainy. Top roof is covered with asphalt for enhanced weather protection. This outdoor rabbit cage will keep your furry friends dry and safe.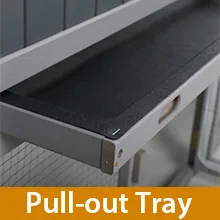 The rest house of bunny hunch is equipped with sliding tray contributing to provide a comfortable and sanitary environment. The smooth design with plastic surface ensures it easy to pull out for fast and easy cleaning.