Description
x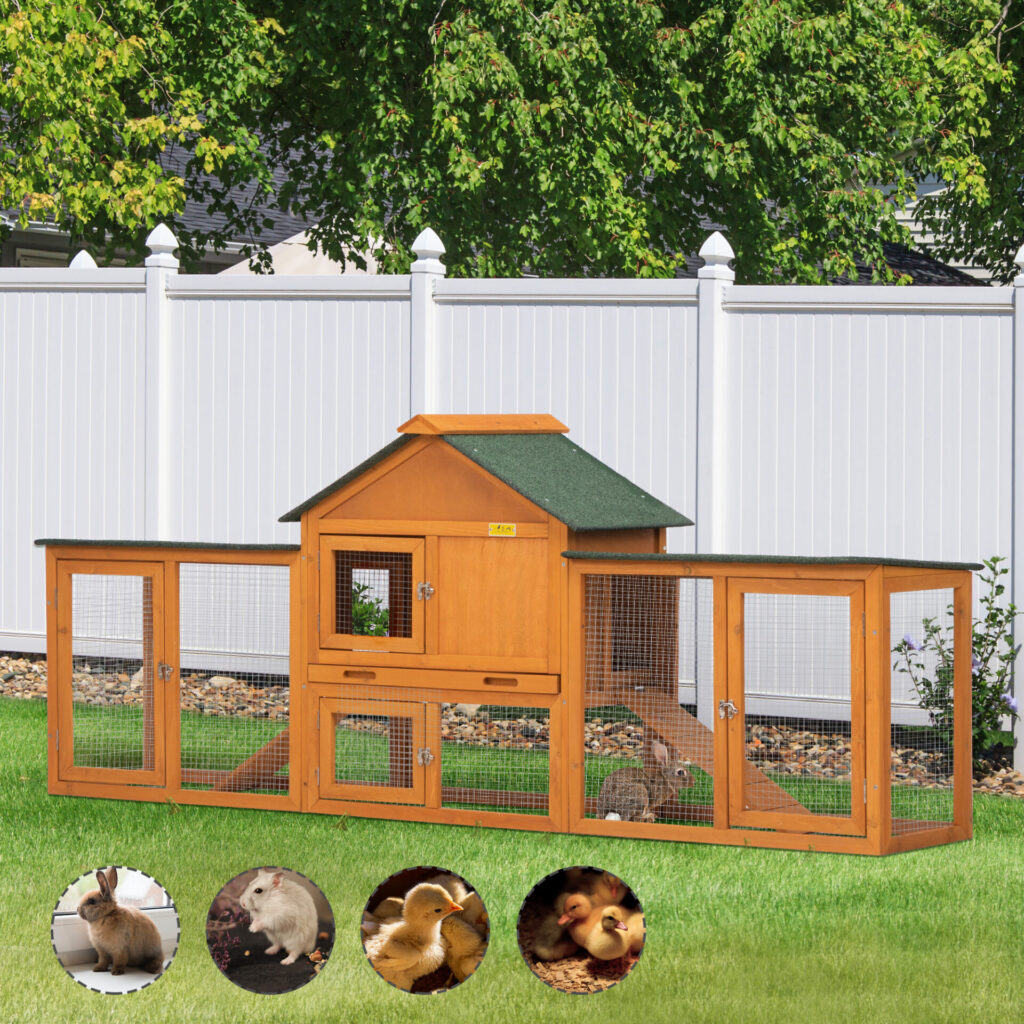 Features:
Pet Shelter: 83.5″L outdoor wood rabbit hutch protects pets from elements and predators
Stylish Decor: cottage style blends perfectly with your backyard, garden, patio, and more
Suitable Animals: bunnies, guinea pigs, mini chicks, hamsters, and other small pets
Durable Material: made from sturdy solid wood with a water-based preservative for long use
Weatherproof Foofs: full-sized asphalt roofs will prevent rain, snow and sun effectively
Open Bottom: enjoy the fresh grass and practice natural foraging behaviors
2 Runs: 2 roomy runs for roaming, running, and playing freely and safely
A loft Retreat: an upper private retreat for sleeping and napping without disturbance
2 Ramps: 2 nonslip hinged ramps are convenient for climbing up and down
4 Eront Doors: 4 mesh doors with wood locks make feeding and interaction easier
Pull-Out Tray: a wood sliding tray helps clean thoroughly and effortlessly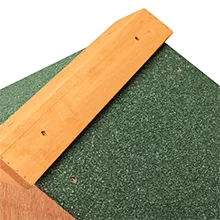 Waterproof Roof
Rabbit cage roofs are designed to be waterproof to better protect pets from outdoor elements, keeping the cage dry and safe on most rainy days.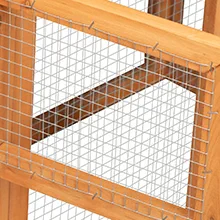 Wire Mesh Wall
The metal mesh has beautiful, rust-proof and sturdy functions, which can better install water bottles, protect small animals, and provide double care.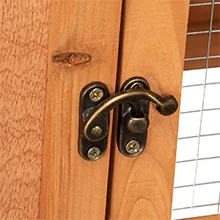 Metal Lock
With a more secure horn buckle, the door can be opened and closed more easily, and at the same time, it can be better protected from predators.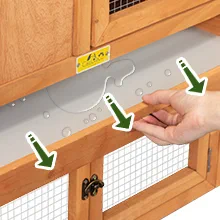 Deeper Tray
Take a deeper leak-free slide-out tray for easy slide-out making it easier for you to clean out the cage to keep it clean and hygienic.