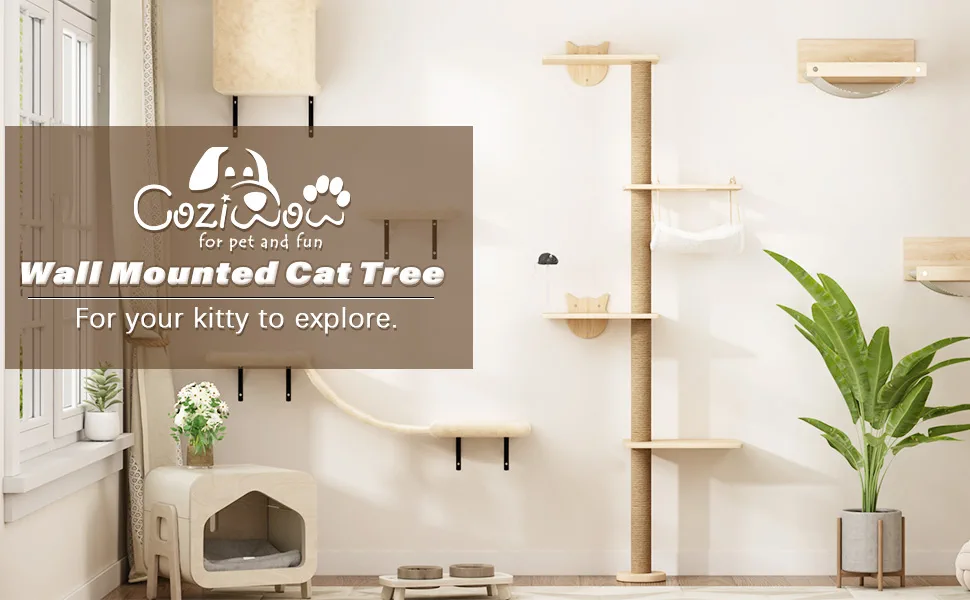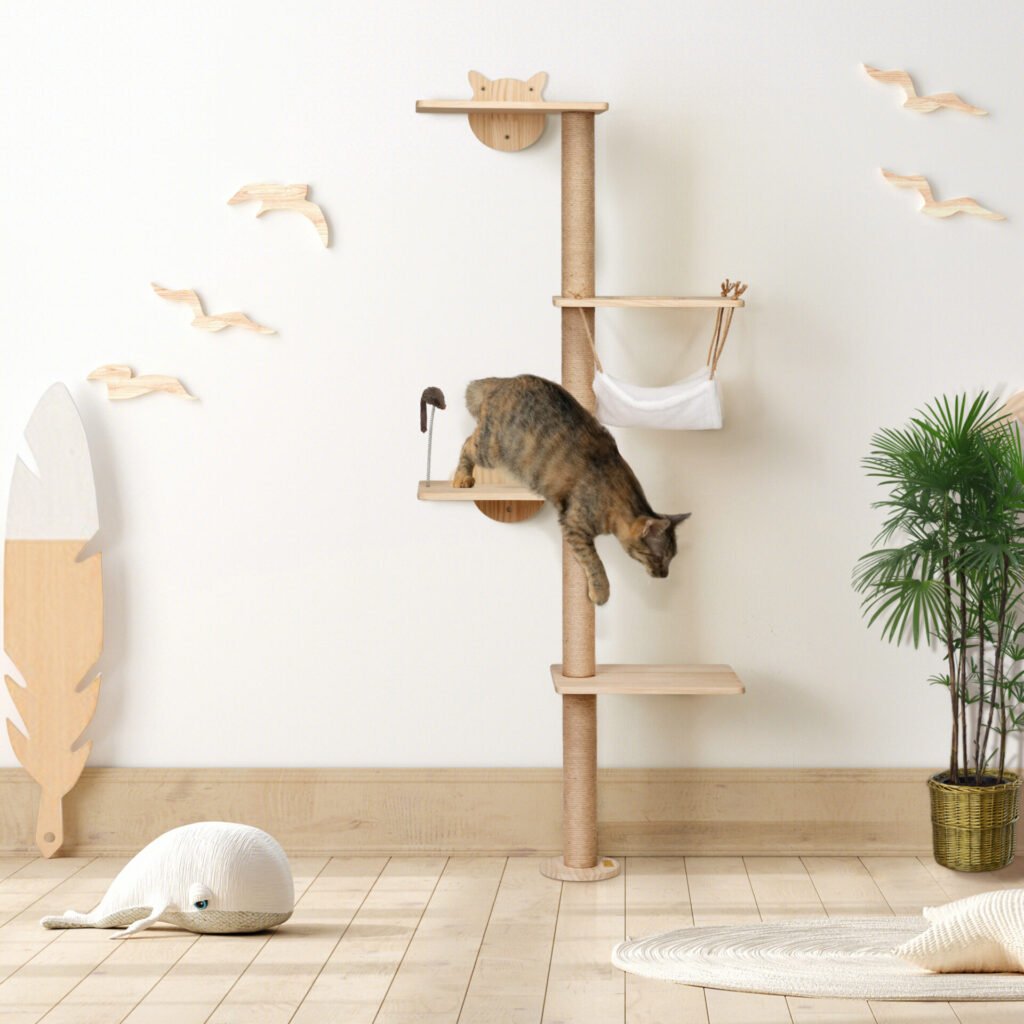 Your fur baby is always scratching the furniture, right?
The scratches all over your leather chair are proof of their crime. What you need now is a cat scratching post to vent your feline's energy and scratching desires. The entire cat tree is securely fastened to the wall, and your cat is free to bounce up and down, stand on the step to scratch the post, sharpen claws, and release stress. At this point you can enjoy a moment of peace undisturbed by cats.
Give your cat more space to play, explore and rest without taking up your floor space

A distance between base and wall to prevent baseboard from affecting the installation

The climbing tower is fixed firmly on the wall, not easy to wobble to protect your cats

Simple design and compact structure, suitable for small apartments with limited space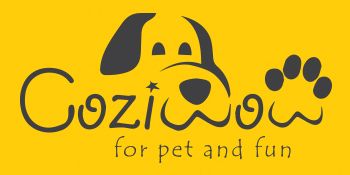 LOVE PETS AS LOVE OURSELVES
COZIWOW, as a brand of pet lovers, is committed to providing a diverse range of better and safer pet supplies to create a valuable connection between humans and pets.
Our mission is to light up your pets' life concerning their comfort, health, and well-being.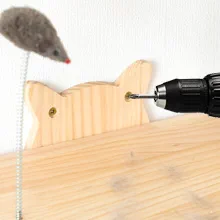 Wall-mounted design, space-saving and more stable at the same time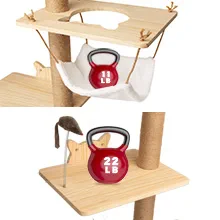 Hammocks and platforms with good load-bearing capacity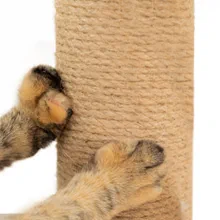 Vent your cat's scratching nature to protect your furniture from cat damage