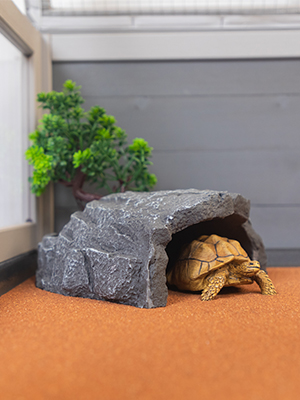 Wood Tortoise Habitat
Looking for a practical enclosure for your small reptiles to lead a healthy life? This COZIWOW Upgraded Wood Tortoise Habitat is an ideal investment.
Collect a little bit of water on the trays to show a preferred living condition and open the top lids to put in your tortoises. The portable turtle box designed with 2 transparent windows allows you to look in your 4-legged friends to enjoy the sunshine or warm light in the mesh-roof area and crawl through the inner door for private sleeping.