Description
x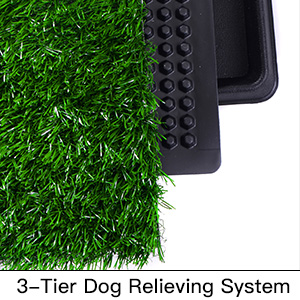 The top layer – is a synthetic grass.
The second – is a detachable grid that drains liquid from the turf.
The bottom – waste tray collects urine, keeps the grass mat dry and detaches easily for an easy cleanup.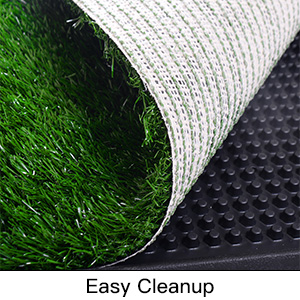 Remove the grass mat daily and flush out with warm water. Weekly, remove the grass mat and wash down the entire unit with a hose and allow to dry.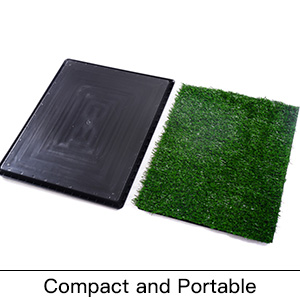 After use, simply empty the liquid and rinse the pee pad tray with soapy water and dry ready for the next use. Potty mat will be perfect for bring turf patch with you when visiting family and friends.