Description
x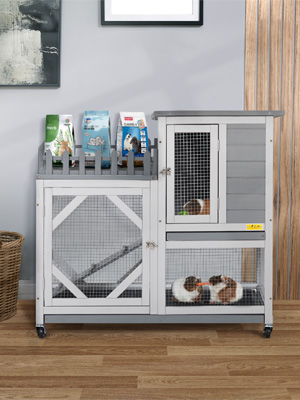 Whether you have a critter nation or simply want a roomy cage for your rabbit, our COZIWOW 3-Story Rabbit Hutch is a perfect option you'll find.
Move this bunny cage to your backyard or somewhere spacious indoors, your fluffy companions will enjoy roaming up and down through a non-slip access ramp, freely hopping around the drafty enclosure and resting or sleeping in the raised retreat.
Let your pets get their fill some time to travel around safely and luxuriate in the fresh air with this small animal habitat.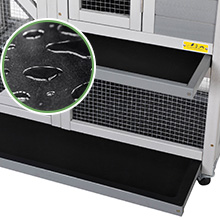 Pull-Out Tray
Comes with pull-out non-leak tray to meet your rabbit's mobility needs on the upper and lower levels; prevents urine, water and the like from overflowing the edges for better cleaning.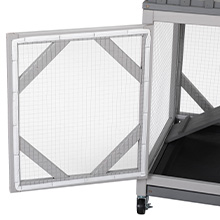 Upgraded Door
Coziwow use larger and more aesthetically pleasing doors to allow better access for pets while also allowing you to more easily decorate the interior.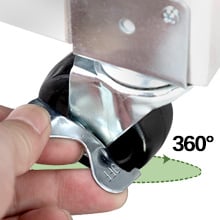 Easy to Move
Rabbit cage is equipped with 4 wheels, and the brake wheels can be fixed in position, allowing you to move indoors and outdoors easily and quickly.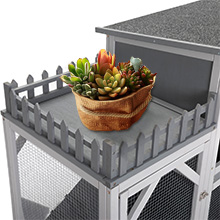 Spacious Balcony
The rabbit cage is equipped with wide balconies and fences, adding a farm style to the cage. At the same time, you can also place some plants for decoration to make the rabbit cage more beautiful indoors and out.