Description
x
FEATURES
Made from weatherproof synthetic material for durability and low maintenance.
Odor-resistant top grid layer made of pet-friendly artificial grass(PE) for dog attraction and comfort.
Middle drainage layer allows urine to flow down while keeping the turf elevated.
Leak-proof base tray with a raised platform ensures reliable liquid waste collection.
Removable layers for easy cleaning with soapy water.
No assembly required.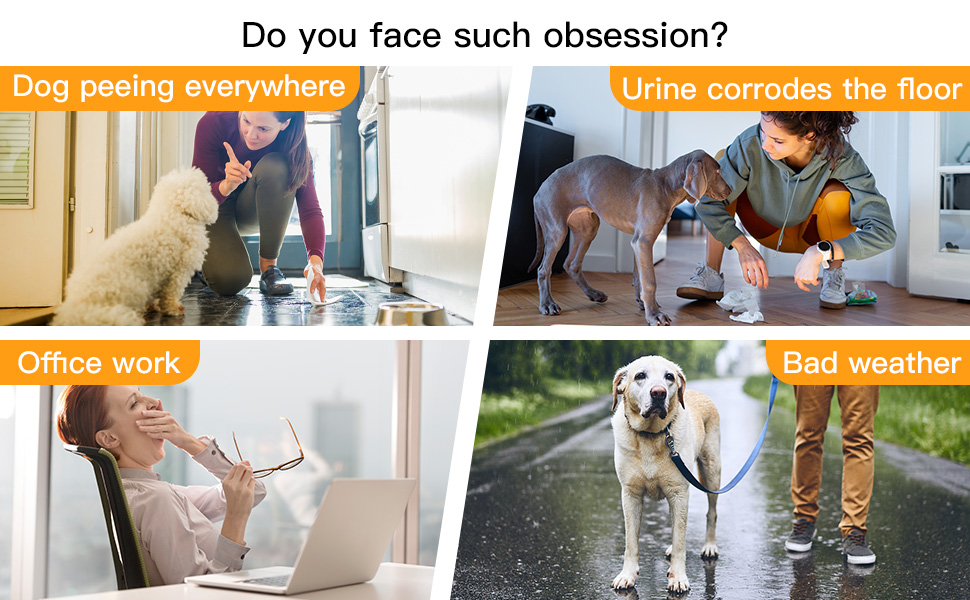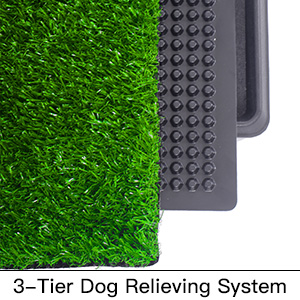 The top layer is made of high-quality synthetic grass, providing a realistic and comfortable surface for your dog. The second layer features a detachable grid that effectively drains liquid away, keeping the grass dry and reducing mess. The bottom is a convenient waste tray that collects urine, ensuring a clean and odor-free environment.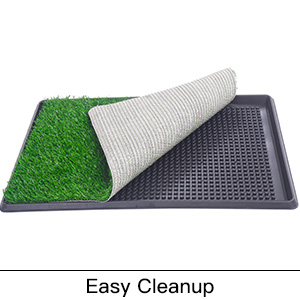 Daily, remove and flush the grass mat with warm water to maintain cleanliness. Weekly, wash the entire unit with a hose after removing the grass mat. Let the unit dry completely before reassembling. This routine ensures hygiene and prolongs the lifespan of the grass mat and the unit.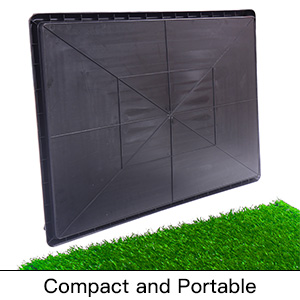 This artificial grass mat is versatile, making it ideal for various settings such as apartments, patios, sunrooms, and balconies.