Description
x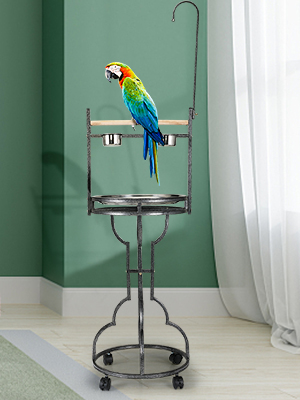 It is necessary to prepare a good perch for your parrots.
Considering the need of feeding, we add 2 food bowls, 1 plate and 1 solid wood perch to this bird stand rack. Entirely made of superior iron, the whole rack appears in an aesthetic style. As processed by sand-blast and powder coating, the surface can well endure wet, no peeling off or cracking after long-term use. By the way, casters are added on the bottom for easy moving.
As we all wish, a better habitat brings a smarter bird.
High-quality material of carbon steel with black powder coating
72″ large bird perch stand deal for small to medium size parrots
Solid wooden perch & stainless-steel cups with holders & removable tray
Movable design – glide casters with braking
Toy hook for bird swing toys, chewing nuts or bell pendants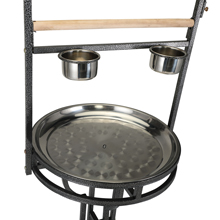 WELL-EQUIPPED PERCH
The birds stand comes with wooden perch, 2 stainless steel cups with holders and stainless steel tray can meet all your needs.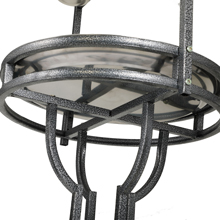 STURDY CONSTRUCTION
High-quality material of carbon steel with black powder coating & special structure design provides sturdiness and stability.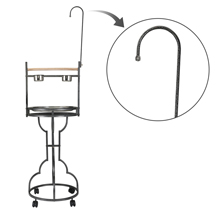 J-SHAPED TOY HOOK
You can hang over bird swing toys, chewing nuts, or bell pendant, which can add more fun to your parrots.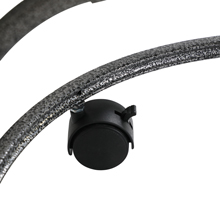 GLIDE CASTERS WITH BRAKE
4 glide casters ensure the heavy structure mobility,2 wheels of them equipped with a brake to keep the platform stable.