Description
x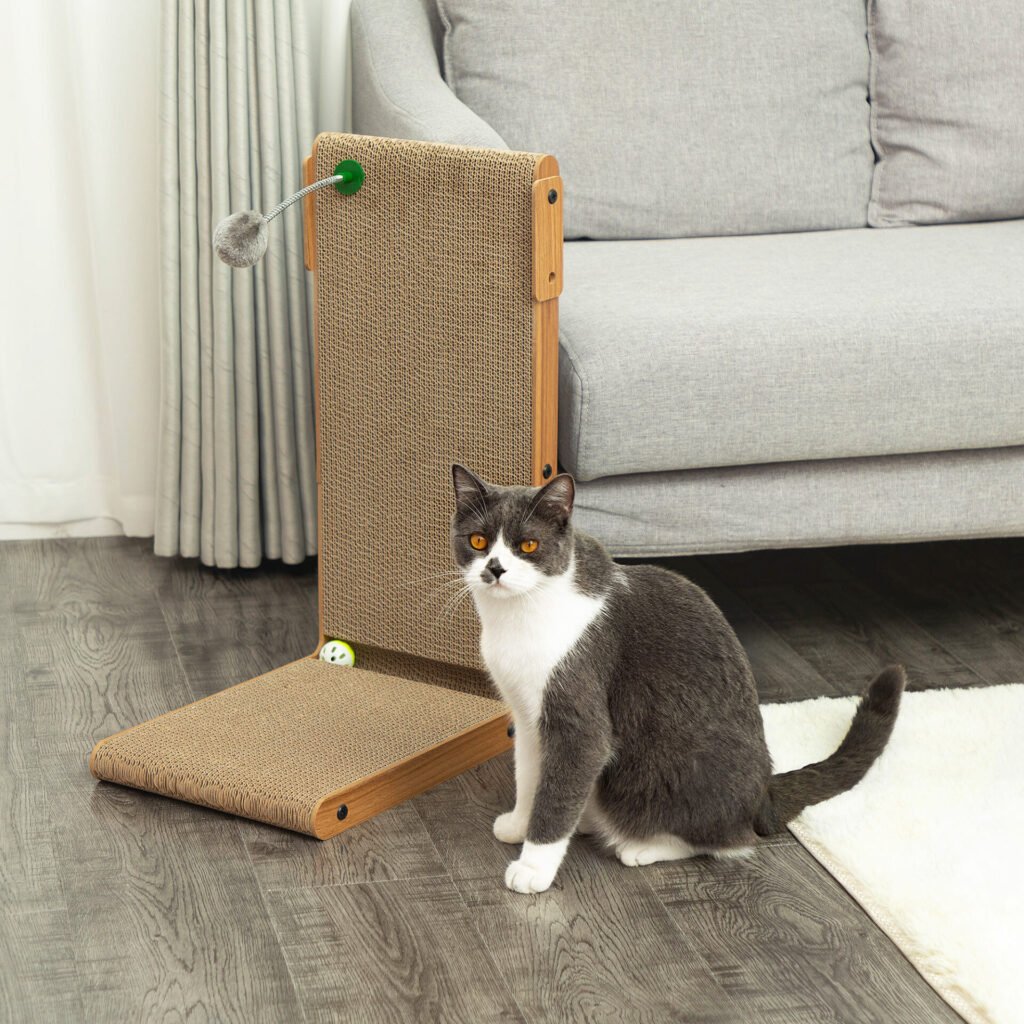 Key Features:
Lightweight for effortless mobility, making it easy to move around.
It also serves as a comfortable lounger or cat bed, providing multiple functionalities.
The natural look seamlessly blends with any decor, adding a touch of elegance to your space.
The inclusion of two small slats at the top ends provides exceptional support, ensuring the wall remains stable during scratching sessions.
Both sides of each board can be scratched, guaranteeing long-lasting use and maximizing the product's lifespan.
The L-shaped design allows for effortless scratching while occupying minimal space in your home.
Crafted with two corrugated cardboards securely fastened by MDF and screw.