Training Your Pet to Use a Ramp
Place the ramp flat on the ground and lead your pet across with treats and praise. Give treats frequently to encourage your pet

Place pet food or toys at the top of the ramp to guide him in his first steps. Increase the dog's interaction with the ramp and the fun of using it.

Once your pet is comfortable with the ramp, move your training session to the vehicle or location that will be used.

Using treats and praise frequently, guide your pet up and down the ramp until they are happy and comfortable walking on their own. When your pet is walking up and down the ramp independently, treats are no longer needed unless desired. Pack up your ramp and hit the road!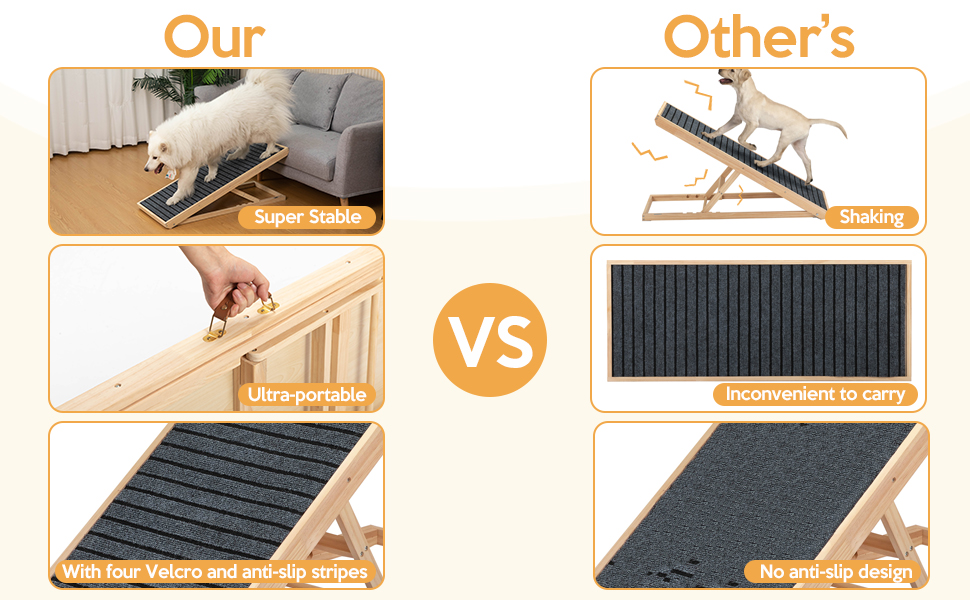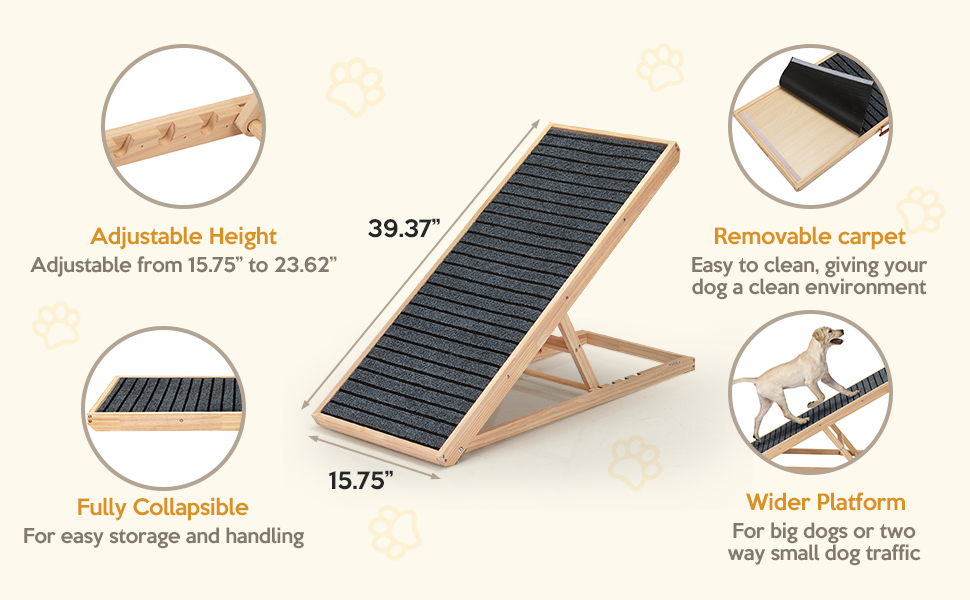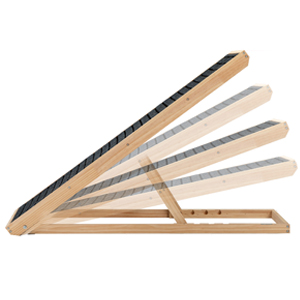 ADJUSTABLE HEIGHT
Can be adjusted to 4 heights -15.75", 19.69", 19.68", 21.65", 23.62" and it is very steady at all the settings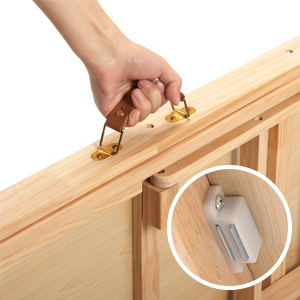 FOLDABLE & EASY TO CARRY
With carry handle on the side and latch on the bottom of the pet ramp, you can easily carry it indoor or outdoor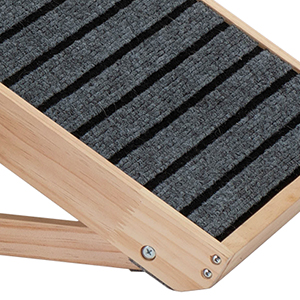 PROFESSIONAL & SAFE
Made of natural pine wood, smooth rounded corner, no burrs on the surface, will not scratch your pets