The holiday season is quickly approaching, with the air becoming frosty and the days becoming shorter. And we all know what that means: it's time to start thinking about Christmas! Giving great gifts can be difficult at the best of times, but have you thought about what to get the most important member of the family – your pet?
Here are some ideas for what to get your kitty for a purrfect festive time to help you and your kitty have a purrfect Christmas together.
Best Christmas Gifts For Your Kitty
Kitty Toys
Toys are a Christmas tradition for everyone, including your cat! Cats enjoy playing, and it is an important part of their development, as it helps them reduce stress and hone their hunting skills. Moving toys are a great option because they allow your cat to practice their predatory pounce! Catnip-infused toys are another item that will keep your cat entertained for hours. It not only drives normally composed kitties insane, but it also provides great entertainment for cat parents!
Scratching Posts
Sometimes the best gifts are things that our cats require. Scratching is a natural activity for all cats, so a new scratching post in their preferred location could be a winning gift! If you're feeling particularly daring, you could experiment with a new style or material. There are numerous options available, ranging from carpet to cardboard and even stick-on-the-wall scratch boards. Experiment to see what your cat prefers.
A Cozy Cat Bed
Being snuggled up is one of the best parts of the winter, as your cat knows all too well! So, why not buy your cat a new cozy cat bed this holiday season? Cats spend a lot of time sleeping, so having a comfortable bed to cuddle up in is essential. A radiator bed is sure to be appreciated by more senior cats, providing extra warmth for snuggly cat naps.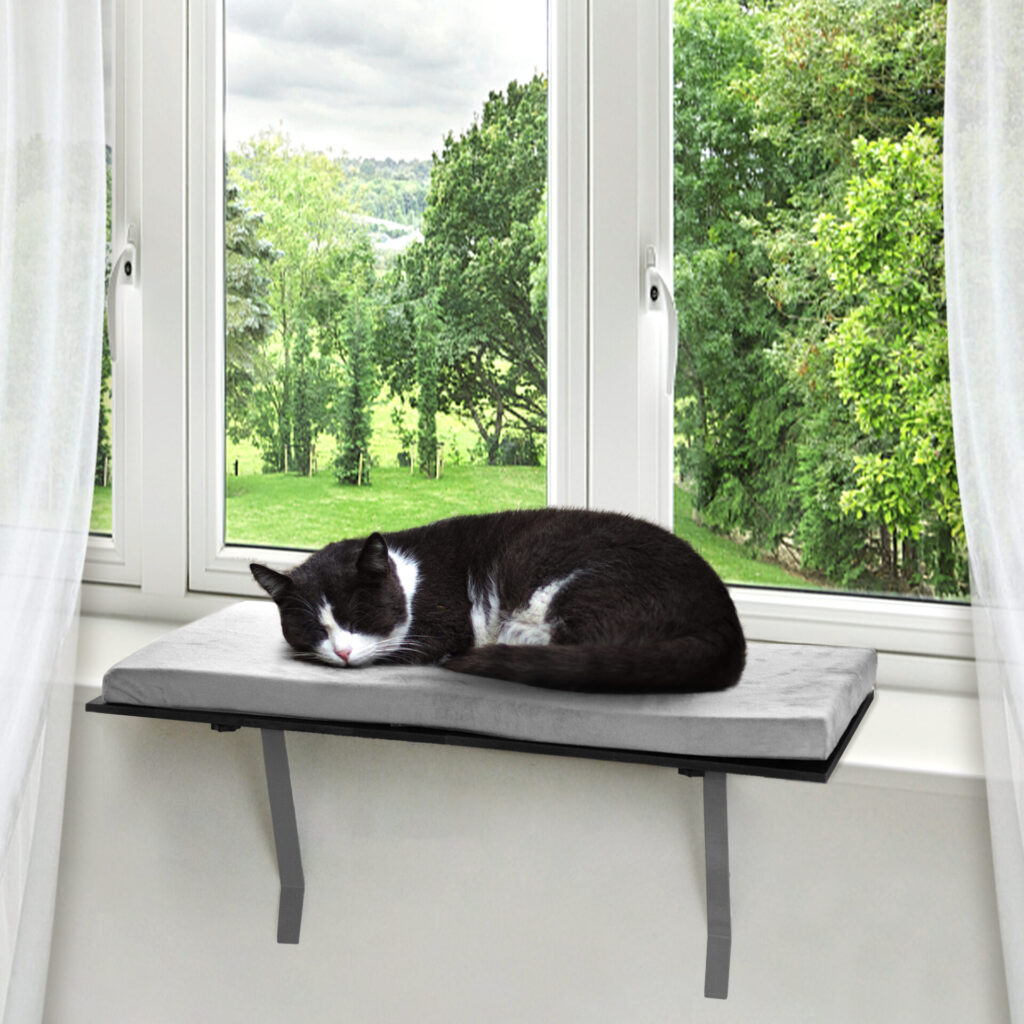 Activity Centres or Cat Trees
This Christmas, why not bring the adventure indoors? Cat trees are an excellent investment for any household, and they frequently include a scratching post as well as multiple levels for your curious kitty to survey their surroundings. There are many to choose from, with dangling toys and various levels and platforms for your kitty to explore; ideal for exercise, fun, and cat naps!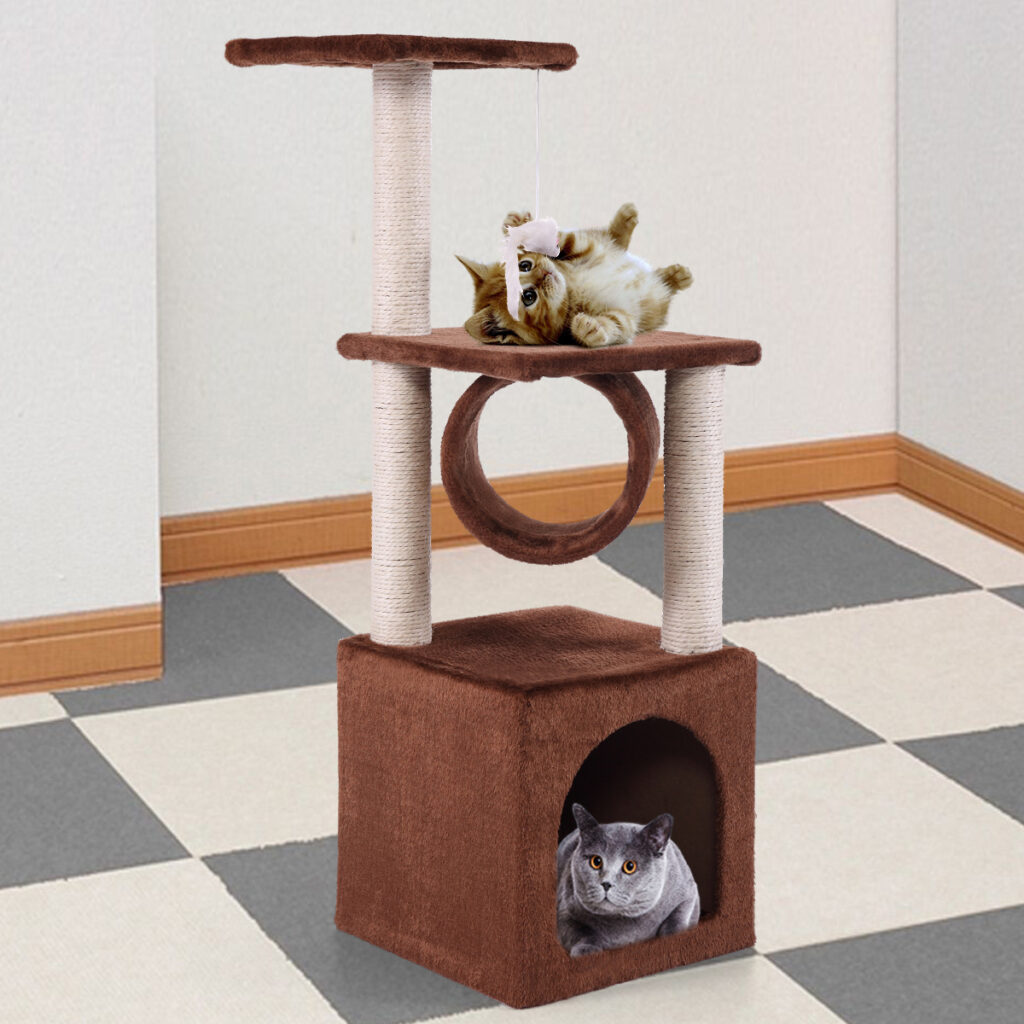 Activity Feeders
Because mental stimulation is an important part of feline development, an activity feeder could be the ideal holiday gift for your cat this year. Cats enjoy a good challenge, especially if there is a reward at the end. With a variety of options ranging from maze-like games to balls that release treats as they move, your kitty will be entertained for hours.
Treat Stockings
Of course, we can always count on the traditional Christmas stocking! Although we should avoid overfeeding our cats, treats are a great way to train and reward them. A little kitty stocking will not only look adorable hanging on your mantelpiece, but it will also be a much-loved gift for your furry friend.
A Homemade Kitty Christmas
Of course, you don't have to spend a fortune on your cat to have a wonderful feline holiday season! Homemade gifts are sometimes the best gifts. So, if you want to be creative and show your love with a homemade gift, try:
Activity feeders – why pay for them when you can make your own? There are numerous ways to make your own activity feeder out of cardboard tubes and boxes. Let your imagination run wild and see what you can come up with!
Catnip – for all you sewing experts! Why not make your own catnip toys for your cats by sewing up small catnip pouches? If you're up for a challenge, you could even make some
Cat biscuits, but not the arts-and-crafts variety? Don't be concerned. You can always prepare some tasty treats for your cat. There are some fantastic recipes for you to try. Of course, you should think about your cat's diet and what foods they can and cannot eat – no one wants a sick cat at Christmas!
If none of these appeal to you, nothing seems to work as well as an empty cardboard box! All of those empty gift boxes will most likely do wonders for your feline friend.
Try COZIWOW For a Relaxed Festive Time!
Christmas can be a time of significant household change and stress for both you and your cat. With visitors, changes in furniture and decorations, and other factors, your kitty may require some extra assistance to remain calm. COZIWOW has been shown to help keep your cat happy. It could be the best Christmas present you give your cat this year!