Description
x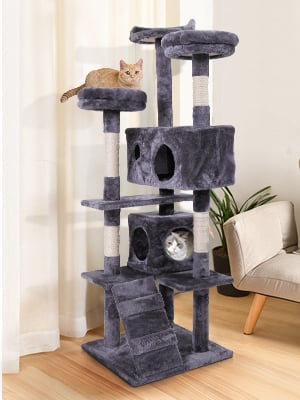 If you're in the market for a cozy condo for your feline friend, this COZIWOW 60″ Multi-Level Cat Tree Tower with safe scratching posts is exactly what you're looking for.
Multi-layer, including condo houses, perches, climbing ladder, and hanging toy

Attractive look compatible with any room decor as a piece of nice pet furniture

Pet-friendly and comfortable flannel surfaces for cats to relax and lounge

Claw-friendly natural sisal covered posts to satisfy cats' instinct

Suitable for small and medium cats rather than large cats

Durable particleboard with a large bearing capacity of 20 lb

Stable structure with a heavy-duty bottom for safety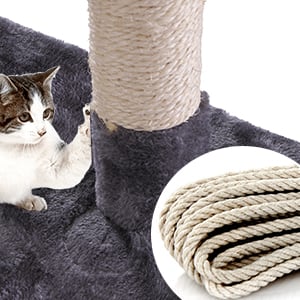 Natural Sisal
The wear-resistant natural sisal-covered posts satisfy cats' instinct of nail sharpening and protect your furniture from cats' claws.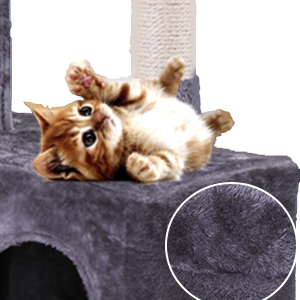 Soft Plush Covering
Wrapped with Ultra-soft plush finish provides optimal smooth touch to keep your little cat warmed and cozy and it provides a skin-friendly and comfortable resting environment.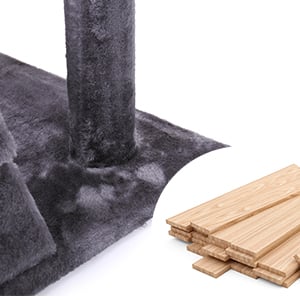 Particle Board
Cat tree is made of high quality particle board, despite it's solid construction, our cat tree is still light weight enough to move around easily.