Description
x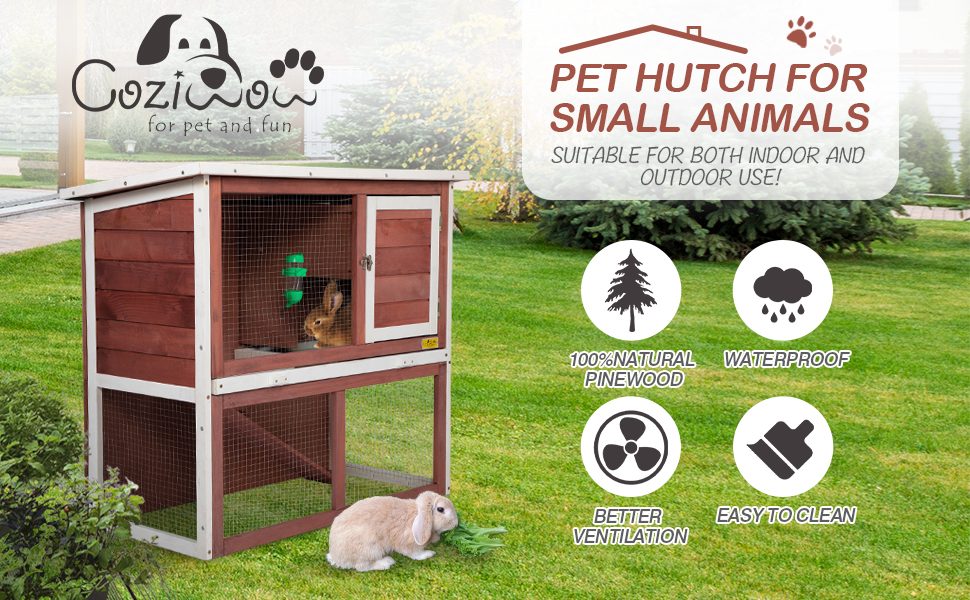 Rabbits are fun, friendly pets but they do have unique care needs. Selecting the right hutch is vital to their entire well-being.
Our Indoor Outdoor 2-Tier Rabbit Hutch will be a perfect gift for your bunnies, guinea pigs, chicks or other small animals. Boasting an upper-story secluded room for resting/sleeping and a roomy lower ventilated run for playing/exercising/roaming, the well-polished wood pet house provides 2 or 3 small pets with a safe, comfy and happy shelter, helping protect them from inclement weather or predators. Put the heavy-duty hutch at your backyard, garden or lawn, your little rabbits can touch the natural grass with their own paws.
Regular cleaning is important for your rabbit's health. With pull-out tray design and an openable hinged roof, the secure pet apartment allows to clean easily to ensure a comfortable living atmosphere.
Buy the 2-layer wooden hutch with ramp now to create a long, healthy and free life for your pet companions.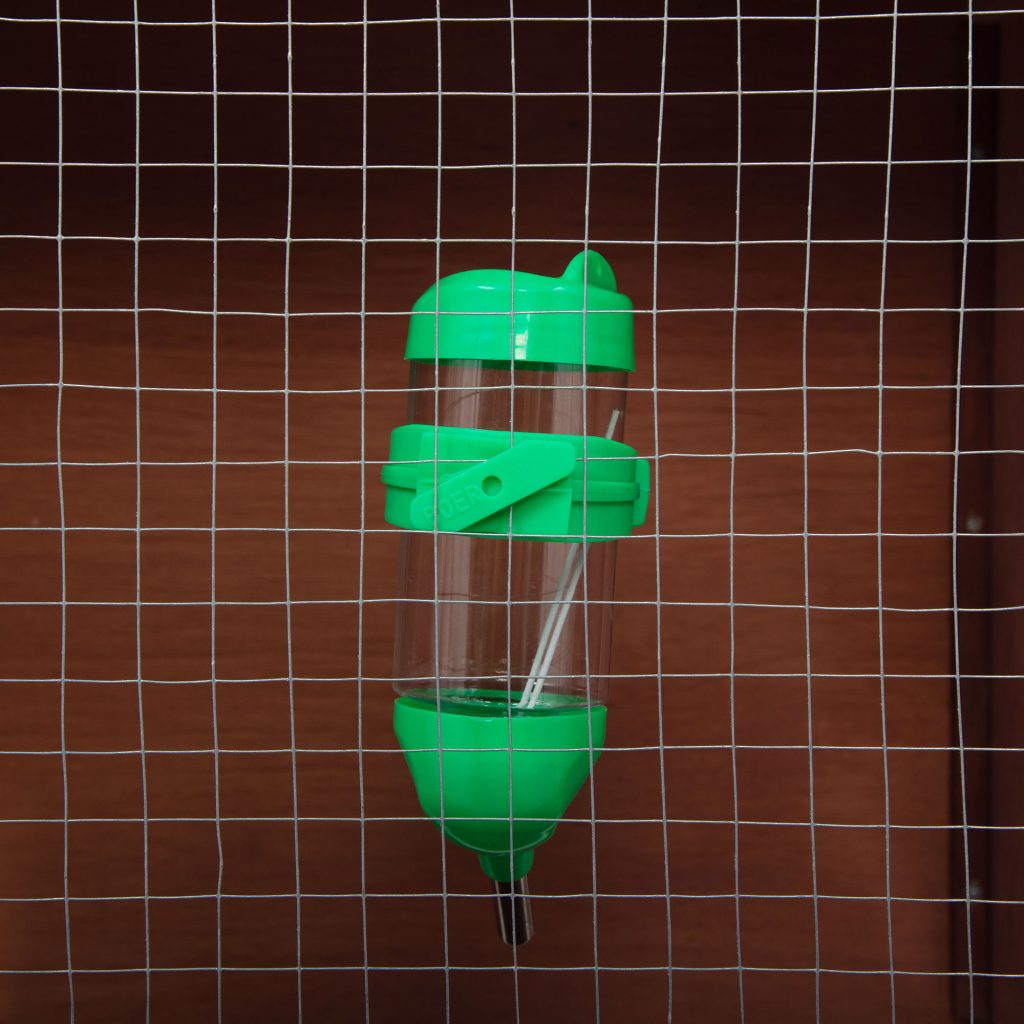 Free Water Bottle
Our pet hutch is equipped with a free drinking water bottle, and your little animals can easily replenish water in time through the water in the water bottle, which is very convenient for water supply.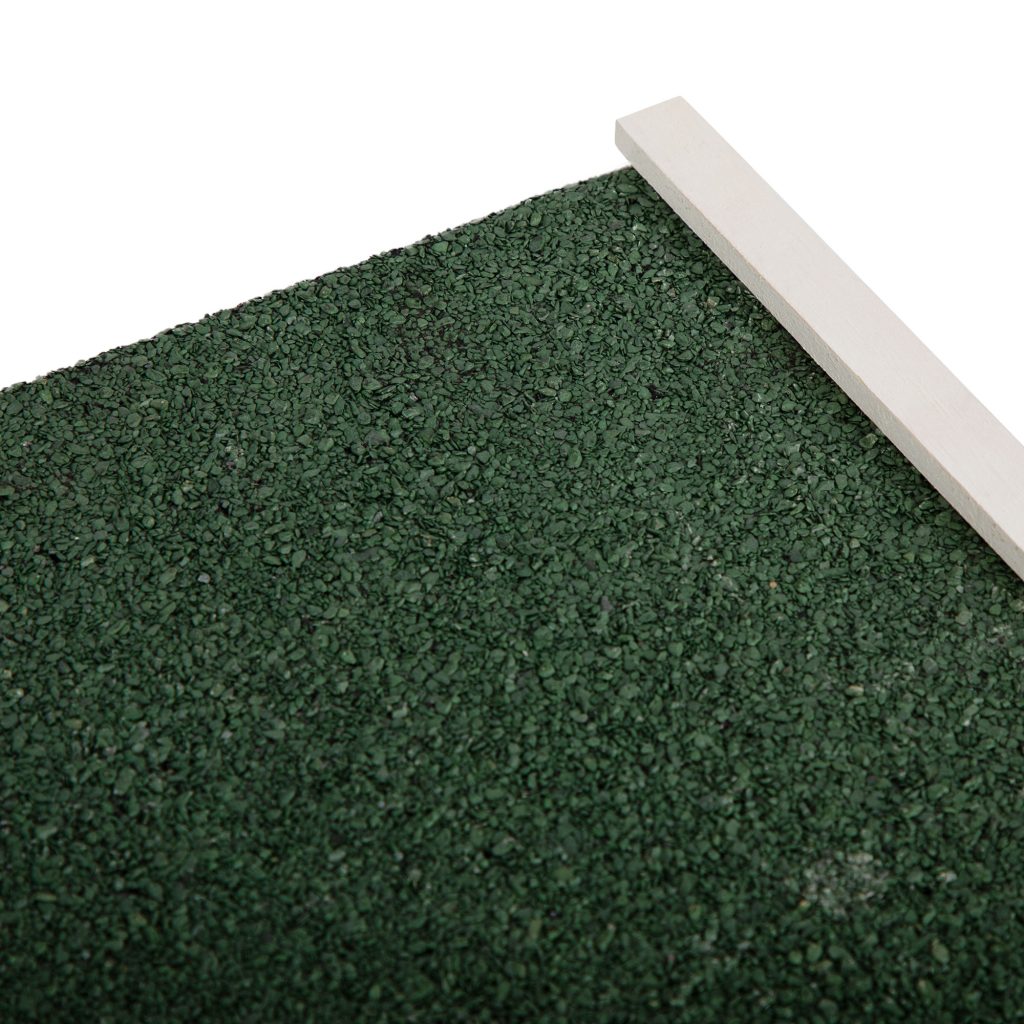 Weatherproof Roof
Equipped with felt roof, it can prevents your friend from getting wet even in the rainy. Top roof is covered with asphalt for enhanced weather protection. It will keep your furry friends dry and safe.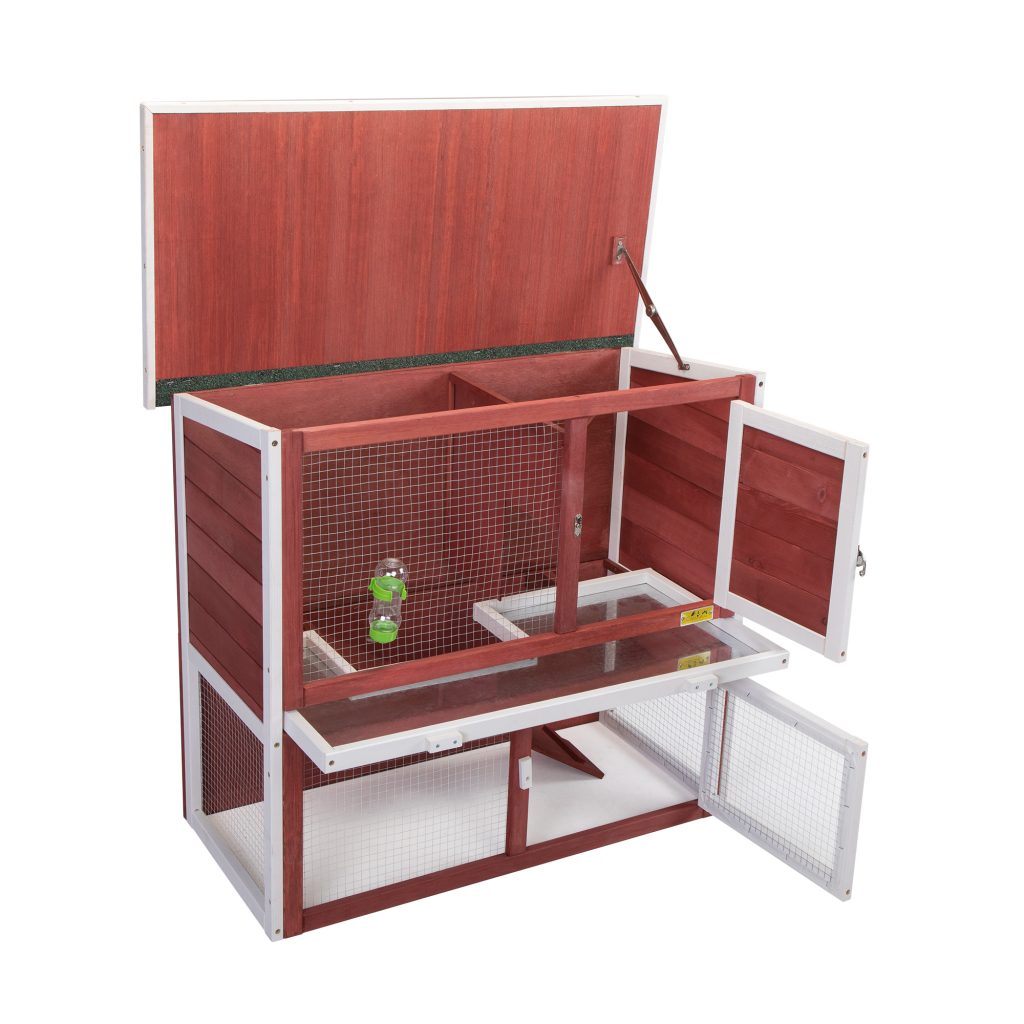 Pull-out Tray
The bottom of the cage has Non Leaking trays that prevent it from getting on the wood trim.Removable tray is easy to slide out for cleaning to ensure a neat regularly.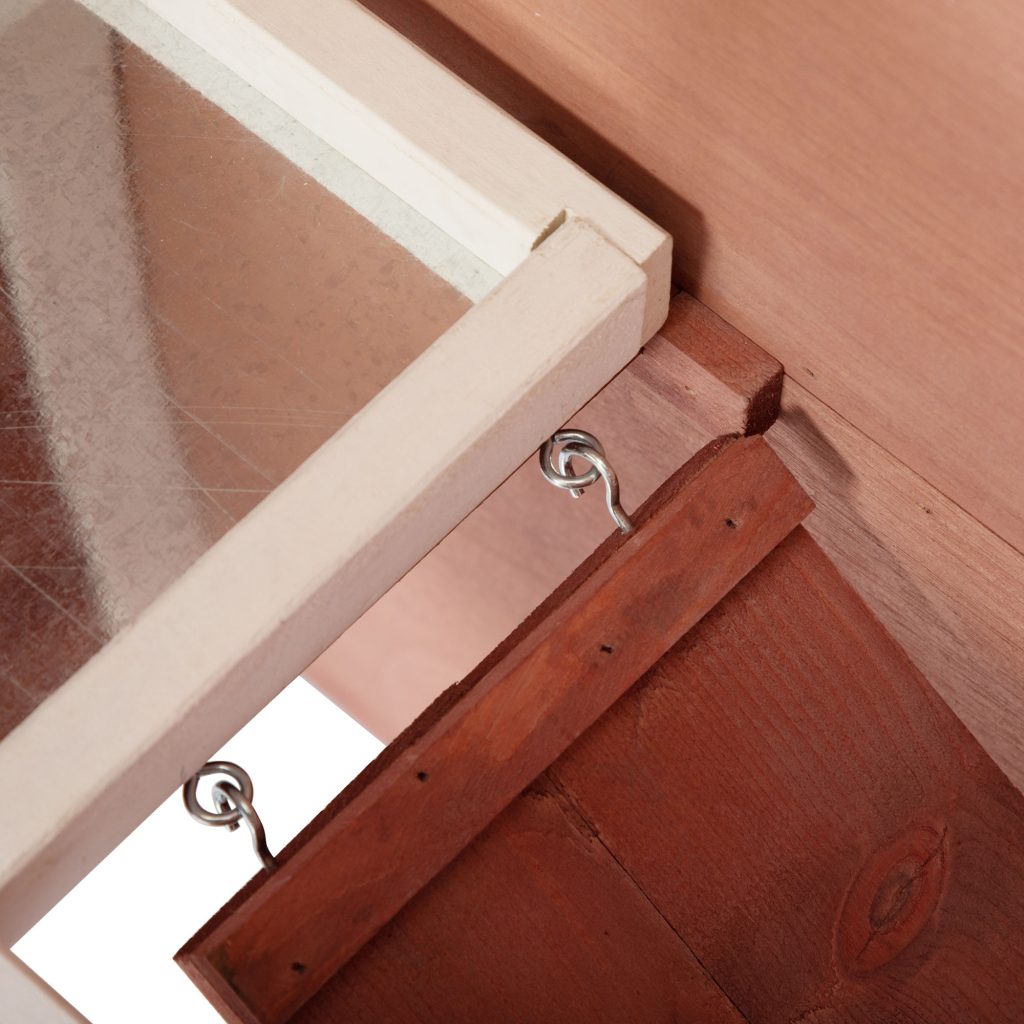 Easy-to-access Ramp
The 2-layer designed house will be a perfect place for both exercising and resting with the ramp inside for your pets to come up and down easily.