The world celebrates International Women's Day on March 8 every year! And what better way to celebrate than to make this year eco-friendly?
On International Women's Day, let's take some time to appreciate the amazing women in our lives by showering them with gifts and love. We've gathered some eco-friendly approaches to do this in order to motivate you. For some eco-friendly and sustainable gift suggestions, continue reading and pay close attention to the end.
Go on a Nature Trail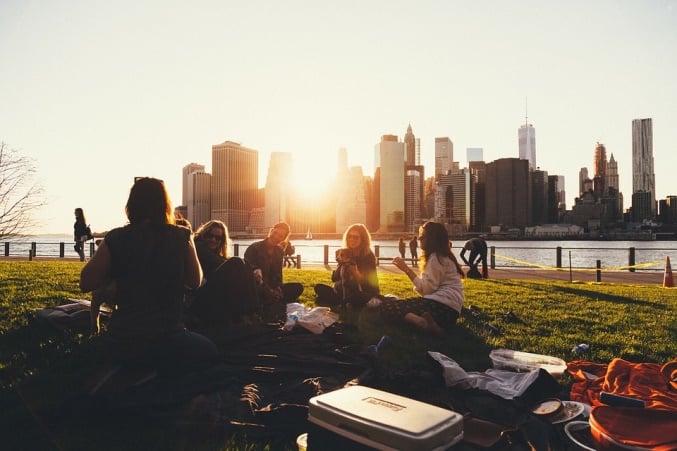 How well-versed in your local parks and hiking trails are you, or the special women you are celebrating with? Take a day off, venture outside, and bike or hike together! You'll be surprised by how spending some time outside, especially if you live in a big, busy city, will refresh your soul. Soak up some vitamin D and perhaps even take a few pictures. A wine tasting tour or a picnic filled with homemade treats are great ways to cap off the day!
Visit the Farmers' Market
For fresh, in-season, and environmentally responsible local produce, visit your local farmers market! Farmers' markets not only provide a wider variety of produce, but many small farms also use organic farming techniques, making them more environmentally friendly than big-box retailers. In order to come up with nice brunch ideas for you and the special lady (or ladies) you are celebrating with this year, don't forget to take advantage of the free tasting samples and chat with vendors along the way.
Bonus: Blueberries, which are currently in season in most of the world, would be the perfect topping for homemade waffles with organic maple syrup. Another option is to order a nice poached pear in booze or a sumptuous English breakfast with fluffy eggs from a nearby hen farm!
DIY Session at Home
With work and other obligations, we occasionally hardly have time for ourselves, much less a chance to decompress. Invite some of your girlfriends over and make wonderful varieties of homemade bath bombs, candles, and lip balms using a few basic natural ingredients instead of booking an exclusive package at a high-end spa. After a long, stressful week, you'll all feel rejuvenated and pampered at home. Making homemade jams, muffins, extracts, and liquor are just a few examples of edible DIY products you can try making while doing this. The possibilities are virtually endless!
Clean Out Your Closet
It might not be obvious, but producing new clothing uses a lot of water and energy. There are lots of women out there who might not have the money to buy a new outfit for this special occasion. To honor International Women's Day, purge your closet and show some love by donating dresses or professional attire to a women's organization or simply a local charity. You will undoubtedly make someone else's day better!
Green Gift Guide
There are many eco-friendly presents you can give, or even just straightforward presents that can encourage someone to practice greater environmental awareness every day!
Gifts to Minimize Waste
Reusable snack bags for lunch or stackable lunch kits can reduce waste and eliminate the need for single-use containers. Additionally, no girl dislikes receiving flowers. The carbon footprint of receiving flowers is also very low. It is natural and will be returned to natural surroundings. It is reasonably priced and attractive to girls. Include some lovely flowers with your gift.
Growable Gifts
Give a sweet pet to the woman who means a lot to you if you know she is a very loving person. Pets are a woman's best friend, according to studies. Women are more empathetic and adept at handling small animals. If you have any such plans, COZIWOW is more than happy to give you everything your pet requires.
Last but not least, don't forget to express your gratitude to all the special women in your life. Greetings on International Women's Day!