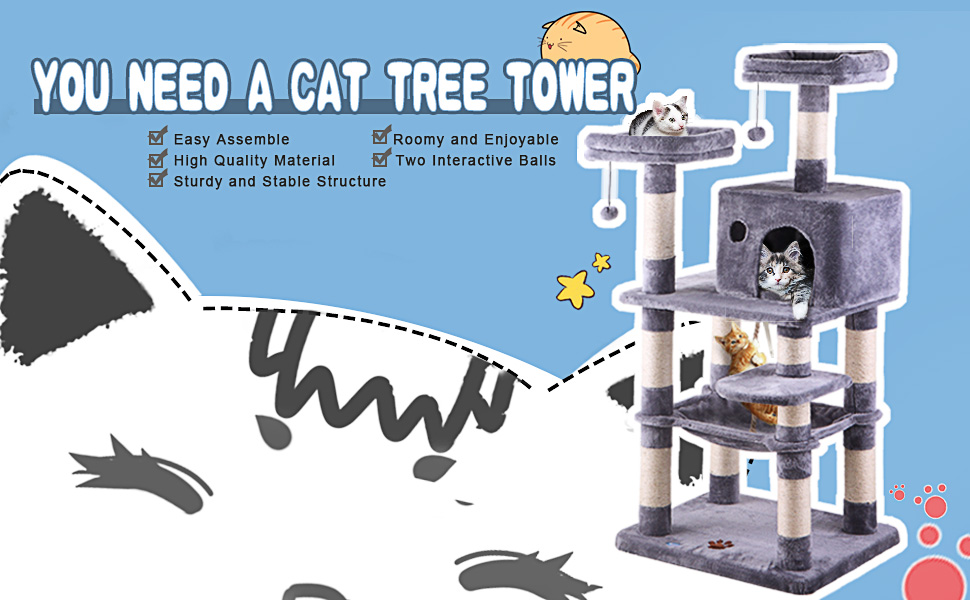 Do your feline friends love to stay at high and cozy places? Coziwow cat tree tower caters to cats' natural instincts and allows cats to enjoy these amenities, including nonstop fun and relaxation. 
Our kitten condo house comes with a hammock, a hanging toy, a large condo houses and 2 relaxing perches, which perfect meets your cat's needs for playing and relaxing. In addition, the wear-resistant natural sisal covered posts satisfy cats' instinct of nail sharpening and protect your furniture from cats' claw. It provides both sturdiness with chipboard and softness with plush. Except for being a kitty activity center, it is also a stylish decoration to blend with your home decor.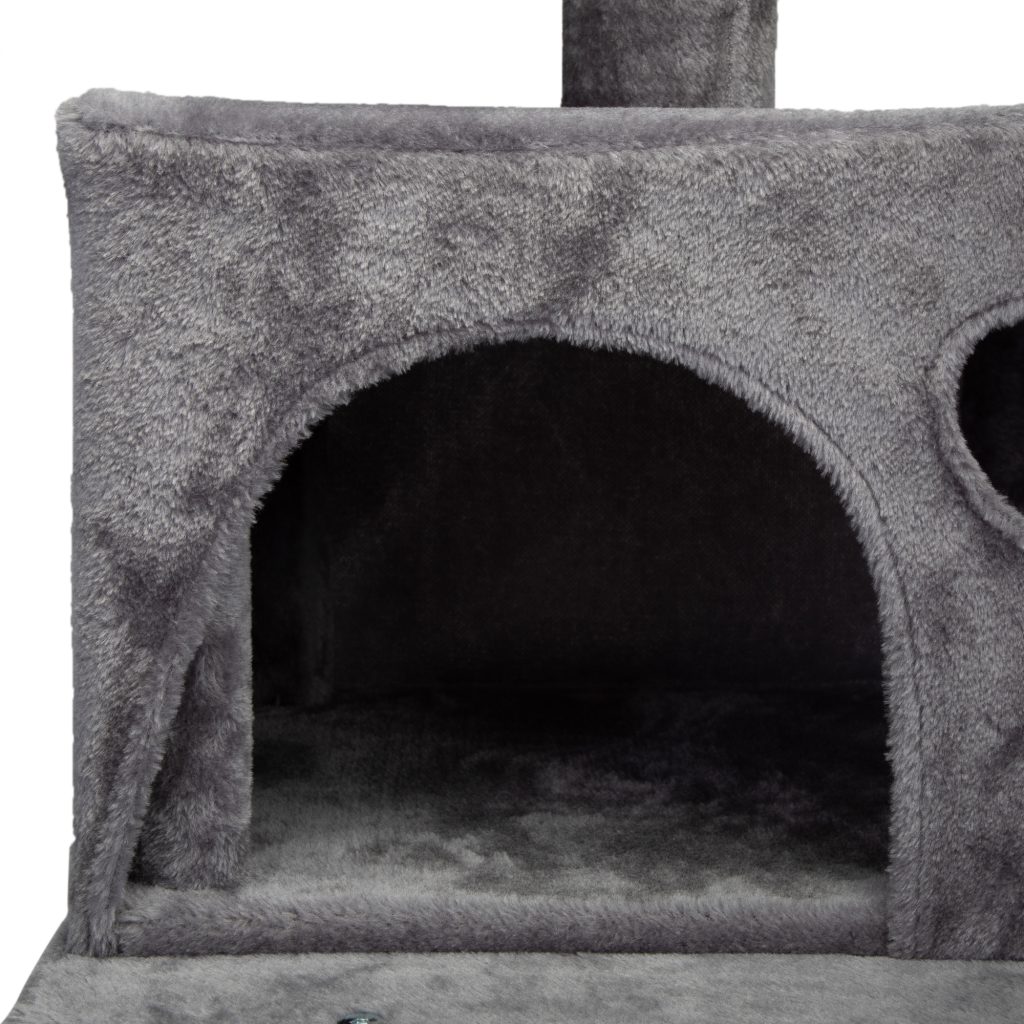 Condo & Plush
Cozy and comfortable plush, comfort your cat to relax and lounge. Roomy condo is great for cats to rest.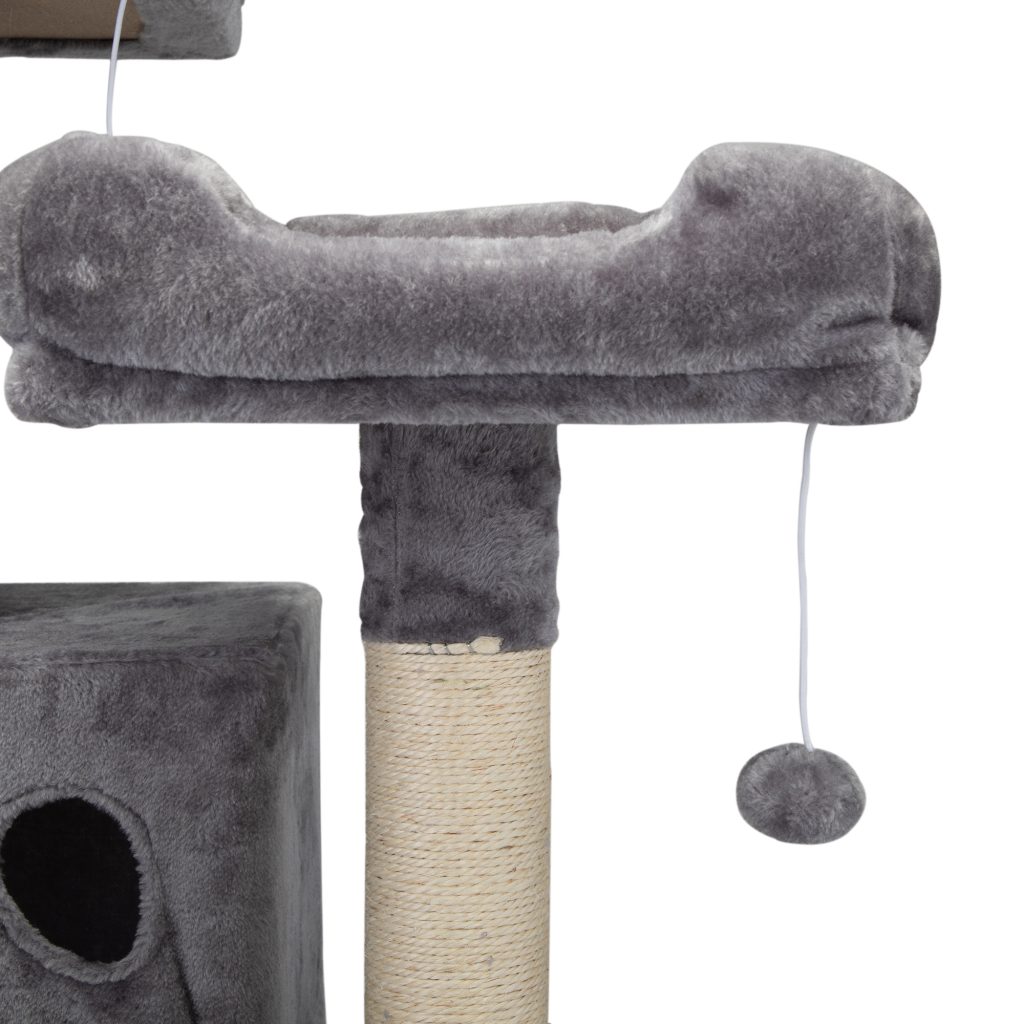 Interactive Balls
Equipped with an interactive dangling pompom,it meets your cat's needs for playing and relaxing.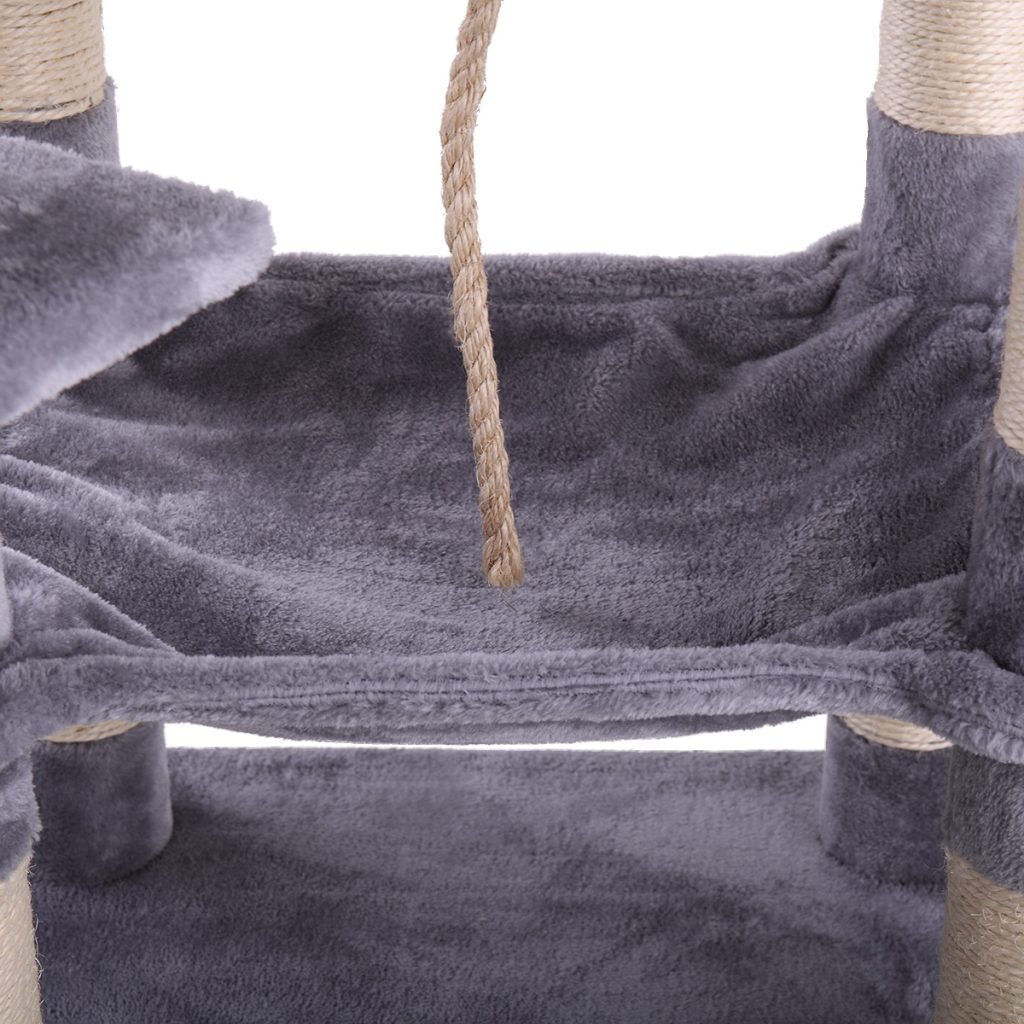 Dangling Rope
The cat tree is equipped with a hanging rope, which is convenient for cats to climb and play and enjoy the fun.
Assembly
Easy to assemble and durable particle board with large bearing capacity of 20 lbs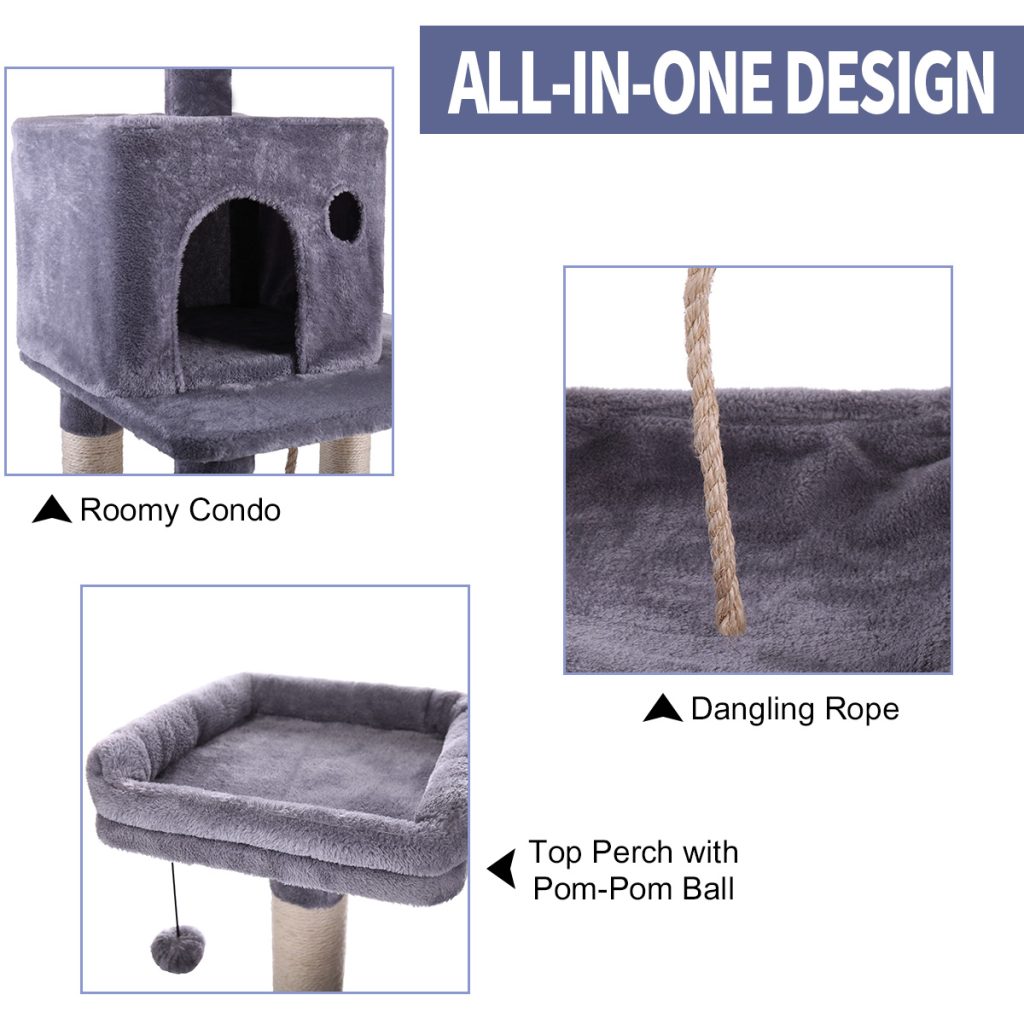 Features
Multi-layer, including condo houses, perch platforms, climbing ladder and hanging toy
Attractive look compatible with any room decor as a piece of nice pet furniture
Cozy and comfortable plush, comfort your cat to relax and lounge
Suitable for small and medium sized cats rather than large cats
Wear-resistant natural sisal covered posts satisfy cats' instinct  
Durable particle board with large bearing capacity of 20 lbs 
Study structure to ensuring safety
Easy to assemble