Description
x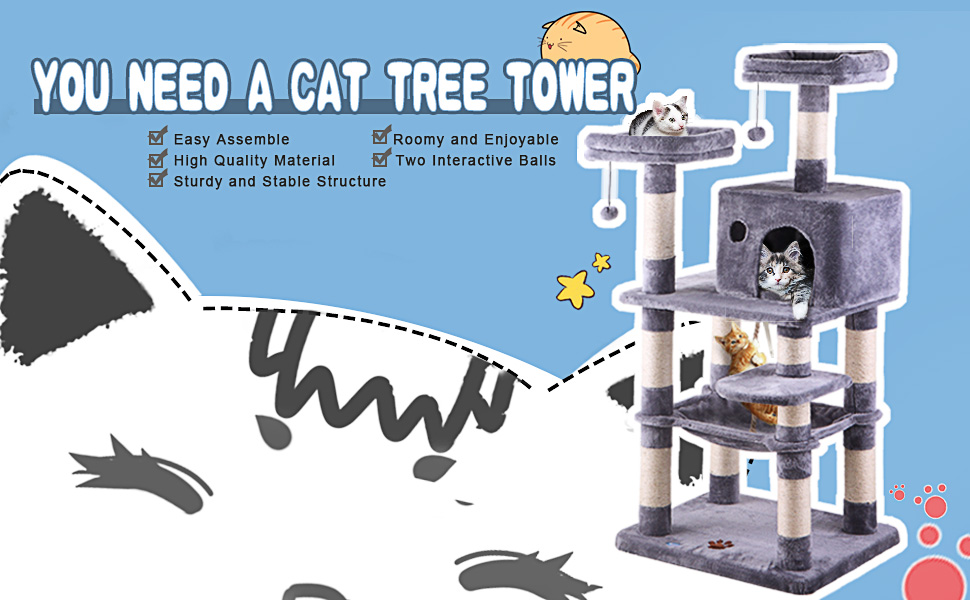 Key Features:
Multi-layer includes a condo house, hammock, 3 perches, and hanging toys
Modern look to fit most indoor decor as a charming piece of home furniture
Sturdy particleboard with soft flannel covering for durable and comfy use
Upgraded condo with a larger private inner and a window for cats to hide
U-shaped cushioned perches fit the body structure when your cat curls up
Scratching posts for scratching needs and two furry balls for extra fun
A strap is attached to fasten the tree to a wall to prevent dumping
Suitable for small and medium sized cats rather than large cats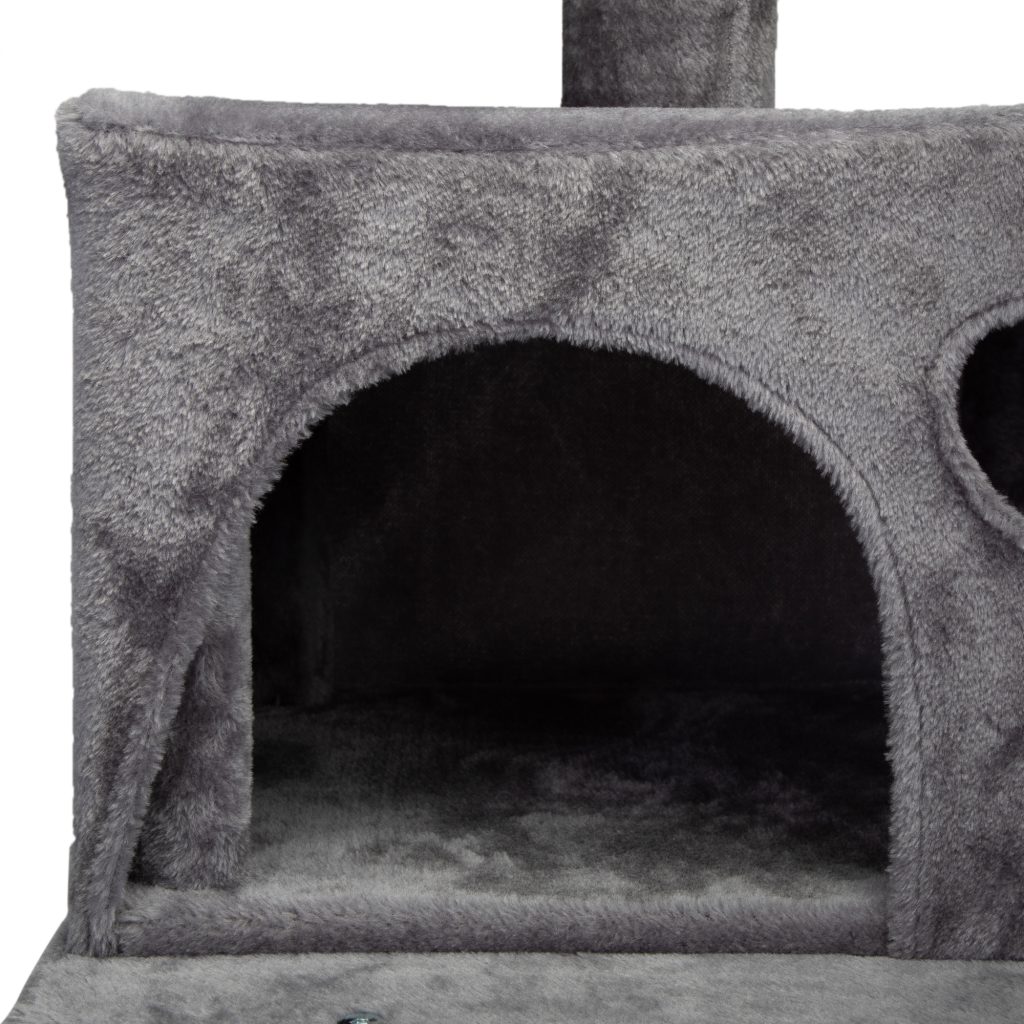 Condo & Plush
Cozy and comfortable plush, comfort your cat to relax and lounge. Roomy condo is great for cats to rest.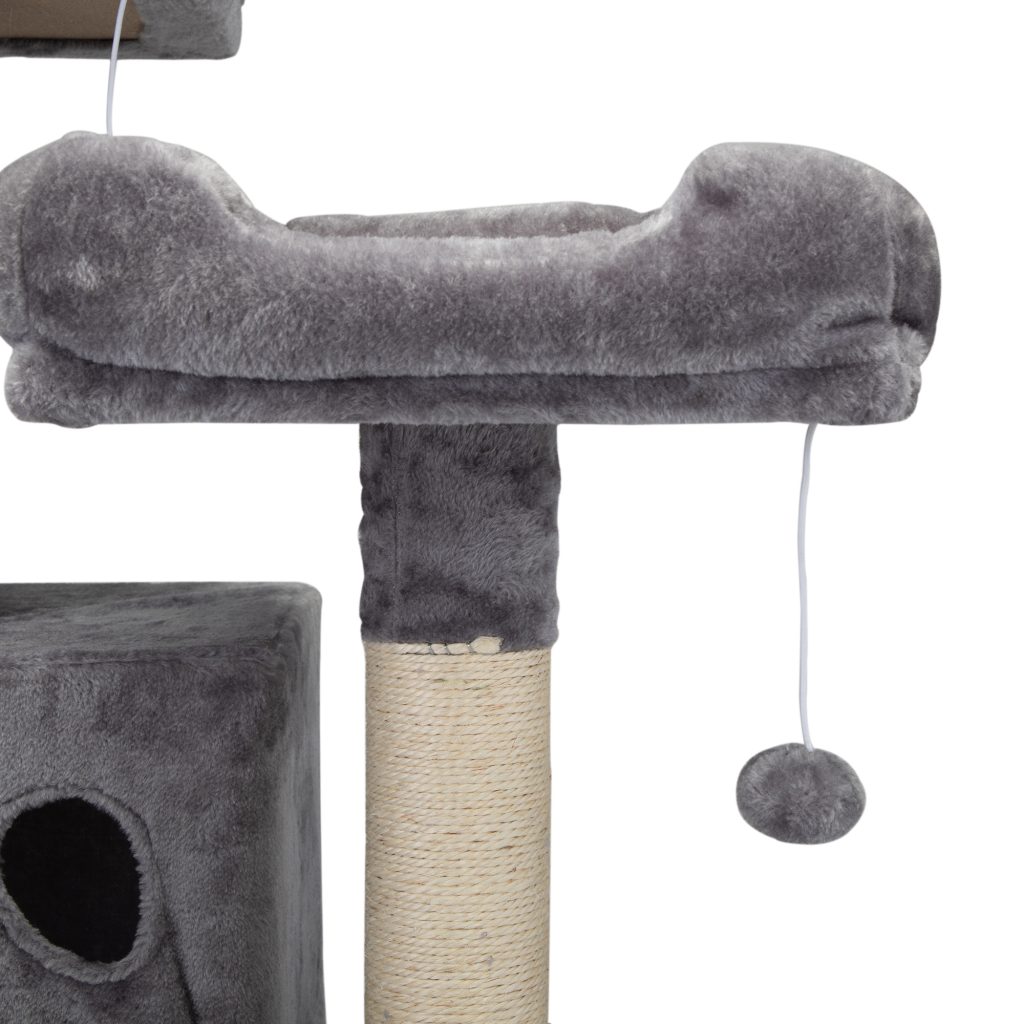 Interactive Balls
Equipped with an interactive dangling pompom,it meets your cat's needs for playing and relaxing.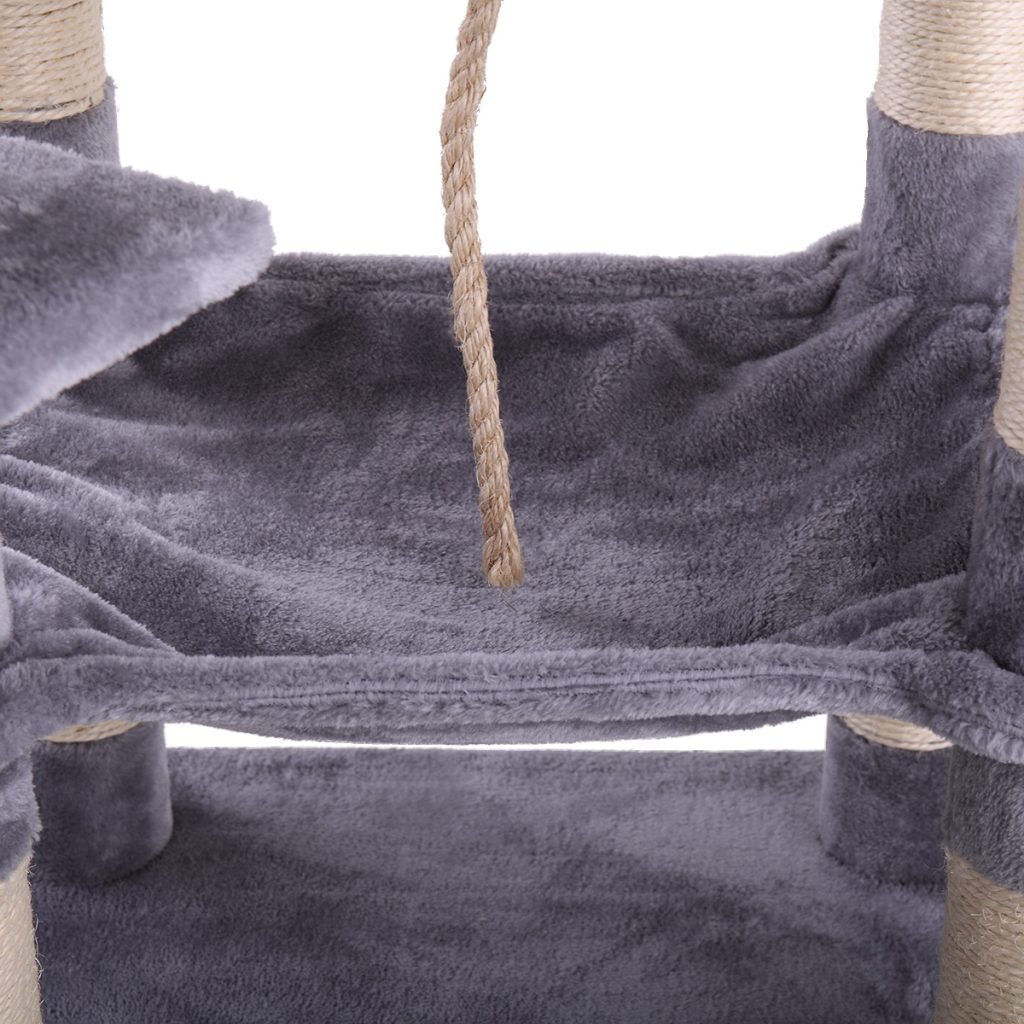 Dangling Rope
The cat tree is equipped with a hanging rope, which is convenient for cats to climb and play and enjoy the fun.
Assembly
Easy to assemble and durable particle board with large bearing capacity of 20 lbs