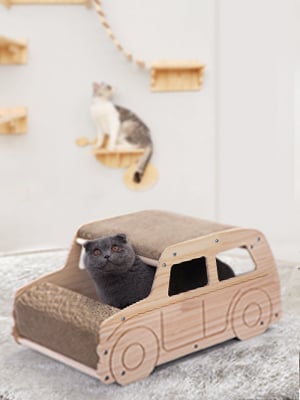 Cat Kitten Scratcher House
Whether you want to try a scratcher or add a hideout for your furry feline, COZIWOW Versatile Wood Cat Scratcher House is a perfect option.
Decor the car-shaped scratching perch with your floppy fish toys/catnip (not included) and DIY the surface with appealing colors. Your cat families will enjoy scratching on the claw-friendly corrugated cardboard andresting in the roomy center with observing cut-outs.
Add your home with our scratcher to make both your kittens and valuable furniture better.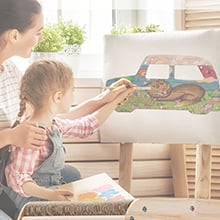 DIY Cat Gift
Paint the scratcher car with colors to attract your cat to play willingly and fit your home decors.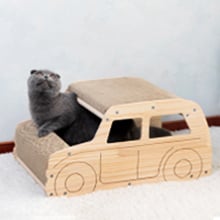 2-IN-1 Design
Not just a cat scratcher but also a toy for hours of entertainment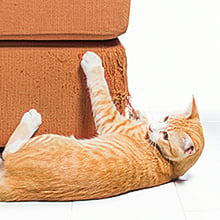 Protect Your Furniture
This cat bed is exactly an economical solution to prevent your feline friends from ripping up your furniture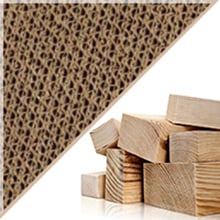 High-Quality Materials
Made from recycled high-density corrugated cardboard and natural pinewood.