Description
x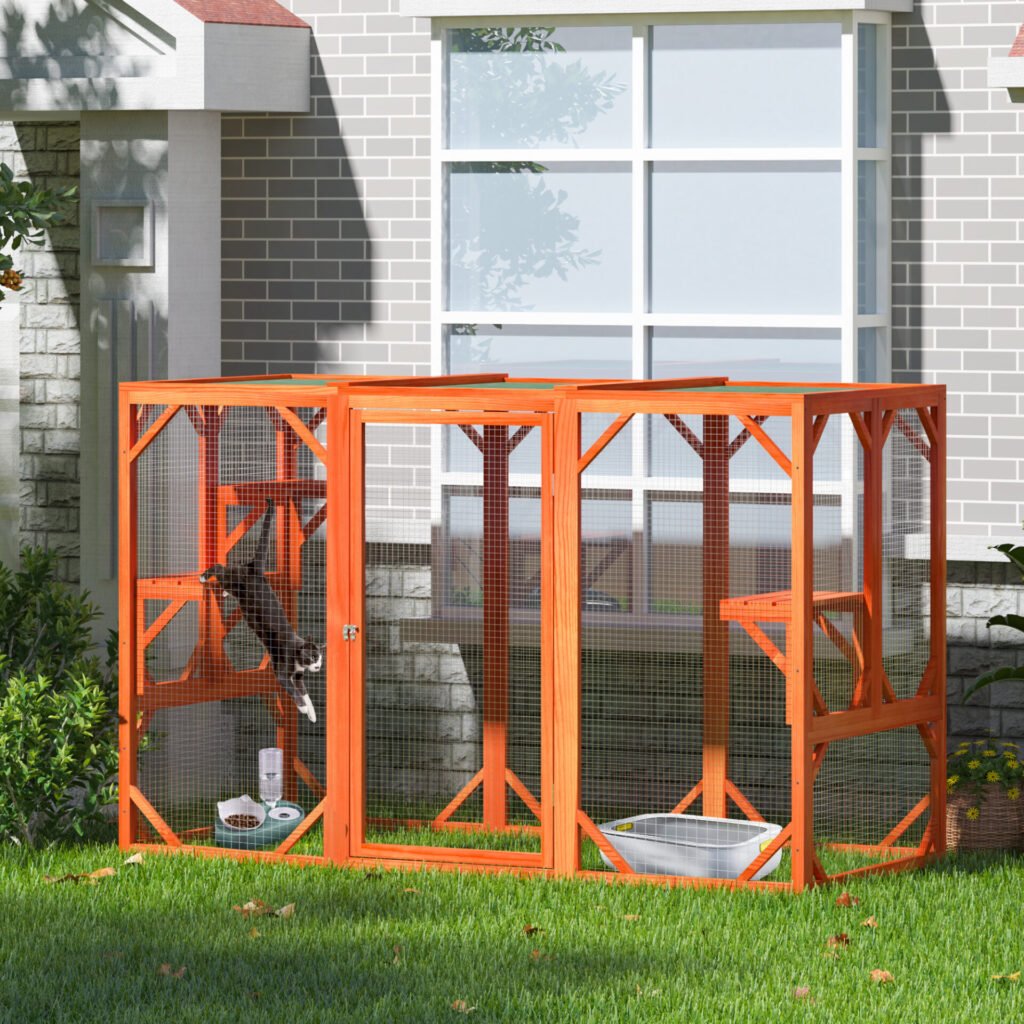 Key Features:
The bright orange cat cage looks bright and lively
A door can be opened in the middle of the front of the product
Made of pure fir, which can be stable and stable even outdoors
Designed with three movable platforms, providing sufficient space
Covered with asphalt, which can enhance the resistance to the sun and rain
Galvanized wire mesh on the periphery ensures firm and durable
3 Elevated Platforms
Create sufficient space to satisfy your feline companions the desire for freely roaming, climbing, jumping and resting.
Weatherproof Roofs
Solid pinewood construction with oversized gable asphalt roofs is ideal for backyards, gardens or lawns to withstand rain and heat.
Lockable Door
The gridding fences and lockable door provide safety protection from the outside predators or prevent your little one from slipping out.
Sturdy Galvanized Wire Mesh
Galvanized wire mesh on the periphery ensures firm and durable