Description
x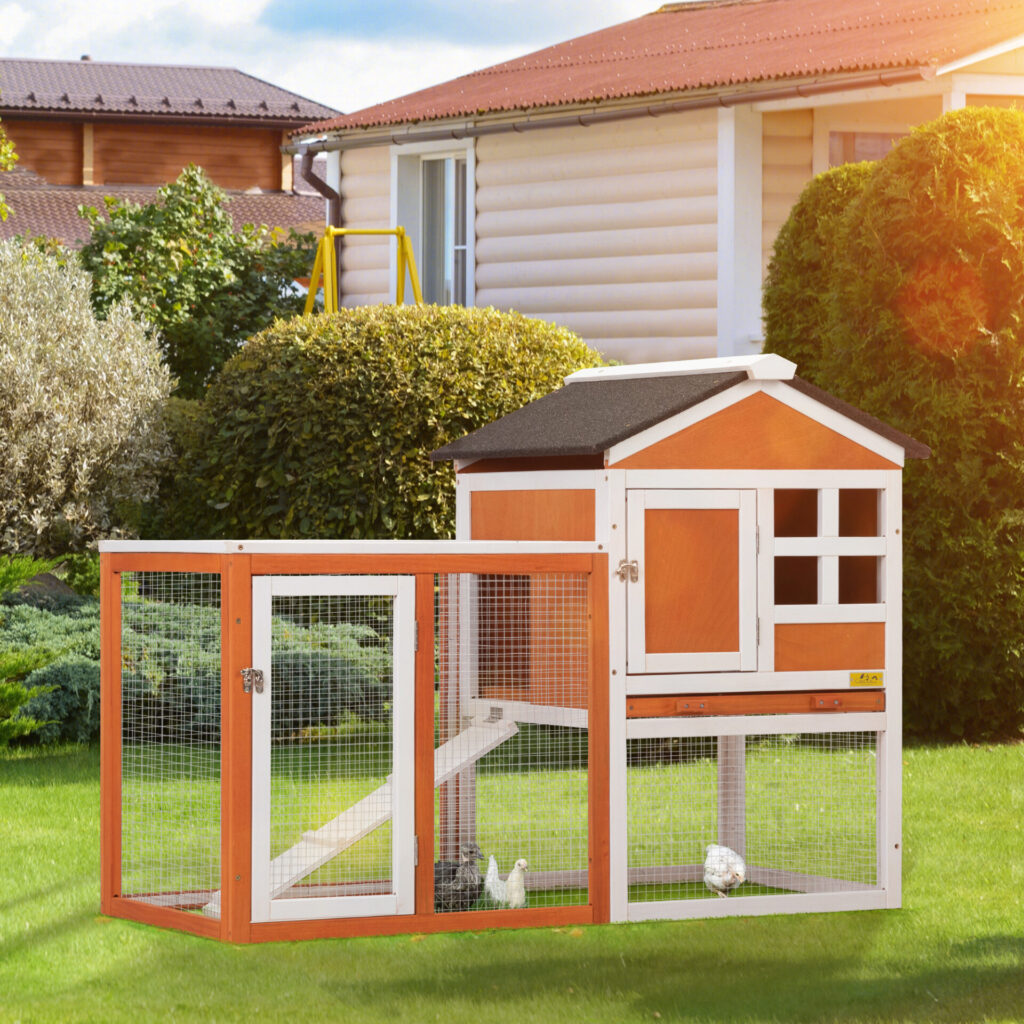 2-Tier Outdoor Rabbit Hutch is a great option that benefits your little poultry
Help you get rid of troublesome cleaning. Just open the hinged roof and doors, pull out the leak-proof tray, you can clean the wood coop thoroughly and easily to create a healthy living area.
2-tier rabbit hutch for indoor and outdoor rest and play
Suitable for bunnies, mini chicks, ferrets, chinchillas, etc.
Made of quality pinewood and chew-proof wire mesh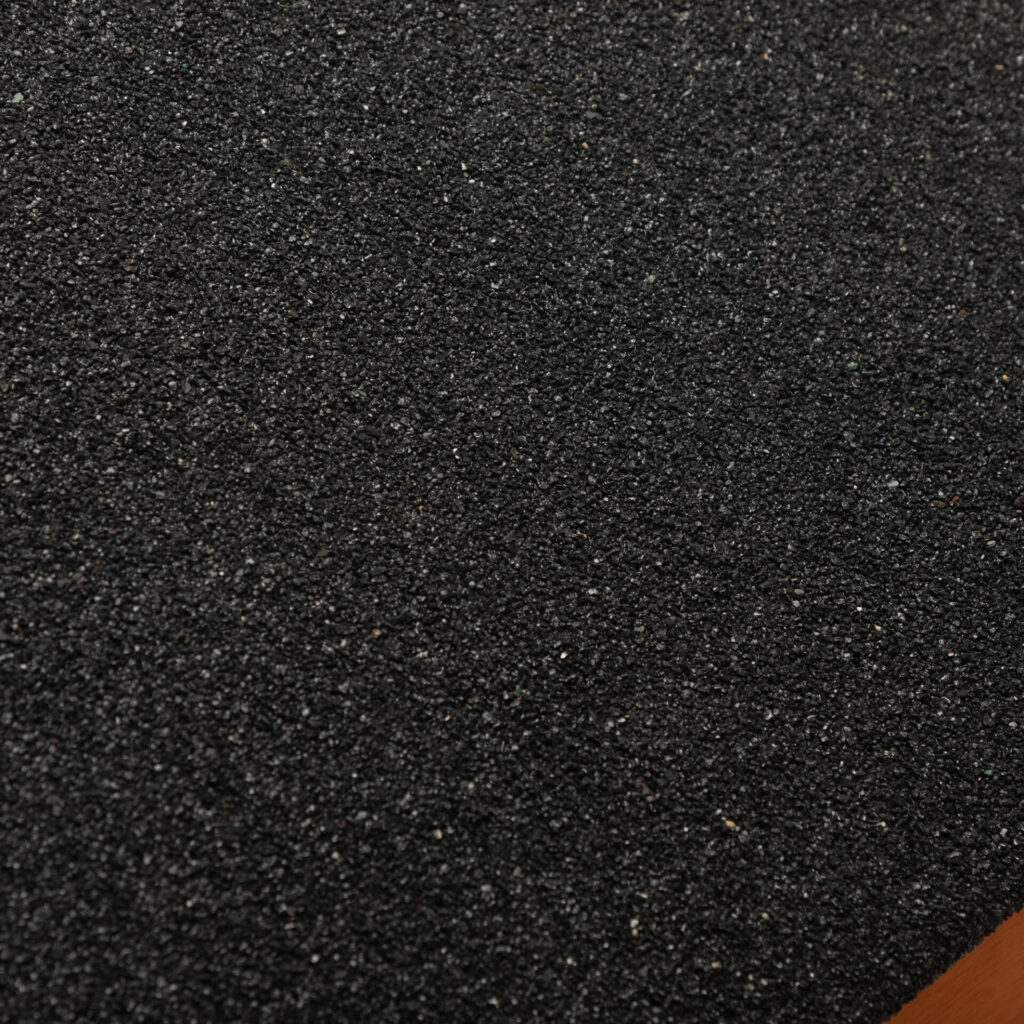 Waterproof Roof
A waterproof roof provides additional functionality and protection from outdoor weather, giving animals a dry and safe living space.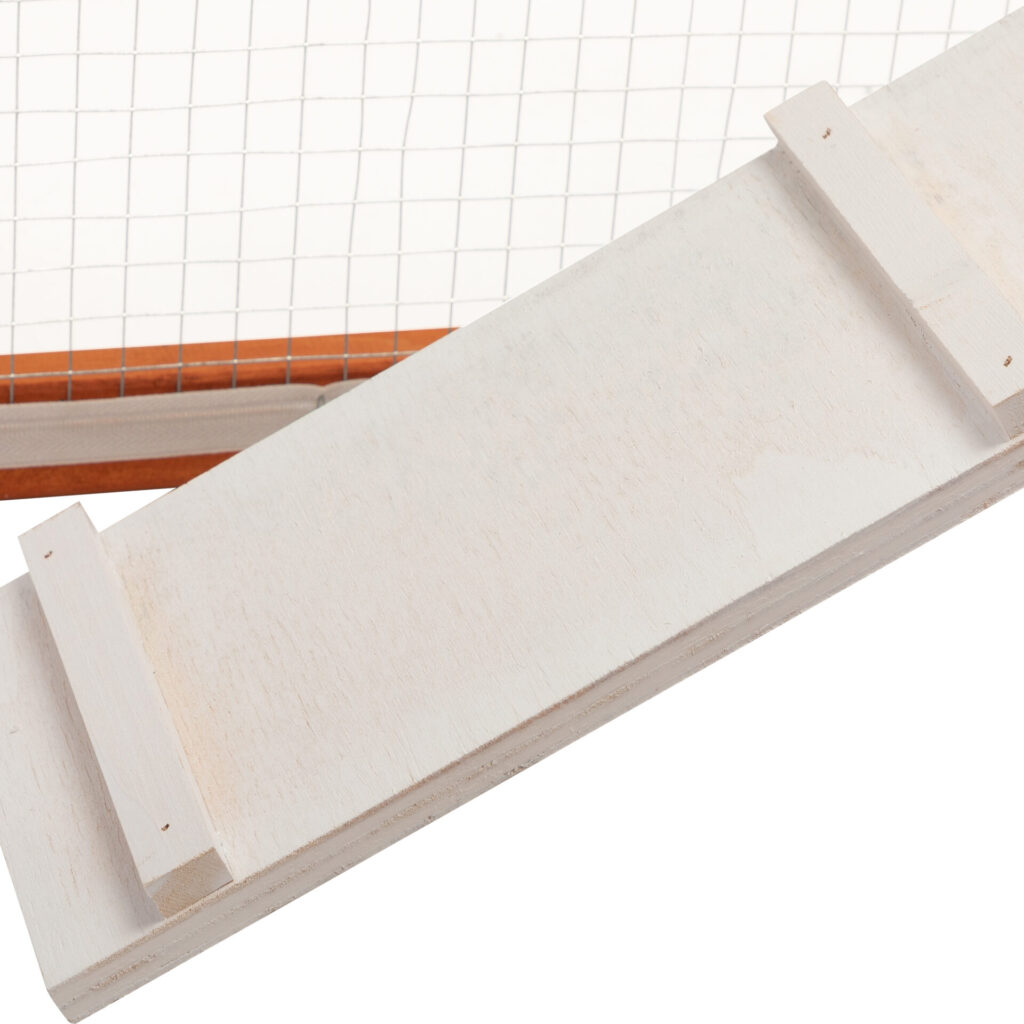 Anti-slip Ramp
The rest house of bunny hunch is equipped with sliding tray contributing to provide a comfortable and sanitary environment. The design with wooden surface ensures it easy to pull out for fast and easy cleaning.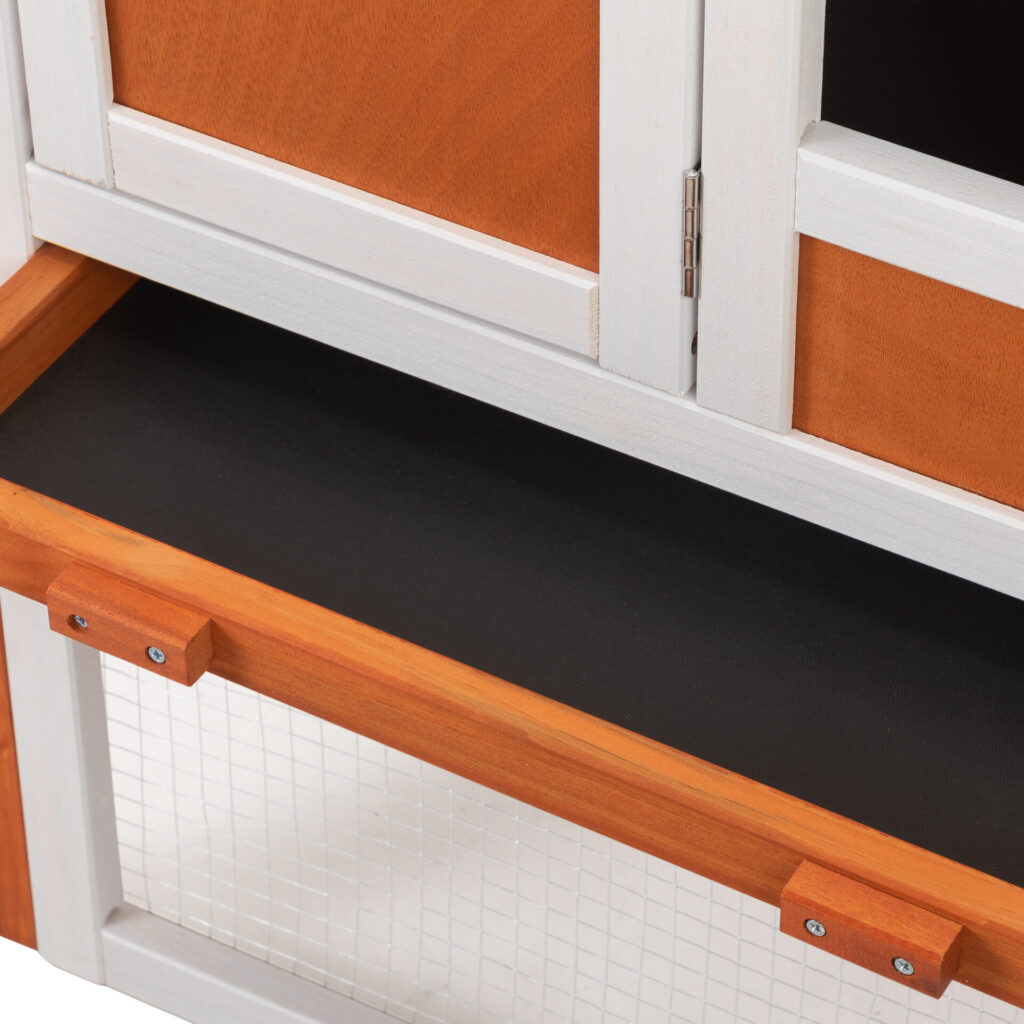 Easy to Clean
The pull-out detachable tray makes cleaning more convenient and gives small animals a cleaner and tidy home.
Wire Wrap
The use of high-quality wire, while wrapping treatment, to give your pet the best protection and improve a good living space.