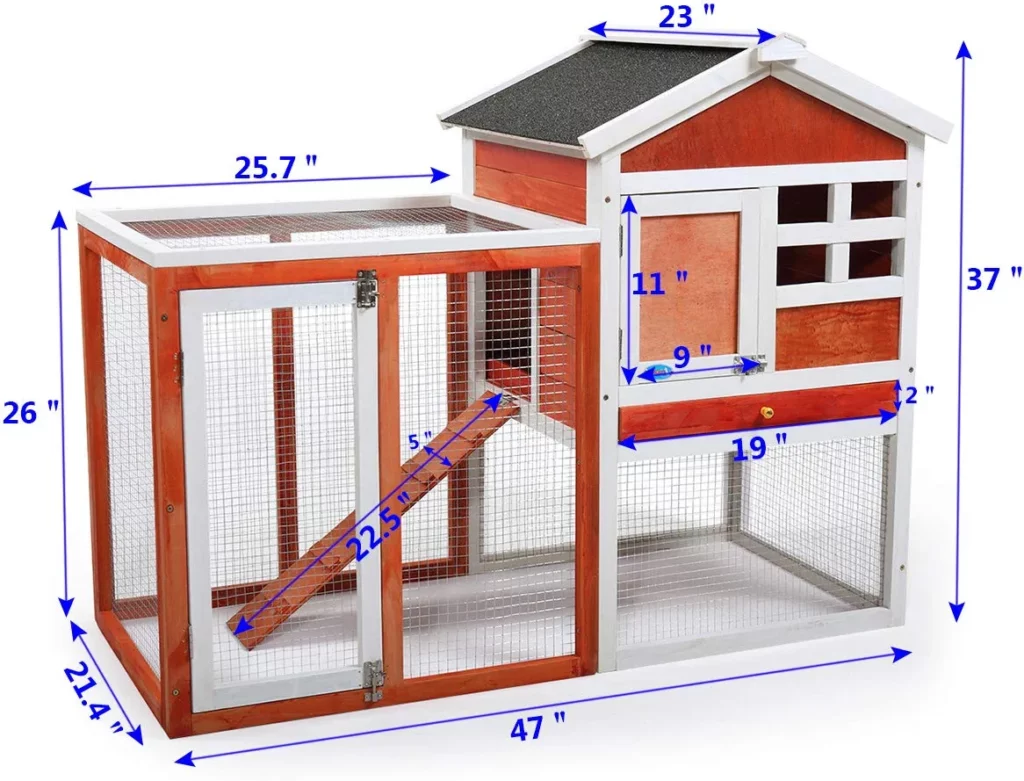 Coziwow 44″ Wooden Rabbit Hutch
Give your furry friend a comfortable living space in the House Rabbit Hutch in Auburn and White. This home will give your rabbits everything they need to live a fun and safe life outdoors. The nesting box offers a safe indoor spot for your rabbit to sleep and rest comfortably.
The hutch includes a pull-out tray for easy cleaning and maintenance. An access door allows rabbits to go down the ramp into the outdoor space which is enclosed with rabbit-friendly wire.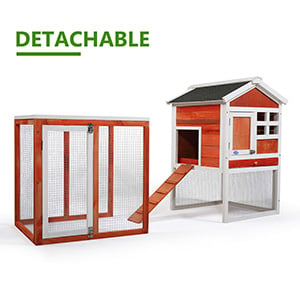 Detachable
The living house can detach with run backyard and nest box. It is more easy to clean the coop and also convenient to catch out your bunny or chicken.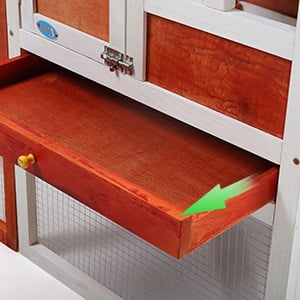 Pull-out Tray
The galvanized tray is removable, which makes the clean-up quicker and easier, helping you eliminate potential messy situations.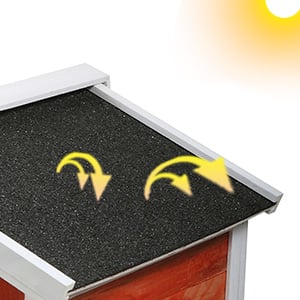 Weather Resistant Roof
Covered with weather resistant green asphalt, the roof of this wooden rabbit hutch offers sun and rain protection.