COZIWOW Outdoor Wood Rabbit Hutch, a 2-story apartment for small animals, is a must-have piece to protect your cute bunnies or chicks safe from predators.
Set up the weatherproof wood house in your backyard and open the mesh door for pets to enter easily. This bunny cage allows your furry friends to run freely in the spacious wire mesh enclosure to enjoy the fresh air and warm sunlight, and climb to the upper retreat to sleep and rest without disturbance.
Pull out the tray and remove the bottom mats to refresh the whole coop for a healthier living area.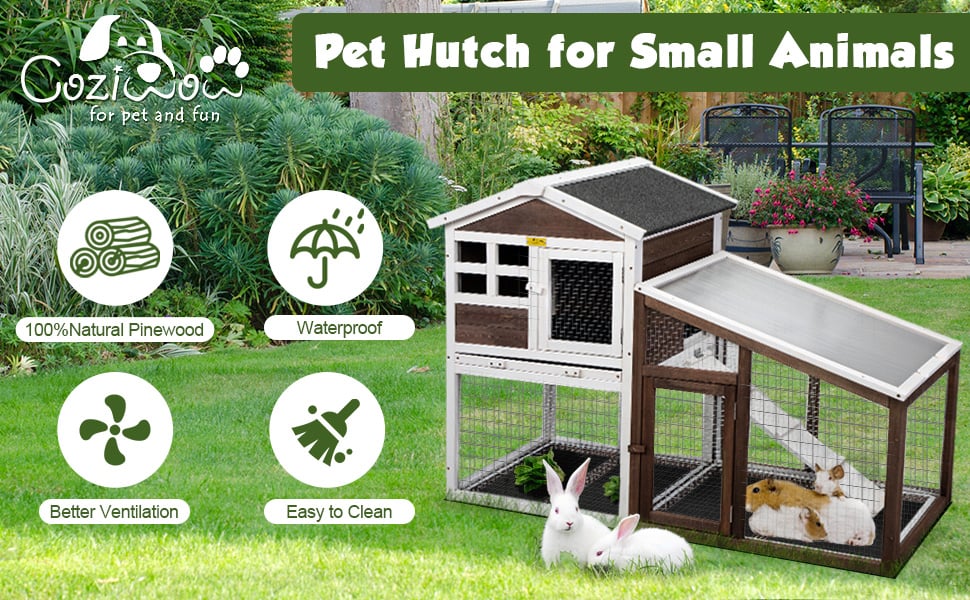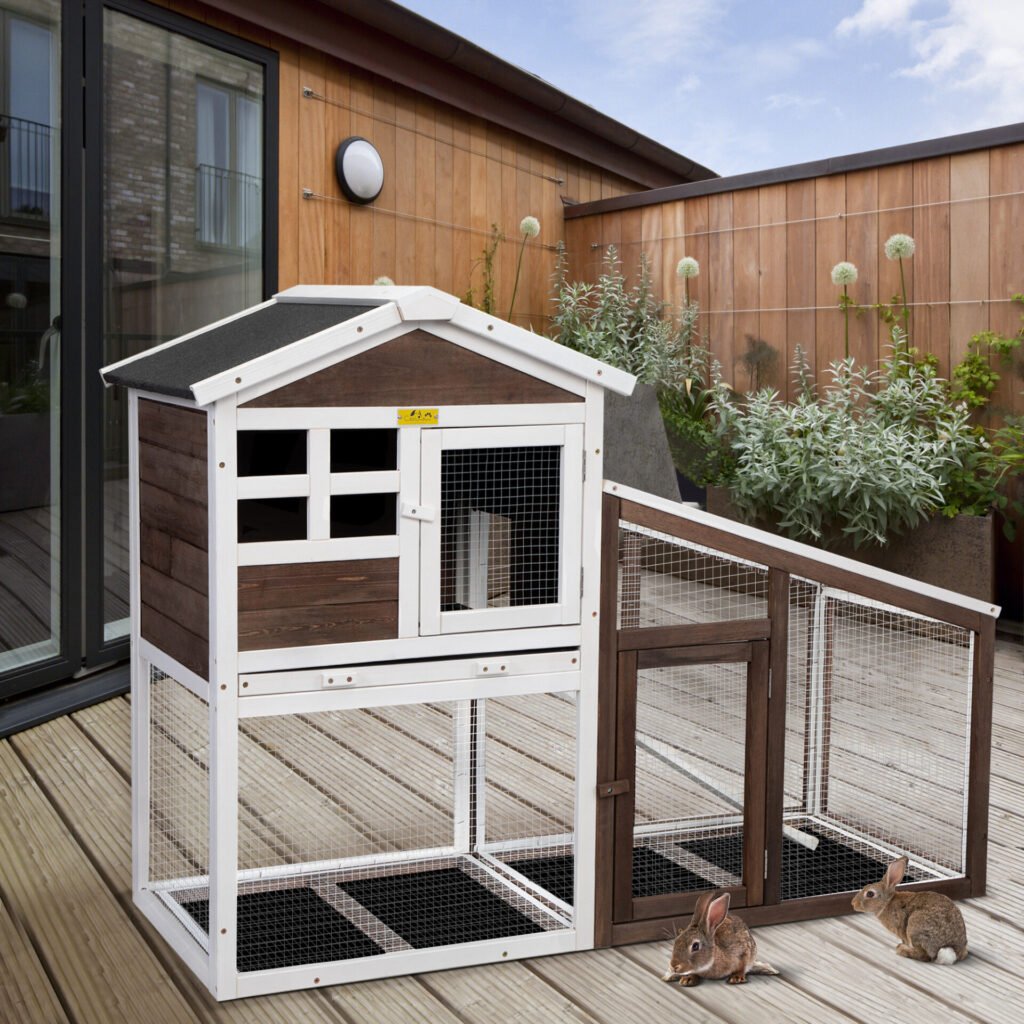 Features:
Stylish 2-story rabbit hutch for bunnies, chicks, and other small pets
Ideal for living rooms, backyards, gardens, patios, and other outdoors
Made from solid pinewood with a weatherproof asphalt roof for durability
Large wire mesh run with a sunlight panel for daily exercise and play
Upper sleeping retreat with an open window for well air circulation
Pull-out plastic tray and 2 removable bottom mats for easy clean
2 mesh doors with wood locks for safety and easy access
Easy assembly with a detailed manual
Multi-functional Pet Hutch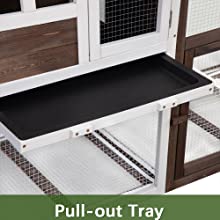 Equipped with sliding tray contributing to provide a comfortable and sanitary environment. The smooth design with plastic surface ensures it easy to pull out for fast and easy cleaning.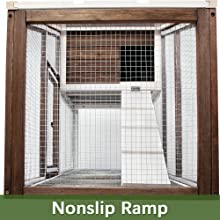 The 2-layer designed house will be a perfect place for both exercising and resting with the slip proof ramp inside for your pets to come up and down easily.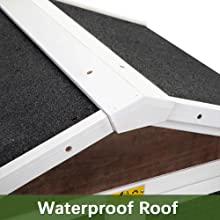 Water-resistant composite asphalt roof protects bunnies or rabbits, small animals from bad weather. This outdoor rabbit cage will keep your furry friends dry and safe.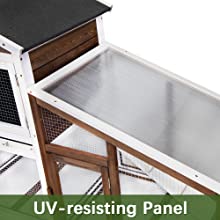 A large area with an half-transparent roof for run, safe and UV-resisting and it provides additional protection, while allowing you to check on your pets without disturbing them.