Coziwow Cat Litter Box
Imagine that you are sitting on your chair with your body slightly leaning on the backrest, and beside you is a tiny table with a cup of coffee on it. It is a Sunday's afternoon and you decide to read some magazines. All you need now is a lovely cat. Sniffing your shoes, rubbing on your pants, and meowing to interact with you. Now if the table could be a house of your cat, everything would be perfect! However, it's not a dream! The very cat house is available here!
Elegant, practical and well made, you don't want to miss it!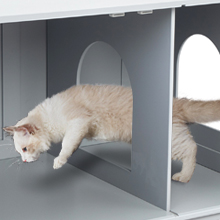 Arched Cat Hole
The side cut-out satisfies the cat nature of free and easy access while promoting inner air circulation.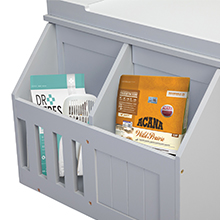 Versatile Magazine Rack
The built-in magazine rack provides a convenient spot to store books or cat supplies like scoops and cat litter.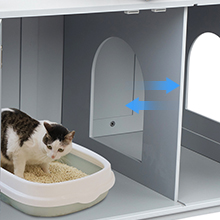 Removable Partition Panel
Slide in or out the inner panel to create separate storage for 2 small litter boxes or an ample room for a bigger one.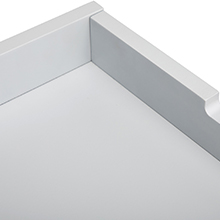 Stylish Home Decor
Perfectly fit with your existing decor, the modern cat bench with a sleek white finish is an on-trend home addition.