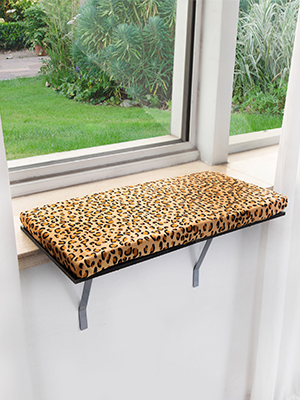 Coziwow Cat Bed Wall Mounted
Care for your cat, spoil your cat and treat it to their own cozy territory. Our COZIWOW Cat Window Perch is exactly the one you desire and won't go wrong with.
On a warm afternoon, burying yourselves in the soft bed with gentle music playing while your little furry companion on the extremely cozy velvet cushion, indulging in the warm sunshine and then falling into a sweet sleep.
Don't block your cat's desire for the world outside the window and satisfy his needs with our cozy window mounted bed.