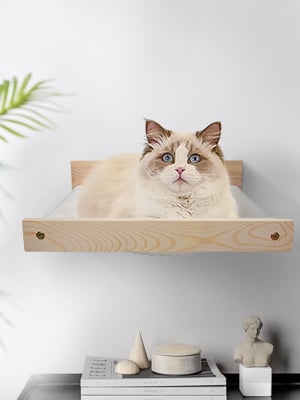 Coziwow Cat Hammock
Cats are born with naughty instinct. They like to jump, climb and run.
In addition to a lovely little house, they may need a lounge deck for sunbath after lunch.
A hammock could be the best solution. Lying down on this floating bed, they will get a bigger view and better mood. Regardless of napping or just looking out of the window, either is some kind of joy to your cat.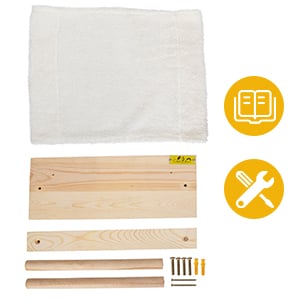 Easy To Install
Tools and easy-to-read instructions are included, easily mounted even with little experience.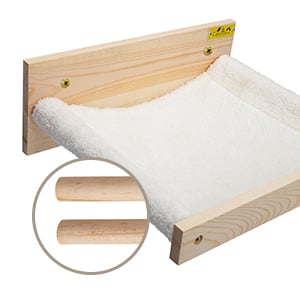 Add Friction
2 sticks are left unvarnished to add friction to the flannelette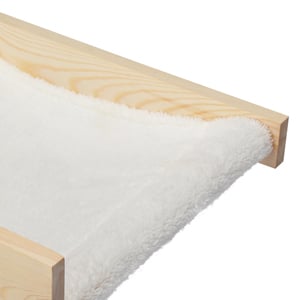 High-quality Material
Made of flannel, the cat mattress is soft and comfortable, and can be easily removed for washing