Description
x
Let's Appreciate this Gift
– This Folding Pet Ramp makes the task of loading and unloading your pet from your vehicle a whole lot easier. Everything from large, handsome pets to small, cute pets are ideal, otherwise they will have a hard time jumping into your car. It's also great for anyone who can't lift their pet.
– Anti-skid feet and sloping ridged pads provide a stable, secure ramp, firmly in place, while the grip control surface prevents the Slip over.
– When you are finished loading and unloading your pet, simply fold it up and secure it with the side latches.
– The ramp is made of strong, durable materials, yet lightweight for easy transport; it can be easily moved using the built-in carrying handle.
– It can handle all weather conditions and is 100% washable, so you can easily wipe it down before storing it in the trunk.
Muiti-functional Pet Dog House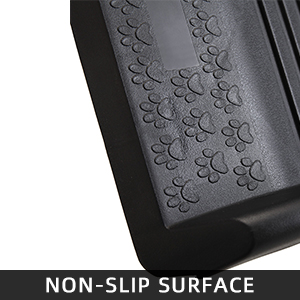 High traction walking surface with textured design, the walking surface of this ramp can provide good traction for your pets, making them walk steadily and easily with no worries about slipping, which is perfect for elder or injured pets.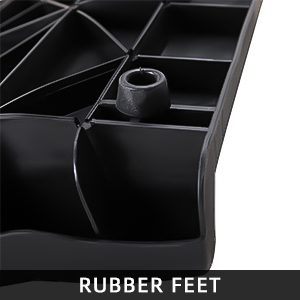 The four rubber feet on both ends keep the ramp stable and prevent the ramp from slipping/sliding on both the ground and your vehicle. The folding ramp features convenient portability in addition to its unparalleled stability.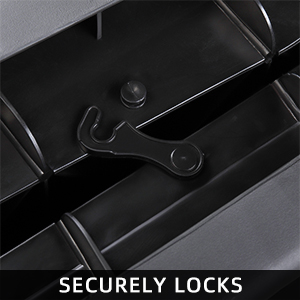 The pet ramps is easy to install. You just need to open the safety lock and unfold it in place. When it is not in use, you can fold it up and put in the truck of your car for easy storage. Please lock the safety lock after folding.
Warm Notes:
– Dogs are very intelligent animals, but they may not be able to use them at first, and it is time for their owners to exercise them patiently, guide them and encourage them.
– Recommended setting height: 28 inches. Please note that this ramp is not recommended to be set too high, it is better to set it at a flatter angle, otherwise the incline angle will be too high and the It causes the dog to slip. -Use the ramp as a pet ramp only.
– Do not leave the ramp unused.
– Do not use the ramp while the vehicle is in motion