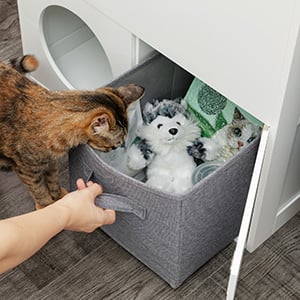 The non-woven box is added to store litter scoops and pet items.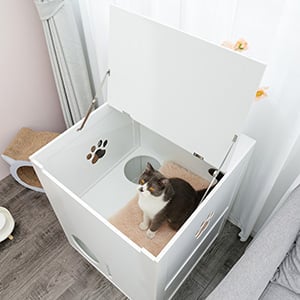 Modern Cat Privacy Furniture, keeping your home cozy and your kitty happy.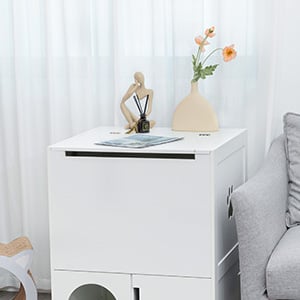 With the flat top and modern style, this box cover can also be used as an end table in living rooms or a nightstand in bedroom.