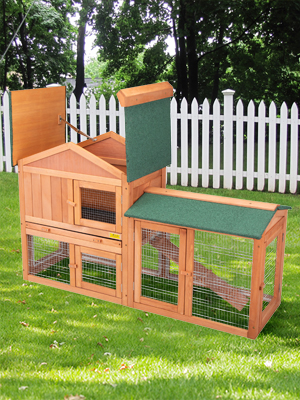 Wooden Bunny Cage Rooster Run
This cage is particularly developed for rabbits. Designed in an elegant villa style, it gets a large activity area surrounded by galvanized wires mesh (including the floor) and a cozy resting area constructed by natural wood and covered by asphalt felt, allowing your bunnies to roam or play at will. The lockable doors give you the access of putting in or taking out them. Besides, if it is still not big enough, you could joint two of this rabbit-house together.
Weatherproof Roofs
Solid pinewood construction with 2 oversized gable asphalt roofs is ideal for backyards, gardens or lawns to withstand rain and heat.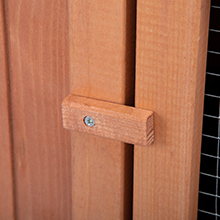 Lockable Door
The gridding fences and lockable door provide safety protection from the outside predators or prevent your little one from slipping out.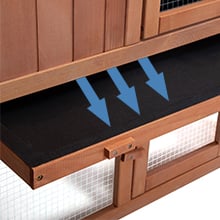 Pull-out Tray
The cage has Non Leaking trays that prevent it from getting on the wood trim.Removable tray is easy to slide out for cleaning to ensure a neat regularly.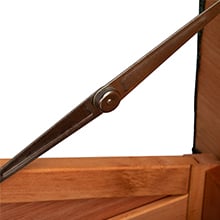 Hinged Roof
Designed to solve the clean hassle, the chicken coop is designed an upgraded openable roof for cleaning thoroughly and accessing easily.