Description
x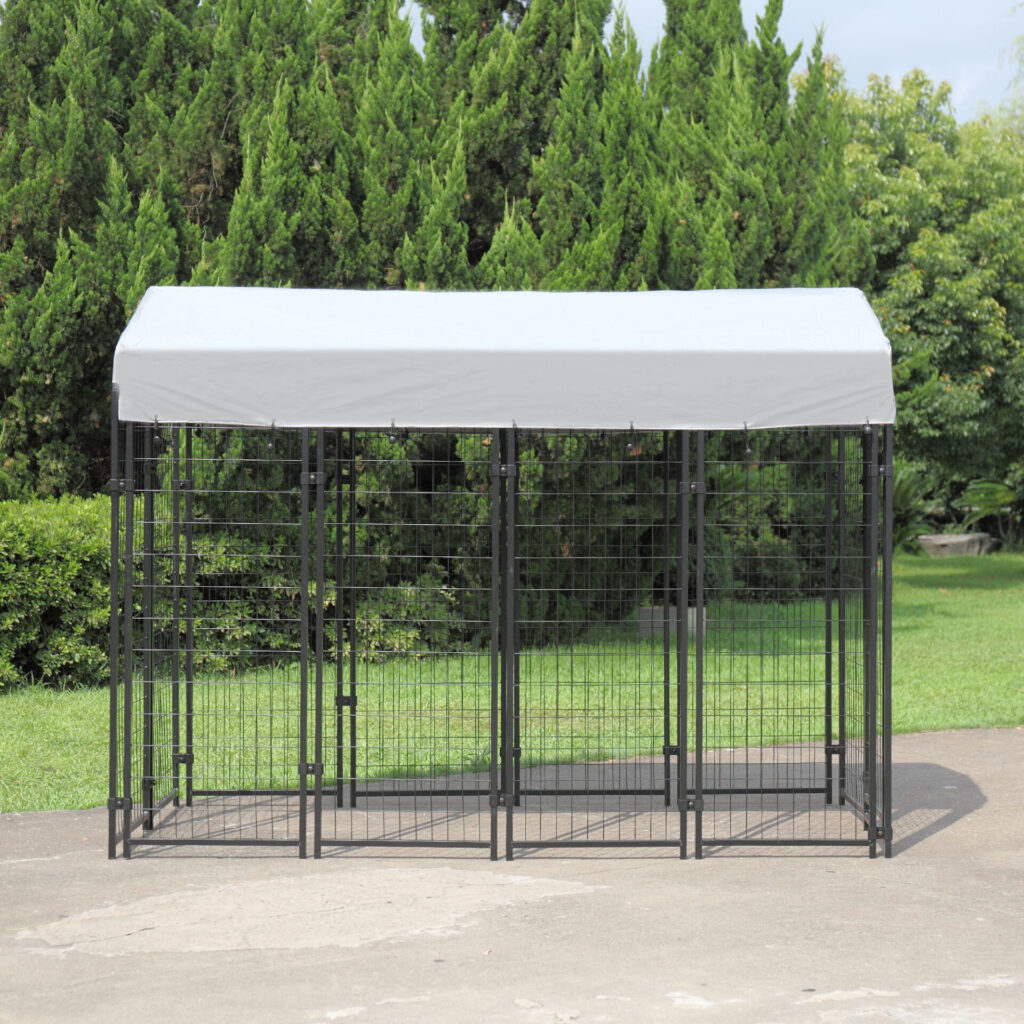 Features:
Multi-application: ideal for short and large dogs, cats, chickens, and others indoors and outdoors
High-quality: made of 100% galvanized iron pipe with black powder-coated finish
Tarp cover: including detachable cover for shade, UV, rain and snow protection
Easy access: the door on one side is easy to access to for a grown-up at one time
Excellent workmanship: perfect for any setting with no sharp edges and black powder coat finish
Weather resistant: all-weather designed, suitable for outdoor areas such as a backyard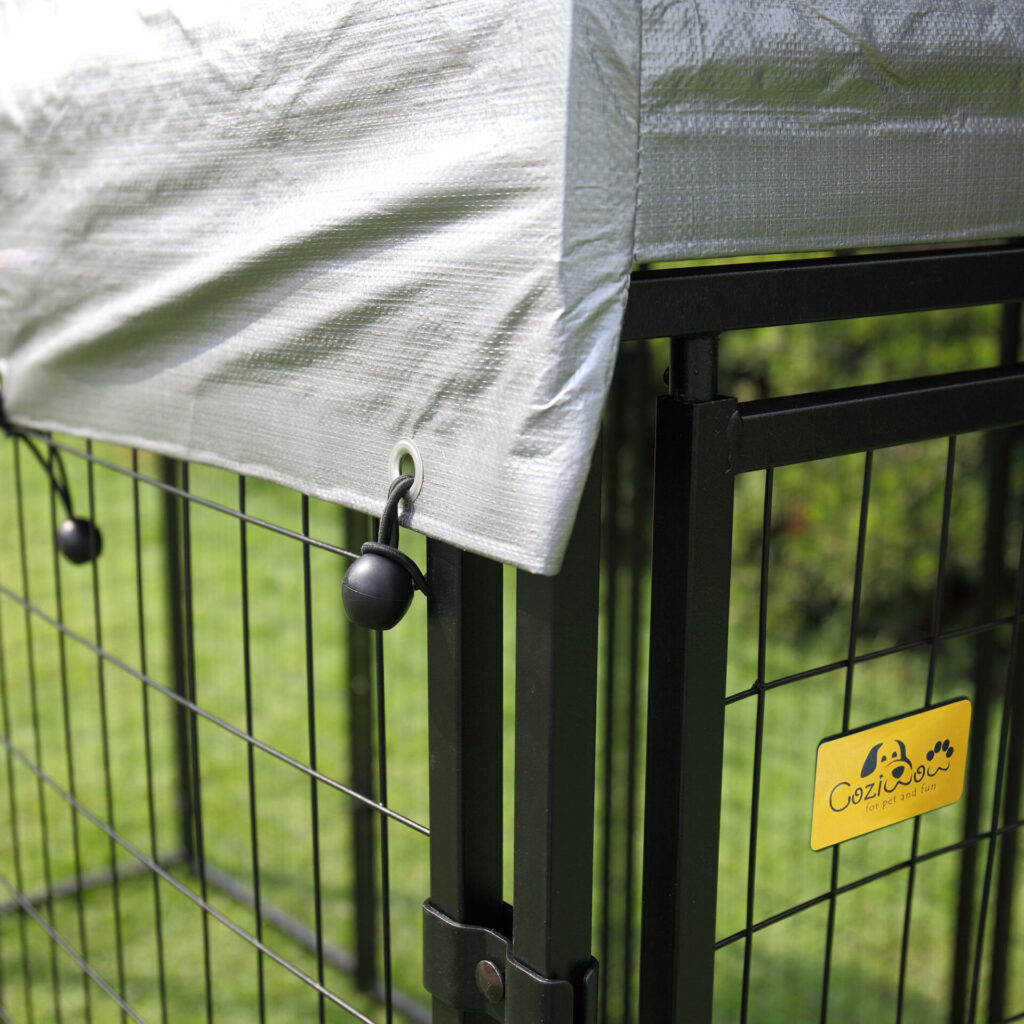 All-Weather & Detachable Tarp Cover
The canopy attached by an elastic nylon cord delivers superior UV protection. The pitched roof can prevent water, debris as well as light and snow from entering the cage. The roof frame and tarp cover are easy to detach if you need.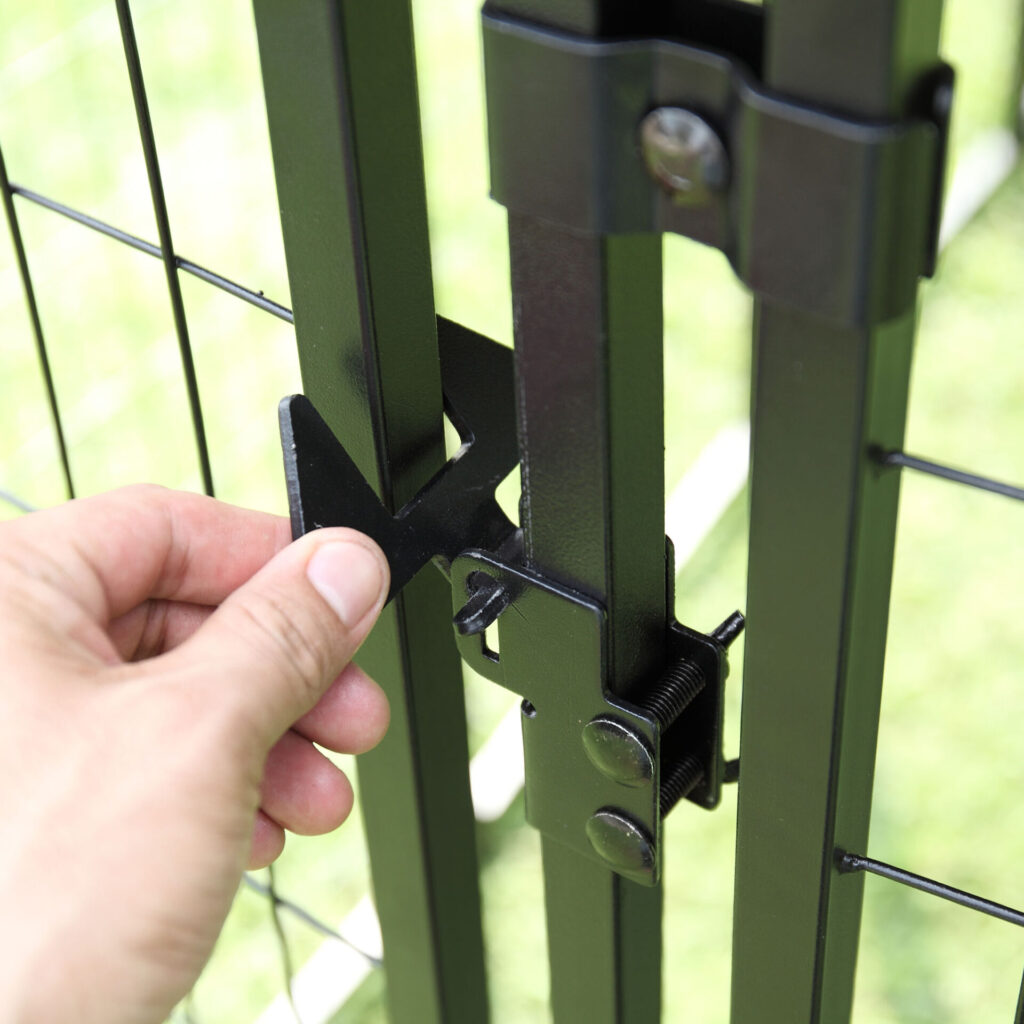 Keep Pets In & Predators Out
A door with a well-designed lockable latch and the grid mesh (1.97″ x 3.94″) keep your dogs away from predators and other hazards while enjoying the outdoor scenery.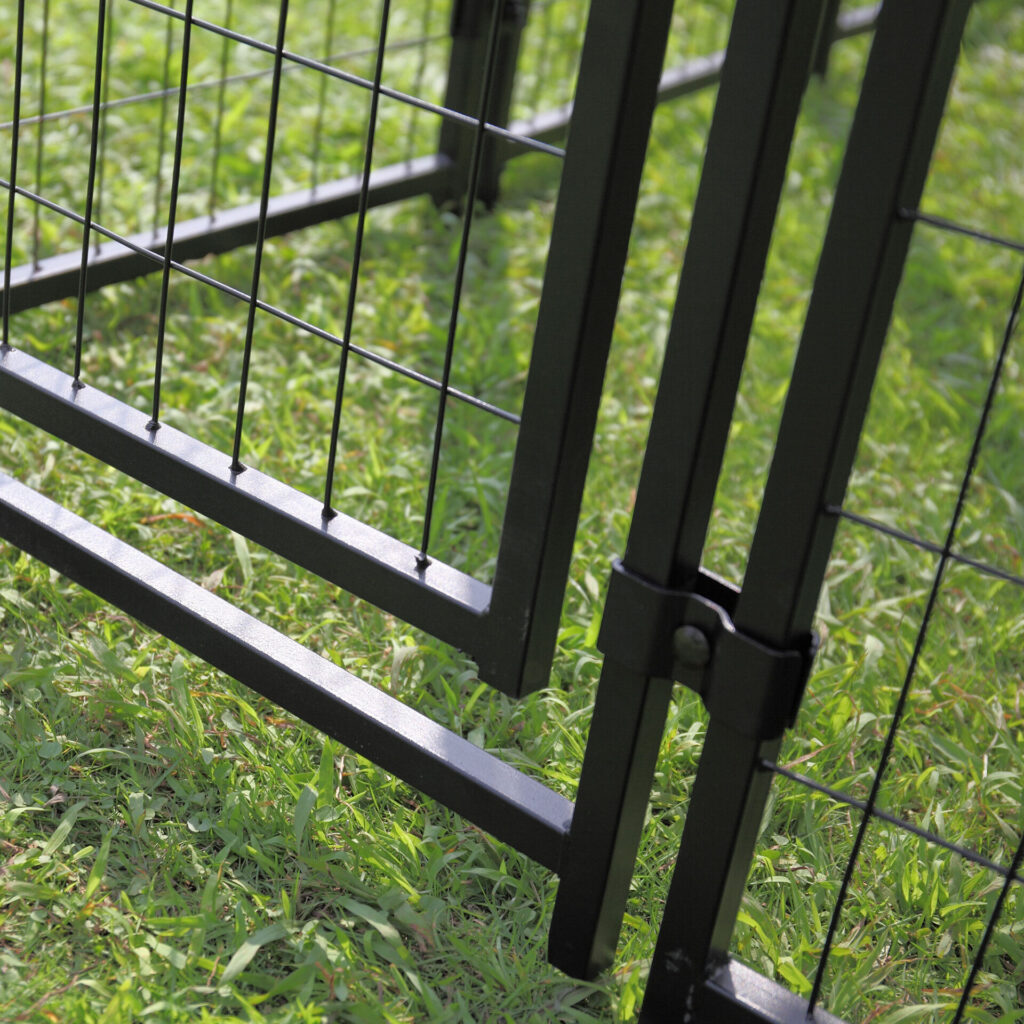 100% Heavy Duty Metal
Galvanized iron pipe with good welding performance is durable and long-lasting, making sure the stable structure. Black powder-coated finish can effectively prevent it from ripping, cracking, fading or even peeling.