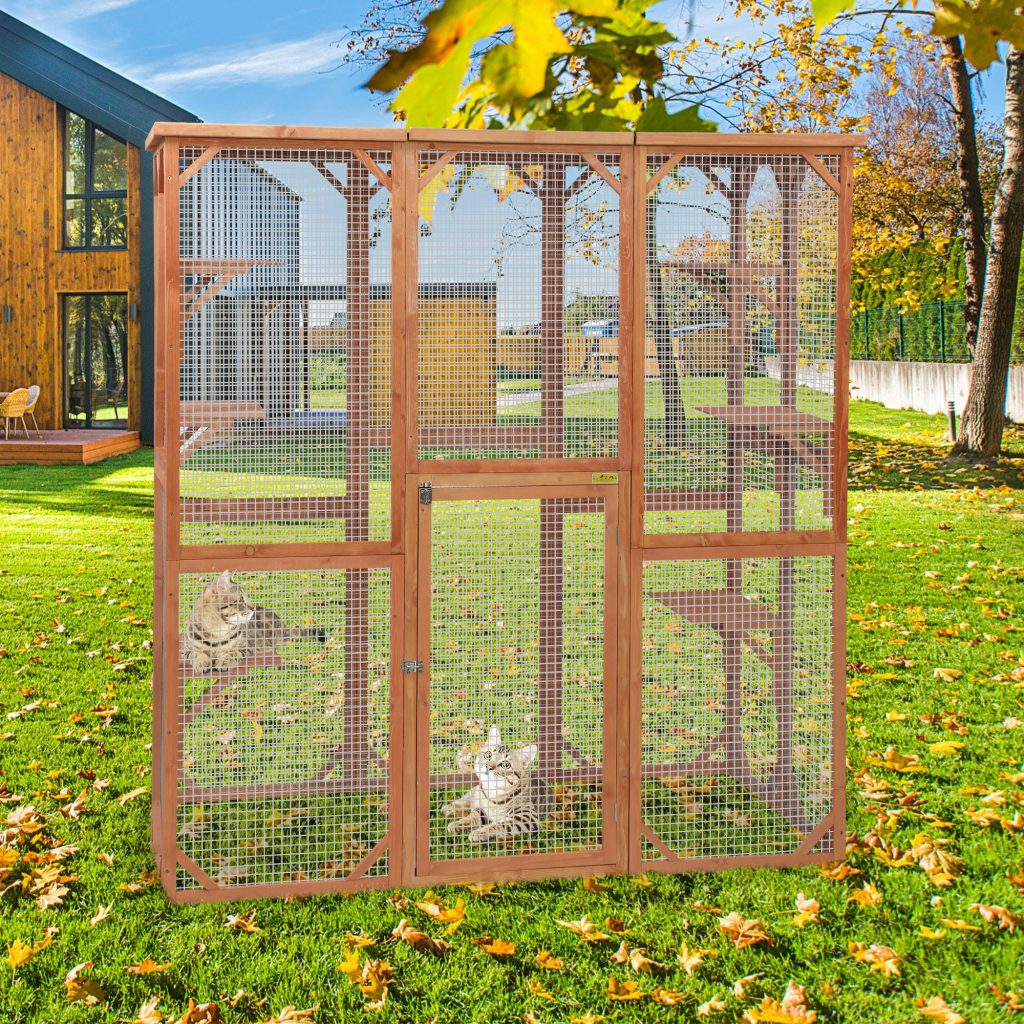 If you want your pets to breathe the outdoor air, but worry that they might be harmed, this well-designed outdoor pet enclosure by COZIWOW can perfectly protect your pets from hazards while fully enjoying outdoor leisure time.
Constructed with environmental-friendly pine structure and galvanized wire mesh, the wooden cat enclosure is rust resistant and pet-friendly. Covered with weather resistant green asphalt, it is ideal for outdoor use, like your garden, patio, and backyard. Designed with 6 large platforms, this outdoor cat enclosure allows your cats to climb, jump or relax. The wide door with latch ensures both easy access and safety.
Our large outdoor pet enclosure offers spacious space for small to medium pets, like cats, dogs, squirrels, and foxes, to play and relax.
Features:

Protect your pets from hazards while fully enjoying outdoor leisure time
Environmental-friendly pine structure with galvanized wire mesh
Suitable for small to medium pets, like cats, dogs, squirrels, foxes
Weather resistant asphalt roof, giving sun and rain protection
Spacious space for one or multiple pets to play and relax
Wide door with latch ensuring easy access and safety
6 platforms allowing pets to climb, jump or relax
Applicable to your garden, backyard, and patio
The products are distributed in 2 packages
Simple assembly required
Package includes:

1x cat house
1x installation manual