Description
x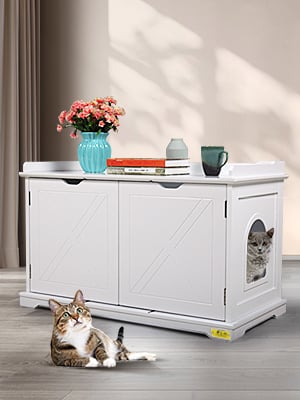 Are you looking forward to giving your furry friend a private space that could contain a cat litter box as well as store pet supplies?
Our COZIWOW cat litter box bench features 2 spacious spaces divided by a removable partition panel to store litter box (best from 4-15L) and other supplies separately, minimize odor and prevent litter from being kicked out onto the floor. You can place it at any corner in your house, served as a standard bench, a cabinet, a side table or an end table as well.
2 side entrances for cats to access conveniently

Double magnetic doors fully open for cleaning easily

9 vents can be used for deodorizing and keeping inner dry

The enclosed design protects cat privacy and keeps away from mess

Reinforced bottom with 4 thickened feet ensures outstanding stability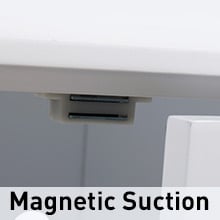 Built in magnets provide a strong and secure closure. Metal handle and magnetic stopper to help you conveniently open and close the door.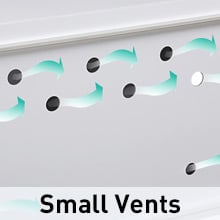 There are 9 small holes help to keep the inner environment ventilated and comfortable. This design can to help to avoid odors.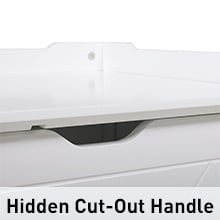 Equipped with a hidden cut-out handle, this design can help the owner to open the cabinet door more conveniently.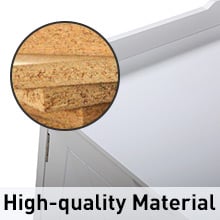 Our cat washroom bench is built out of high quality hardware and durable materials so you have a accent in your home for years to come.