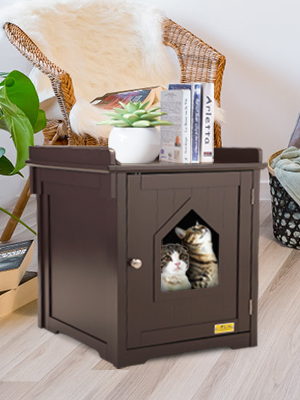 Are you still looking for an attractive, functional litter box enclosure for your kitten? Litter box hiding furniture is a great option.
– Stylish in appearance and modern in style, our litter box furniture is an elegant way to hide your litter box.
– The wide top and apron are designed to hold your personal items such as remote controls, magazines, potted plants, lamps, and drinking glasses.
– There's nothing worse than cleaning up a pile of litter outside the litter box. To reduce cleanup efforts, we designed lockable hinged doors and cat entry holes for easy cleanup and easy access.
– The venting holes of the thick plate provide good ventilation.
– Easy to assemble with a detailed manual.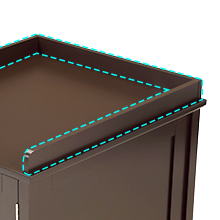 Apron Rim Designed Countertop
Provides wide countertop storage space and prevent your precious items from dropping out for enhanced safety.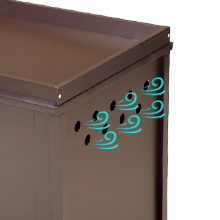 Ventilation Holes
Insure the inner with excellent air circulation, keeping your lovely kitten comfortable inside.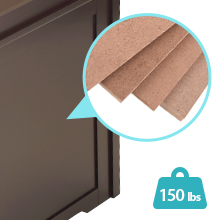 High Quality Material
Constructed of premium density board (MDF) can withstand the max weight of 150 lbs.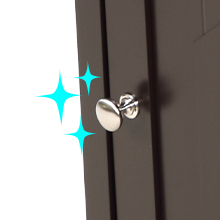 Metal Knob
For easy access to clean and decorate the interior.