Description
x
If you're in the market for a safe and comfortable shelter for your beloved pet, this Coziwow Outdoor Dog Kennel is well-designed for you.
This large outdoor metal dog kennel with 10 pieces is designed to keep your four-legged furry friends safe from coyotes and other large predators from the air, while enjoying much needed exercise and play.
The minimalist classic black construction makes the dog fence enclosure easy to blend with any setting.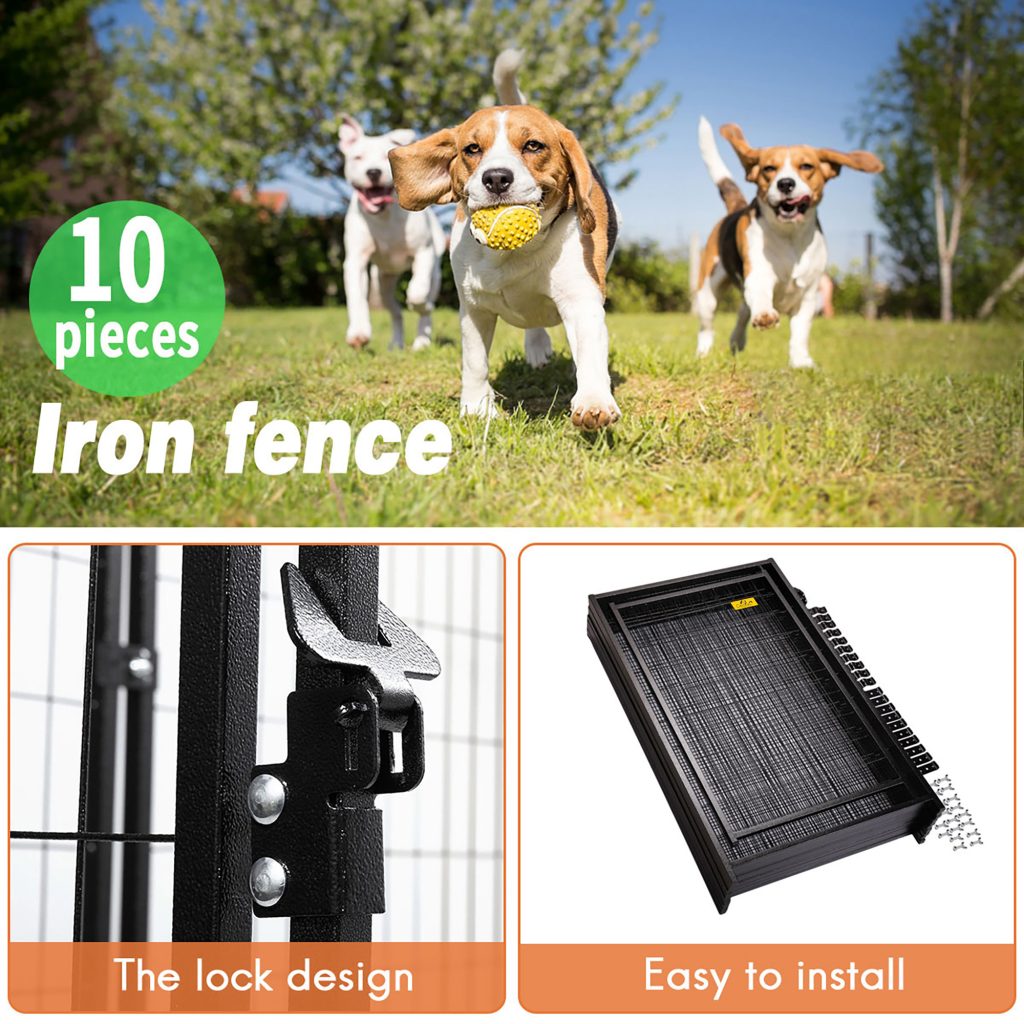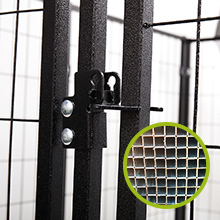 Heavy-Duty Material
Constructed with heavy duty metal material, our pet dog playpen is sturdy and durable enough for your long-time use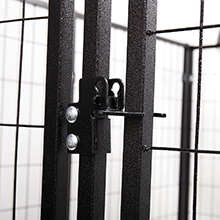 Lockable Latch
Gate can swing open freely for easy access and internal cleaning. It will not be easily unlocked by animals but convenient for human.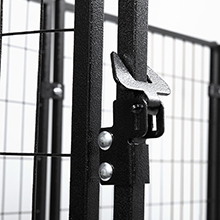 Sturdy Hardware
Equipped with sturdy hardware keeps your pet safe and makes them do not get loose.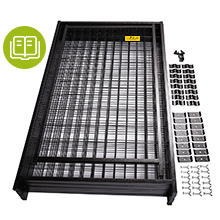 Easy to Assemble
Our dog playpen comes with 8 panels and a detailed user's guide.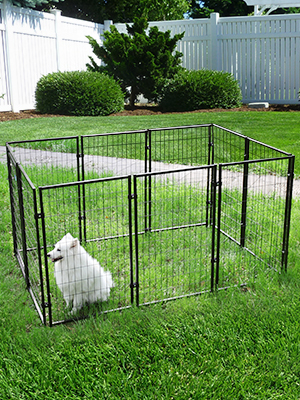 Practical fence: Keeps your pet safe and sound
Suitable scenes: Dog kennel, cat fence, chicken coop, hen house, etc
Robust material: Extra-wide gate is made of iron for sturdy and durable use
Convenient to use: Good air circulation, walk-through door designed with a lock
Easy to move & store: Easy to disassemble and store, laid flat for easy transportation
Easy to clean: a simple wipe is all it takes to clean, no maintenance needed at all
Easy to assemble: Follow the detailed manual you can easily install this one