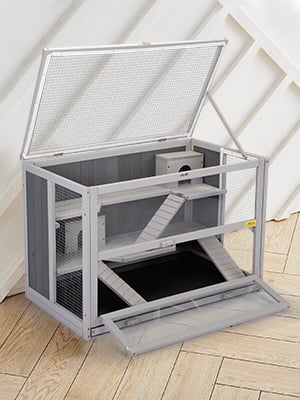 3 Story Hamster Cage
Hamsters are truly active creatures. Though mostly sleeping at day, they would need ample space to run and play at night. Have you prepared an eligible cage for your hamsters?
It should be large enough, like this one!
Maybe you'll be surprised at the dimensions of it, but never underestimate the size of the room your furry friends need. Thanks to the 3-story wood structure, you can furnish the cage with paper tubes, hideaway compartments, leisure wheels and even chew toys. Fun of exploring and playing with these game facilities at different floors will definitely get your hamsters addicted.
Easy cleaning, good ventilation, and guaranteed security, sweet care for your hamster pals.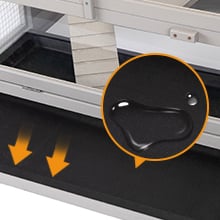 Deeper Leak-proof Plastic Tray
Chameleon Cage with deepened leak-proof drawer, which will never leak or go moldy, and super easy to pull out back and forth.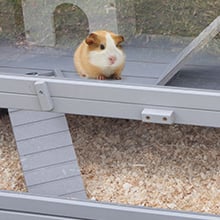 See-through Acrylic
The see-through acrylic front allows you to watch without disturbance.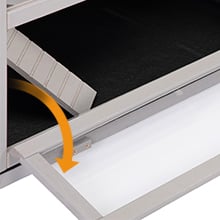 Full-width Double Doors
The two doors on small animal cage provide maximum accessibility for easy cleaning & feeding.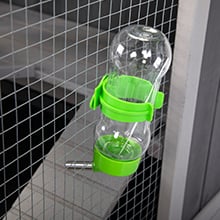 Maximum Pet Security
Rat cage with 1/2″ wire spacing allows your pets to fulfill their instinct to climb ,explore in a secure environment and touch our complimentary water bottle.