Description
x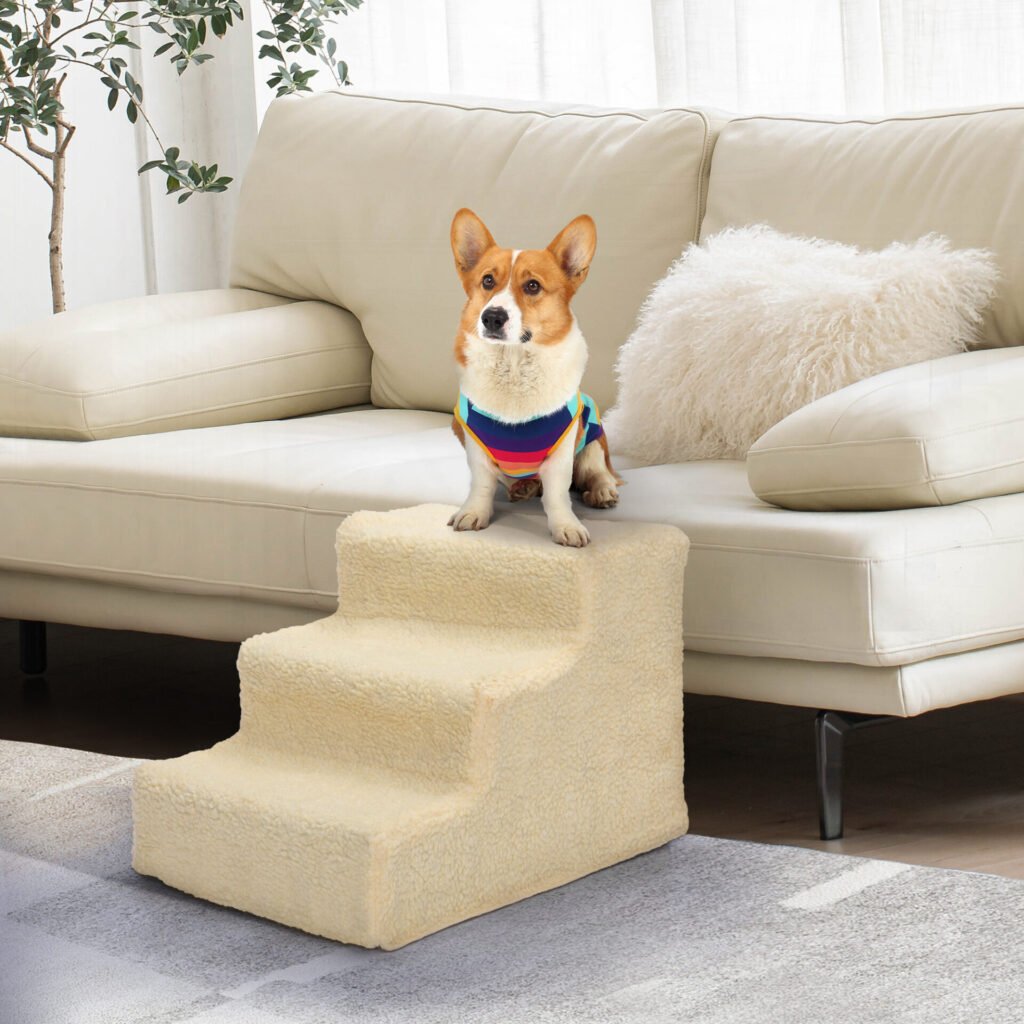 Product Description
Give your pet back their independence and allow them to easily access couches, ledges & hard to reach spaces that they struggle to climb. Features a machine washable soft sheep textured cover. You can quickly and easily install it. Assembly fittings offer enough stabilization and safety. Help small dogs and cats play sports indoor , especially rain and snow, and accompany your pet growth happily .D
Key Features
Ideal for dogs or cats who are injured, older or suffering from arthritis, painful joints, overweight bodies
Allow pets to easily access couches, ledges and hard to reach
A washable soft cover offers a comfortable sensation to your pets
Holds up to 44 lbs and can be easily moved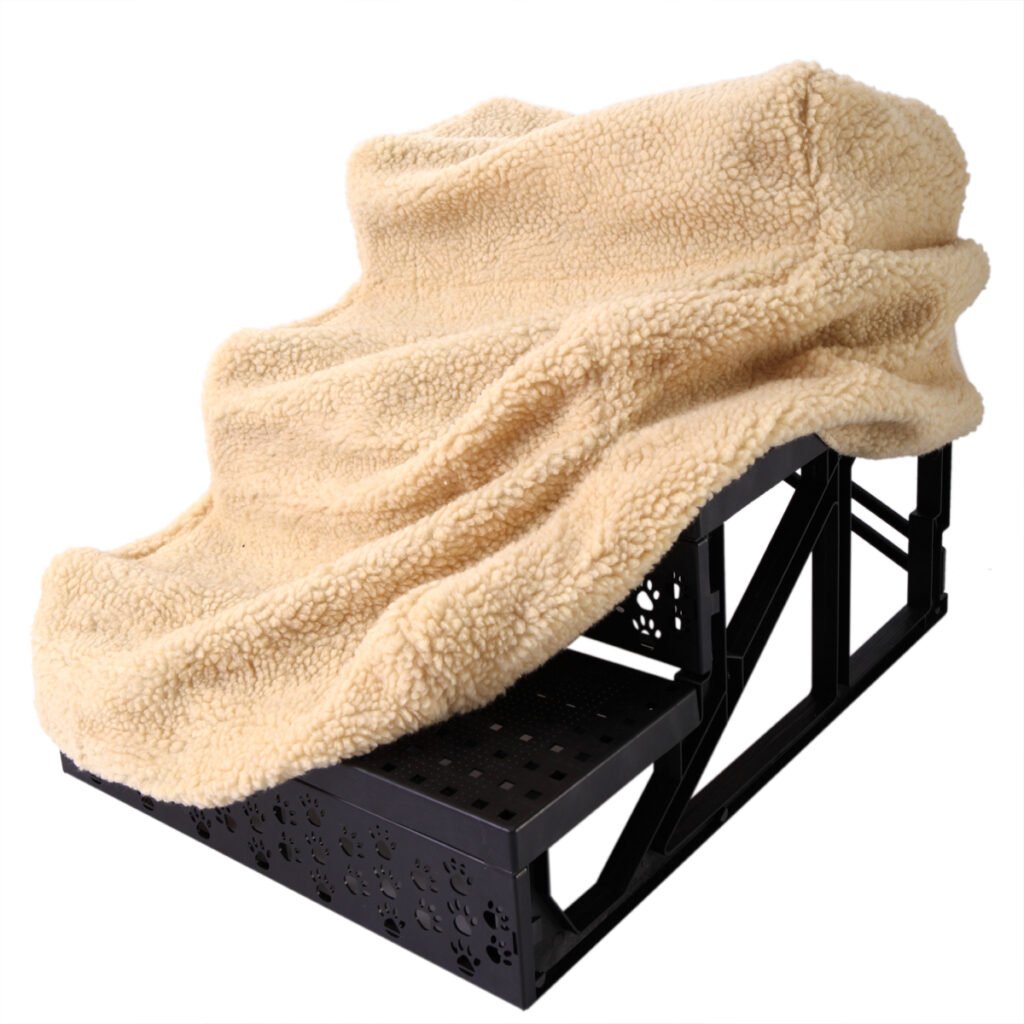 Washable Thick Cover
The removable slipcover is made from soft and non-slip Berber Fleece, resulting in minimal impact against your pet's joints and claws.  The cover can be removed for regular wash.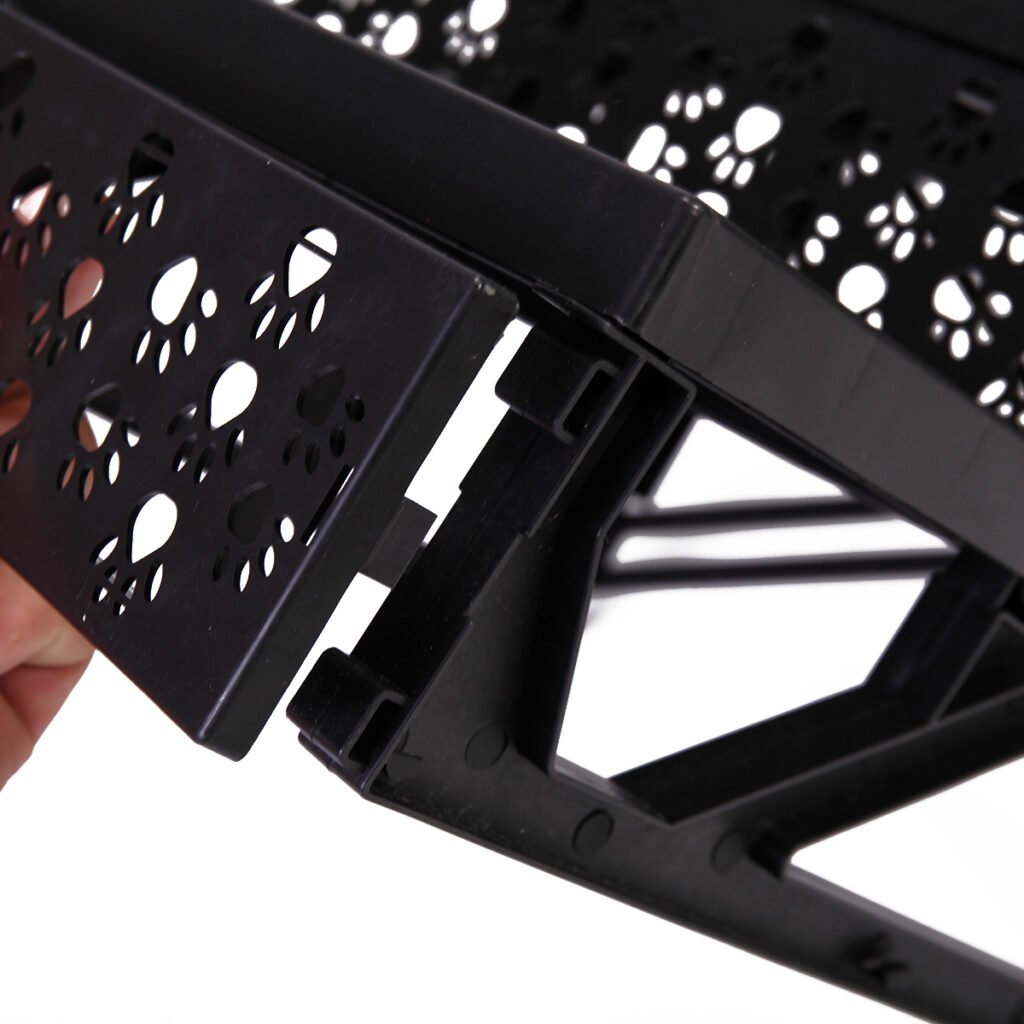 Sturdy & Reliable
Made from premium strong plastic and designed with cut-out squares and claws, this stylish pet stair is sturdy for lasting indoor and outdoor use, offering great traction and reliability.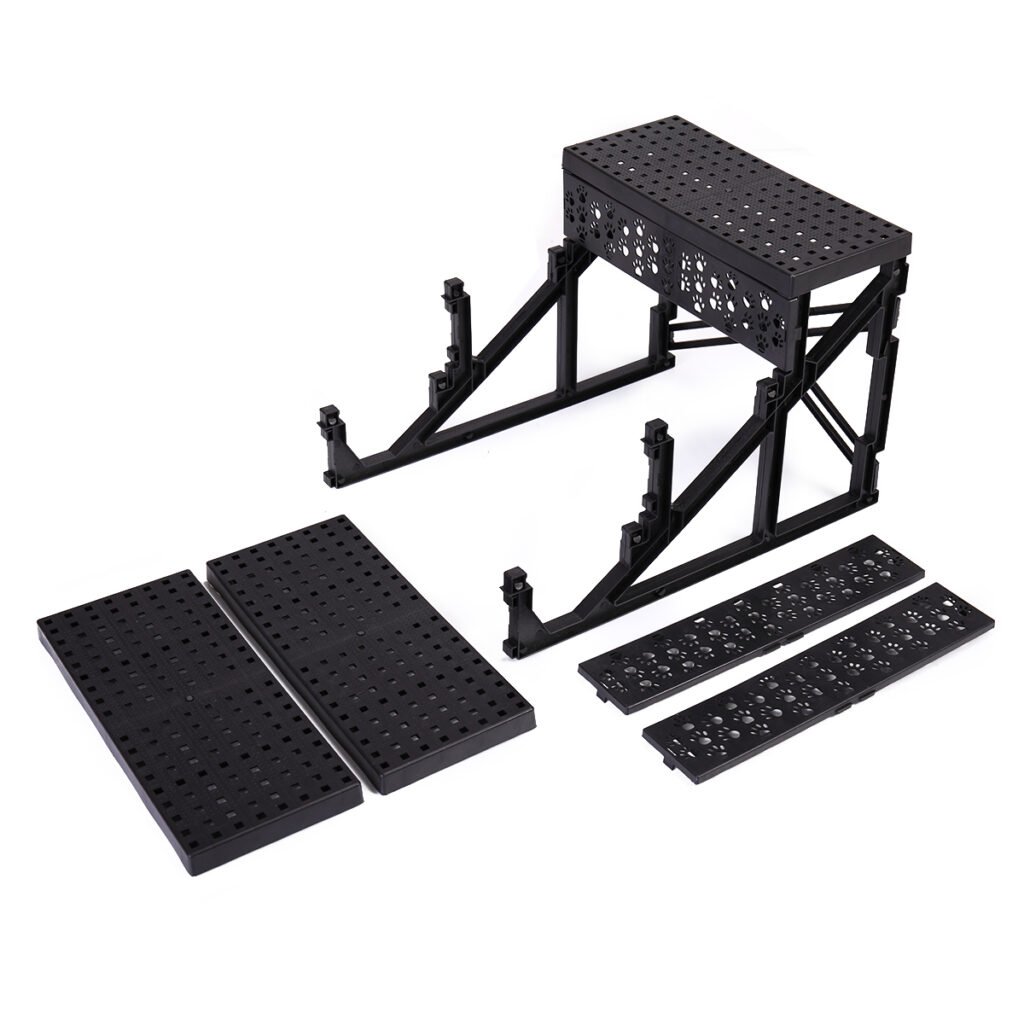 Easy Assembly
This pet stair ladder can be quickly put up in a few minutes without any tools.  Every part is clearly indicated in the user manual and every step of assembling is introduced detailed as well.