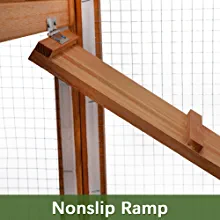 The 2-layer designed house will be a perfect place for both exercising and resting with the slip proof ramp inside for your pets to come up and down easily.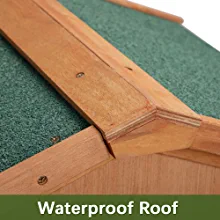 Water-resistant composite asphalt roof protects bunnies or rabbits, small animals from bad weather. This outdoor rabbit cage will keep your furry friends dry and safe.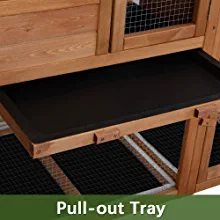 Equipped with sliding tray contributing to provide a comfortable and sanitary environment. The smooth design with plastic surface ensures it easy to pull out for fast and easy cleaning.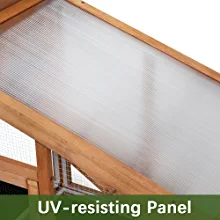 A large area with an half-transparent roof for run, safe and UV-resisting and it provides additional protection, while allowing you to check on your pets without disturbing them.