This functional 2-story cat house (20.9"L x 23.6"W x 35.5"H) can be served as a cat private house, a hidden litter box enclosure, and a side table for displaying decorations. 
Designed with cut-out cat claw patterns, this cat washroom gives your feisty cats an exclusive place they deserve to do their own business.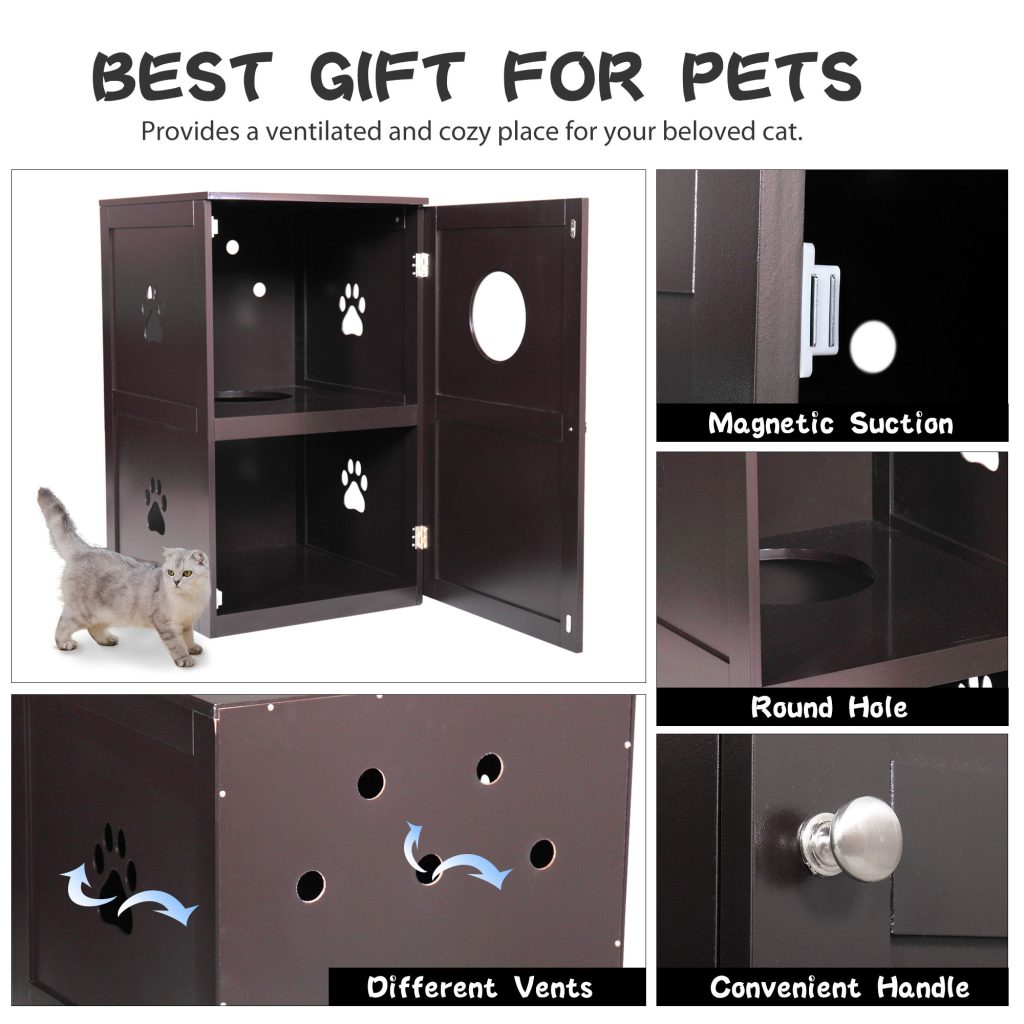 Crafted from premium pet-friendly wood with an eco-friendly sleek brown lacquer finish, this cat washroom cabinet is sturdy and durable with little maintenance, coordinating with any home decors. Two tiers connected by a 5.9" cut-out round hole that allows your feline friends to go up and down easily.
The bottom tier (20.9"L x 21.3"W x14.6"H) with 2 claw-shaped vents is available to hide a standard litter box (not include), helping prevent unwanted litter, odor, and mess around; the upper tier (20.9"L x 21.3"W x 17"H) with 2 claw-shaped vents and 5 small holes ensures a ventilated and comfortable lounge for your cat. A 7.1"D open round entrance is designed for free access and convenient observation. A wide door with magnetic closure is easy for inner cleaning or decoration.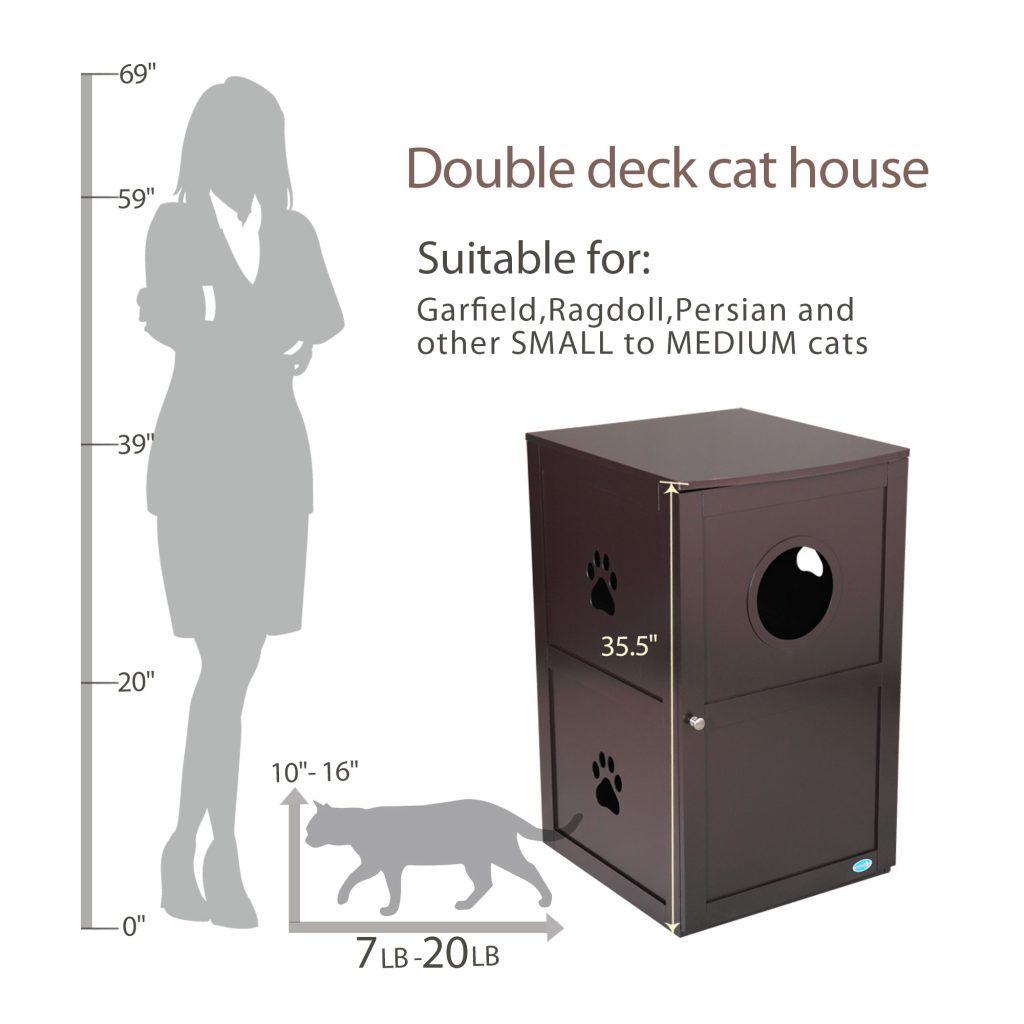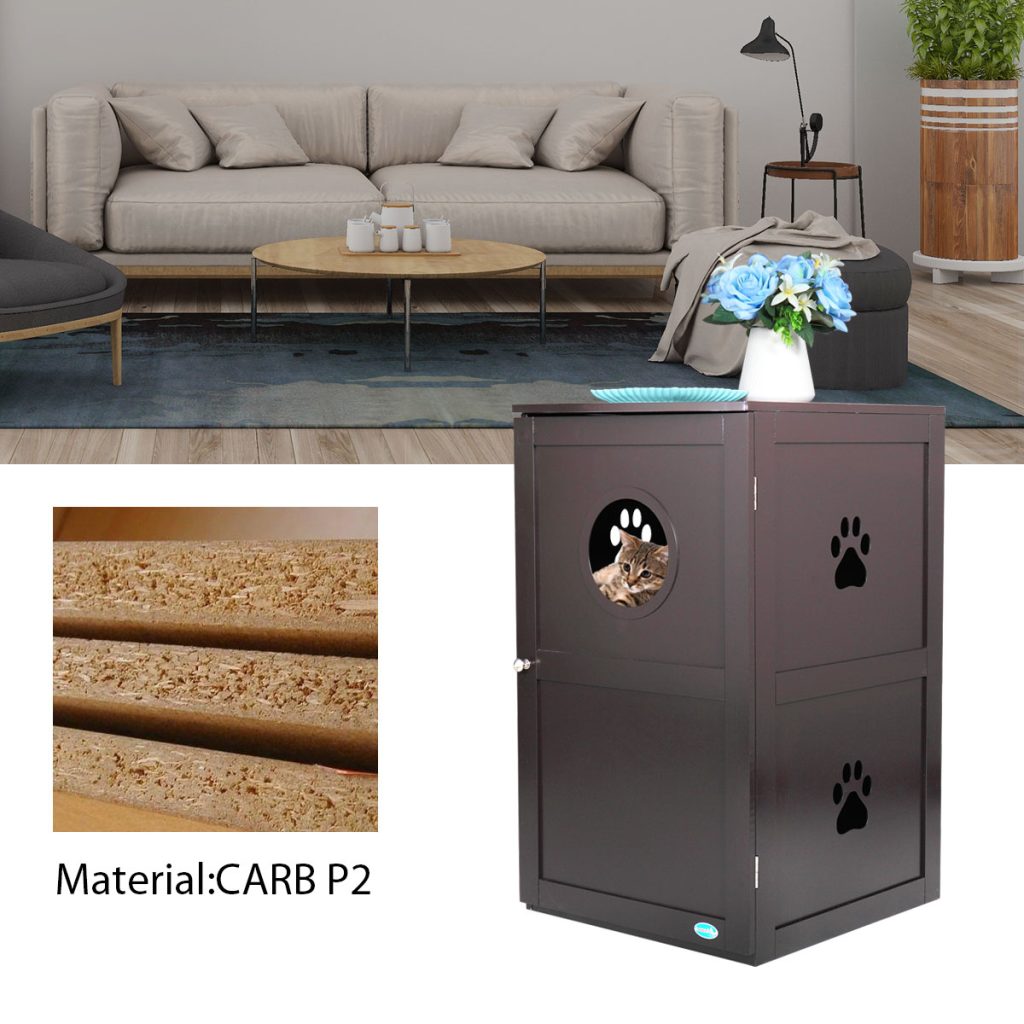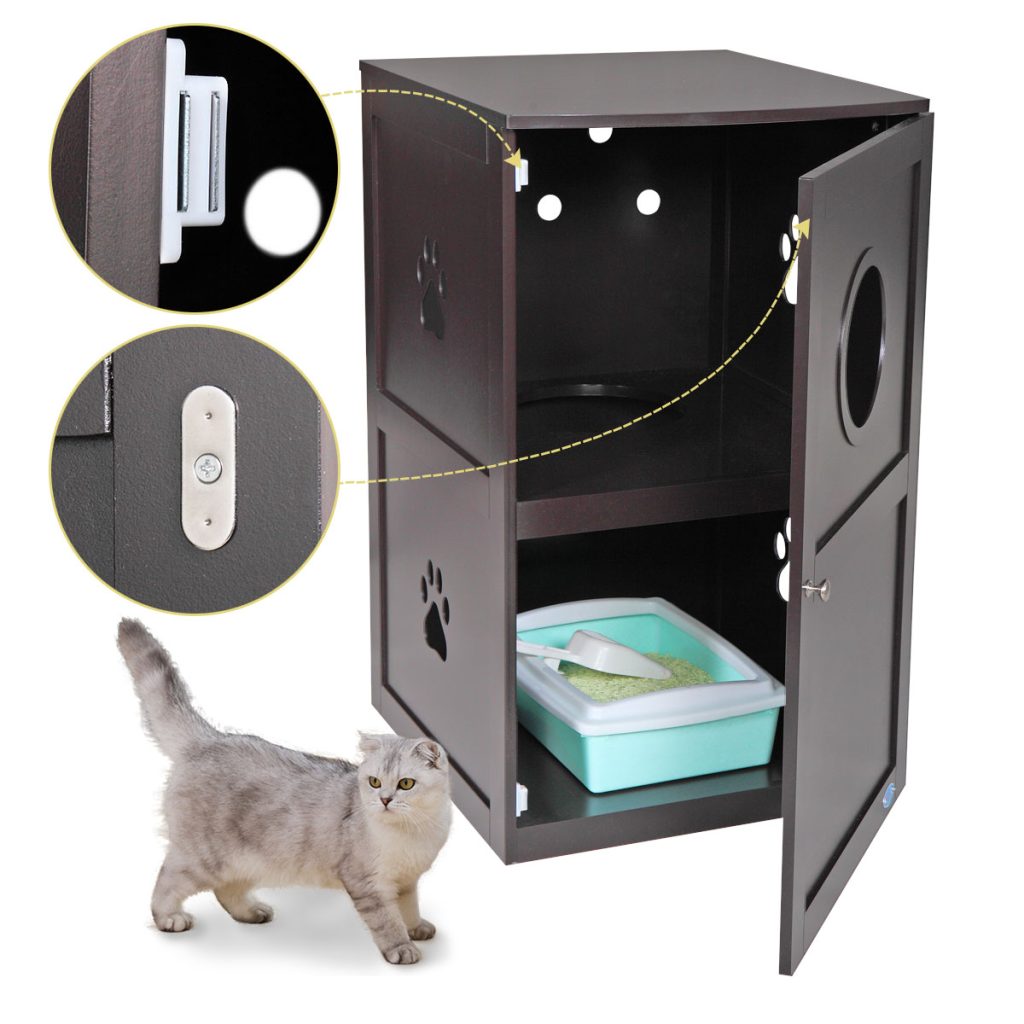 Versatile 2-story cat washroom cabinet
Smooth top for displaying and decorating
Wood construction with eco-friendly and pet-friendly coating
Spacious inner for a standard litter box (not include)
4 claw-shaped vents and 5 small holes for excellent air circulation
Big round hole inside for going up and down easily
Open round entrance for free access
Wide door with magnetic closure for easy open
Easy assembly with step-by-step instructions