Description
x
Give your bunnies, guinea pigs, hamsters or other small pets an exclusive space to live and rest freely with the luxury double-storey rabbit hutch from Coziwow!
With a main room built for sleeping, a large underneath room for playing, and a ramp connecting the two areas, this bunny hutch meets all the needs of your small fur babies. The metal mesh walls provide perfect light and ventilation, and the solid wood frame provides a natural look and is strong, stable and durable.
Water-based paint is a safer and more environmentally friendly option for your rabbit's living environment. It does not contain harmful chemicals and is easier to clean up with a lower odor than solvent-based paints.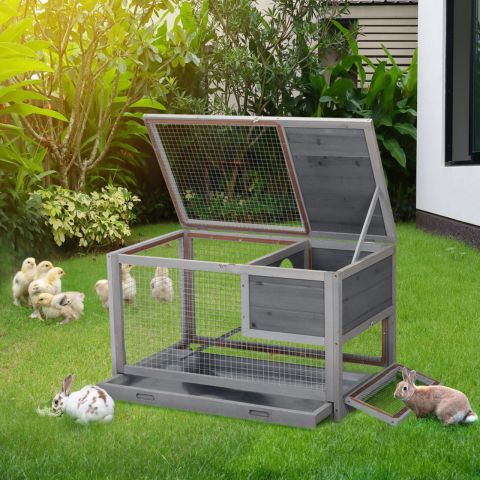 Effortless Cleaning with a Waterproof Pull-Out Tray
The tray's leak-proof design ensures that your rabbit's droppings are contained, keeping the hutch clean and hygienic. With this feature, you can easily maintain a healthy living environment for your pet without any hassle.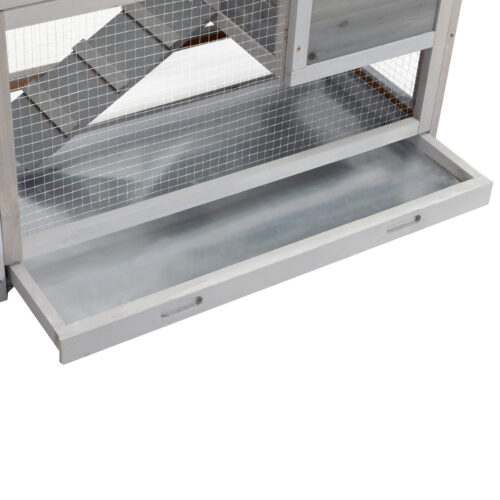 Create a Cozy Retreat with a Separate Lounge Area
It provides a secure and comfortable space for your pet to rest and relax. Whether your pet needs a quiet place to nap or wants to retreat from daily life, this cozy addition to their living space is the perfect solution for their comfort and relaxation.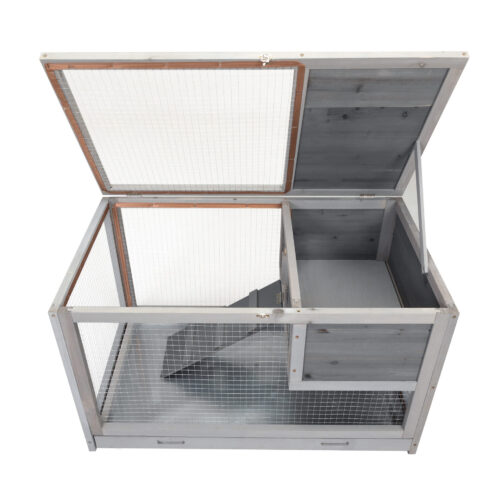 Prioritize Pet's Safety with Meticulous Design
Our wire mesh edges are wrapped in a soft fabric to prevent scratches and injuries to your pet and yourself. This feature provides an added layer of protection and peace of mind, allowing you to enjoy quality time with your furry friend worry-free.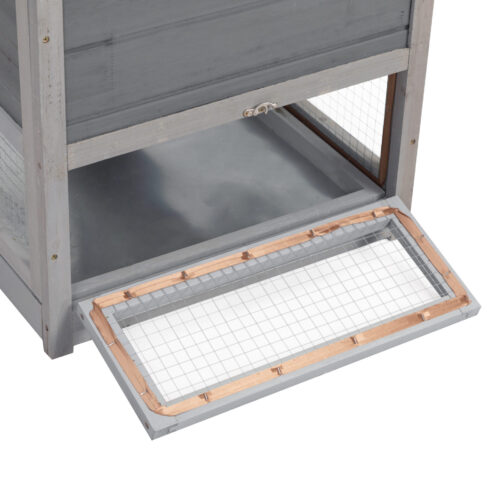 Convenient Access for Your Furry Friends
 The openable side panel allows your pet to move in and out of the cage with ease, while the top panel simplifies cleaning and feeding, making it easy to maintain a clean and hygienic living environment for your pet.