Description
x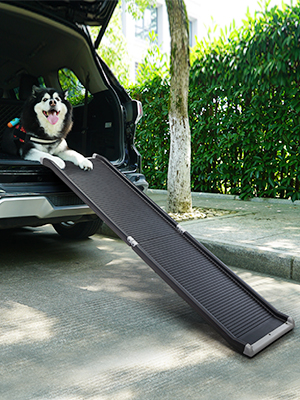 Dog Ramp for SUV
Steps to get into a high vehicle no longer bother your loved puppy with this Coziwow folding dog ramp as a brilliant helper to assist older dogs walking or newborn dog rushing into the vehicle with ease. Gentle steep slope generated by the ramp avoids the possibility of dogs dangerously rinsing, leaping, bouncing and accidentally getting injured when in and out of a vehicle.
Loading up to 330 lbs and 15″ width safely suits any body type of breeds at all ages. Enough long dog ramp coordinates any tough terrain with all car, truck, and SUV heights to make comfortably inclined steepness for medium to large dogs instead of still remaining dangerous and flinching them away by improper slope degree.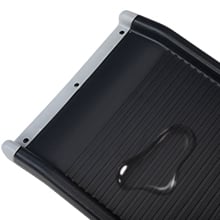 Rubber Non-slip Design
Providing your furry pal with optimal traction in wet or dry conditions.And it's easy to clean.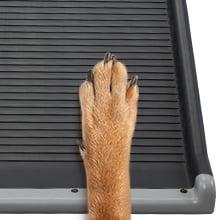 Smooth Surface Design
A smooth surface will keep you and your furry pal from getting scratched.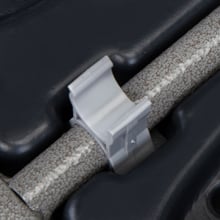 Snap-on Locks Design
A set of snap-on locks secures the folding ramp to prevent sudden opening.It's easy to lock and open.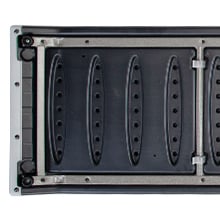 Metal Frame Design
Metal connecting on each end is stable and strong to support up to 330 lbs, without worries of collapse.