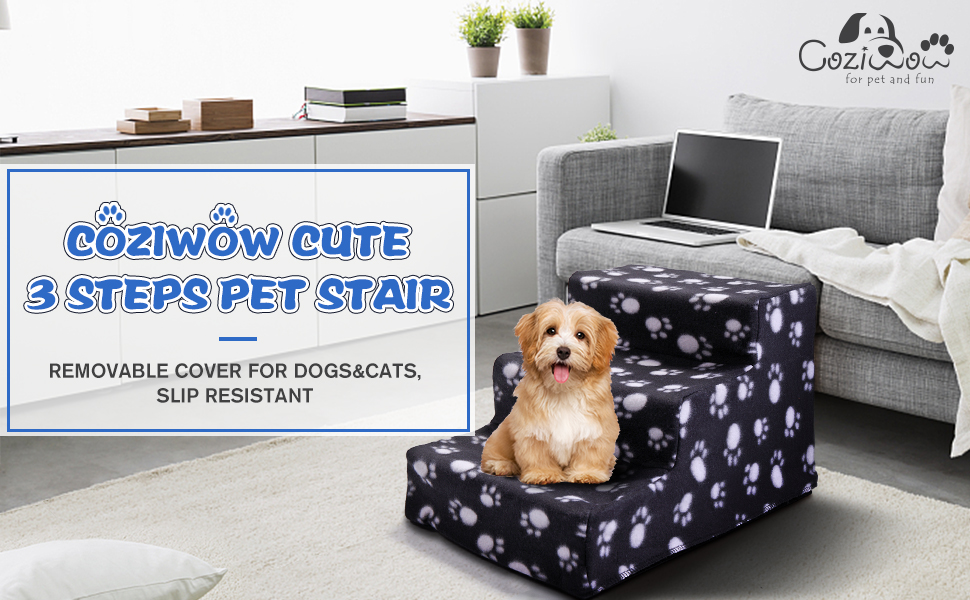 Raising pets is similar to taking care of your family members. Both needs efforts and patients. If your pet is too young to reach high places like ledges for warm sunlight and wide view, or it is too old or getting hurt, this upholstered stair ladder is absolutely helpful!
This stylish pet step stair is a practical addition to help your small dog and cat independently access couches, sofas, and chairs, especially for smaller pets or older pets suffering from arthritis, painful joints, or overweight bodies. The sturdy black plastic frame with a soft, nonslip brown slipcover can be placed stably while providing great traction. The felt cover can be easily removed for machine wash. Light-weight design, instant use anywhere.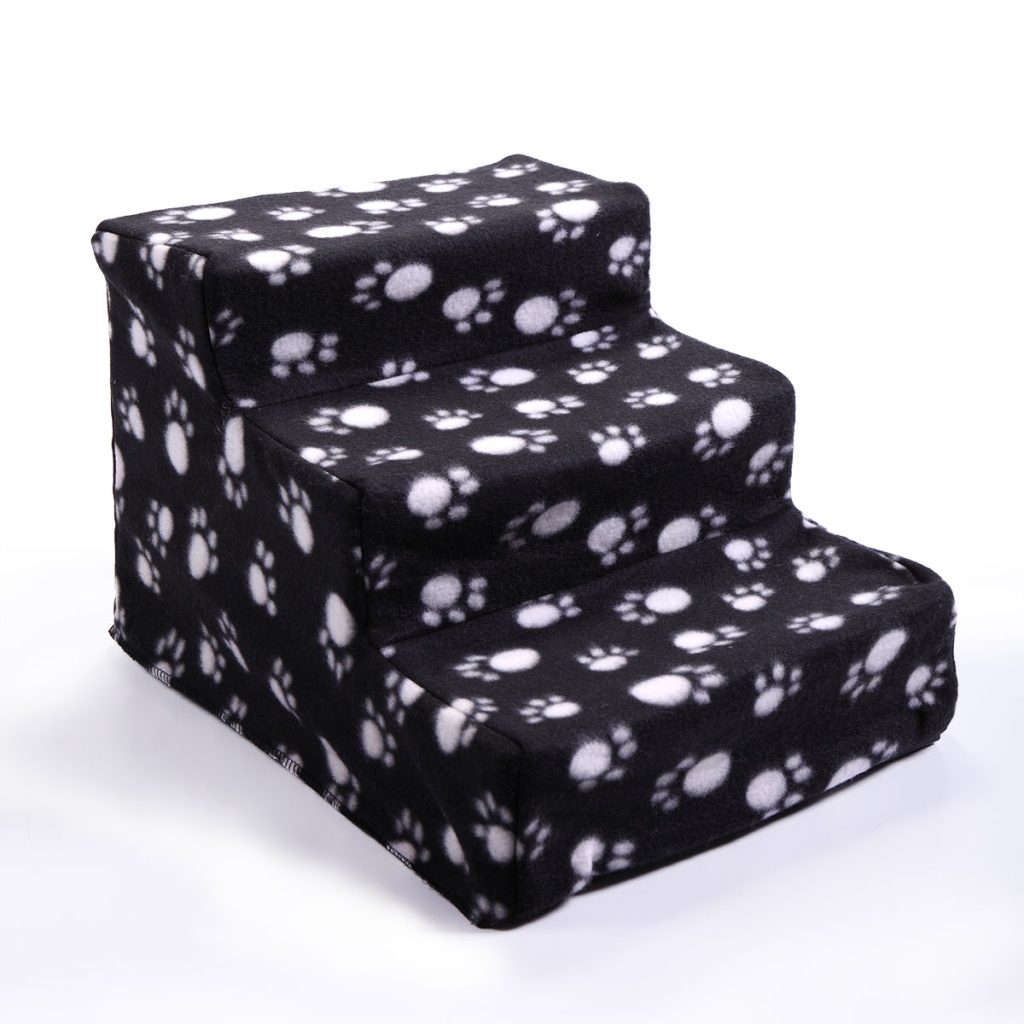 No More Stress
This 3-step pet stairs are perfect for dogs and cats with arthritic pain, joint stiffness or other mobility challenges.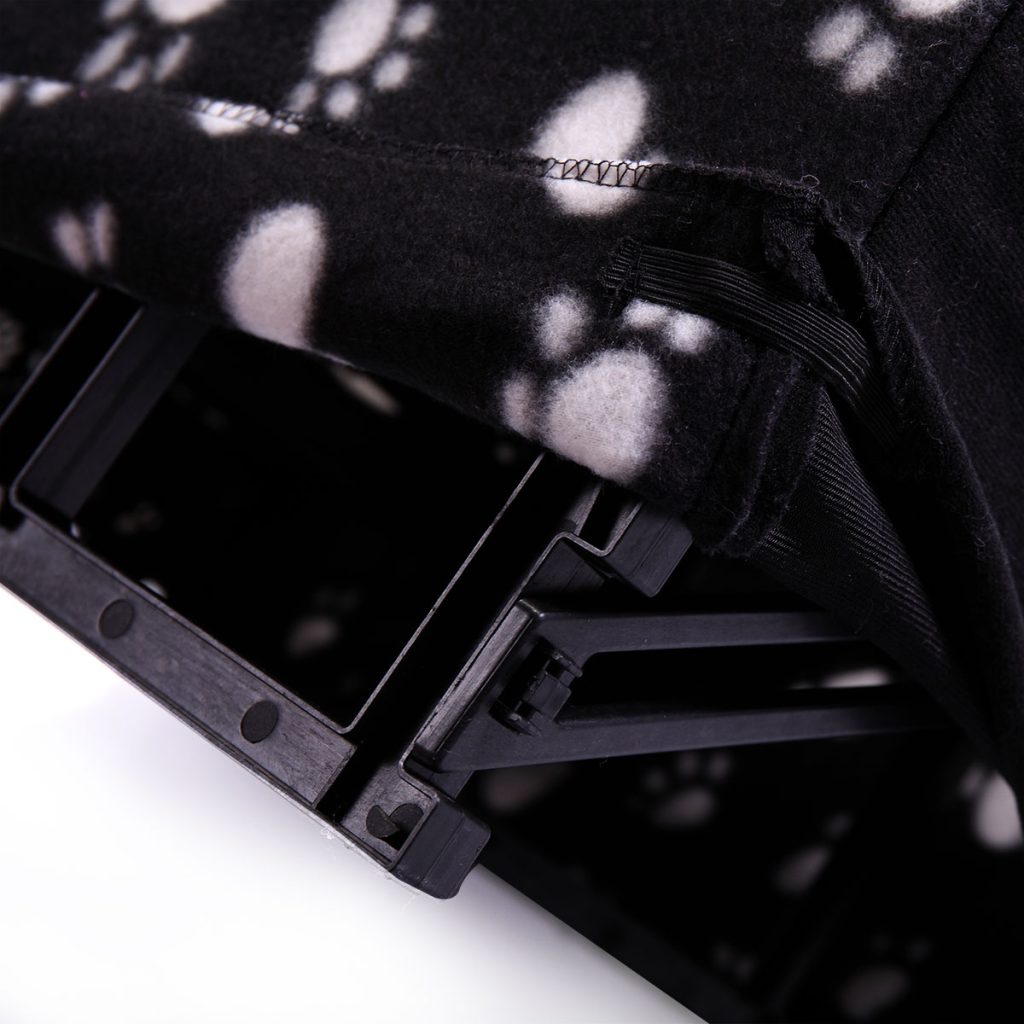 Sturdy Construction
With an anti-slip bottom and 14 inch width, your dog or cat will climb effortlessly to their favorite spots.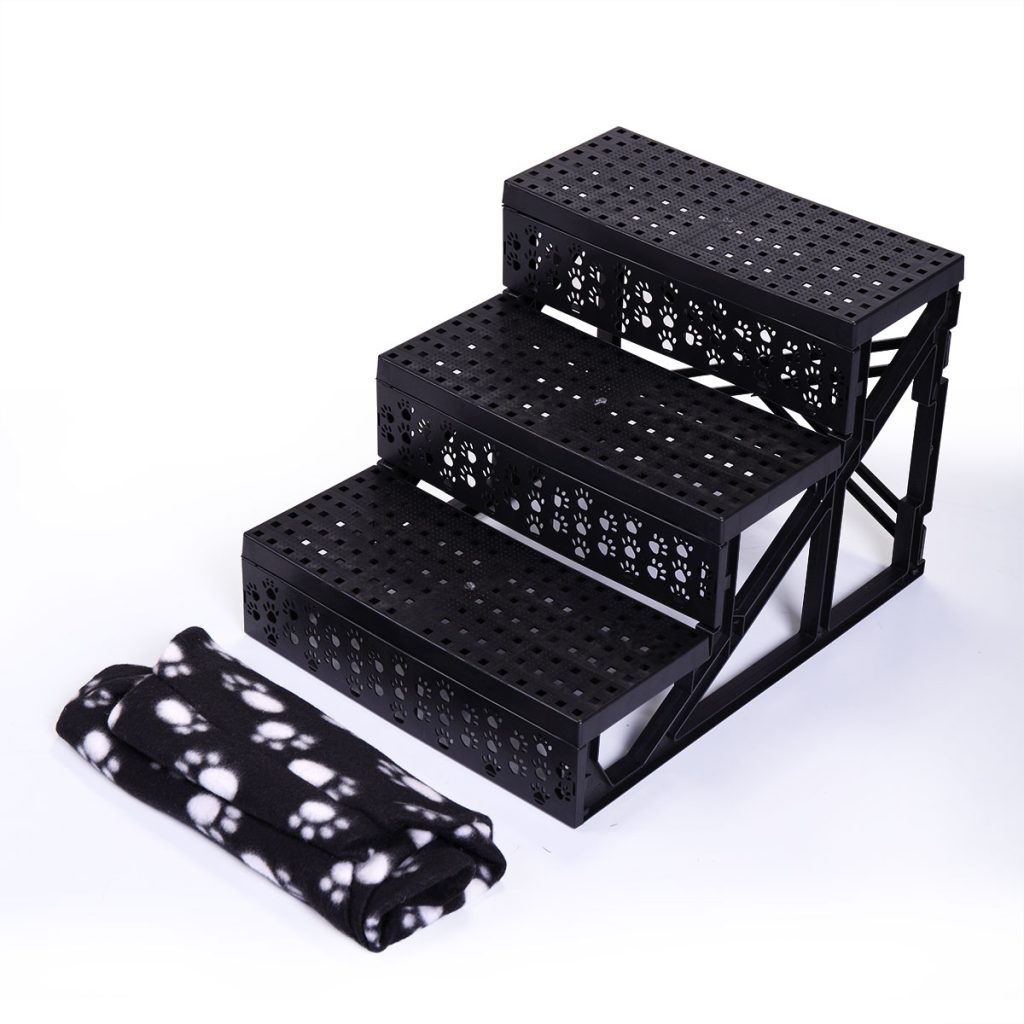 Machine Washable Cover
Remove the cover with a quick zip and toss it into the washing machine to clean off dirt and fur build up.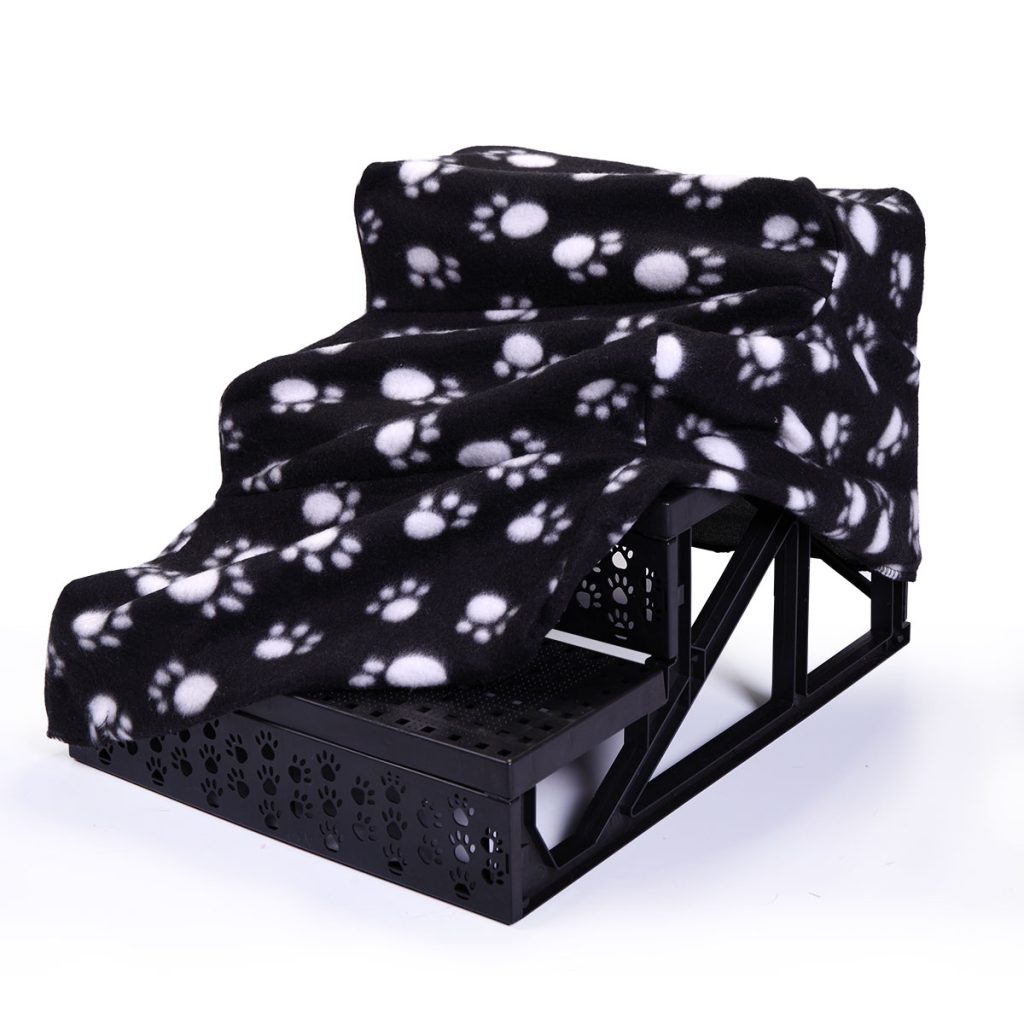 Easy to Move
Made of high quality PP, these stairs feature a lightweight design that is easy to move, transport and use on any level surface.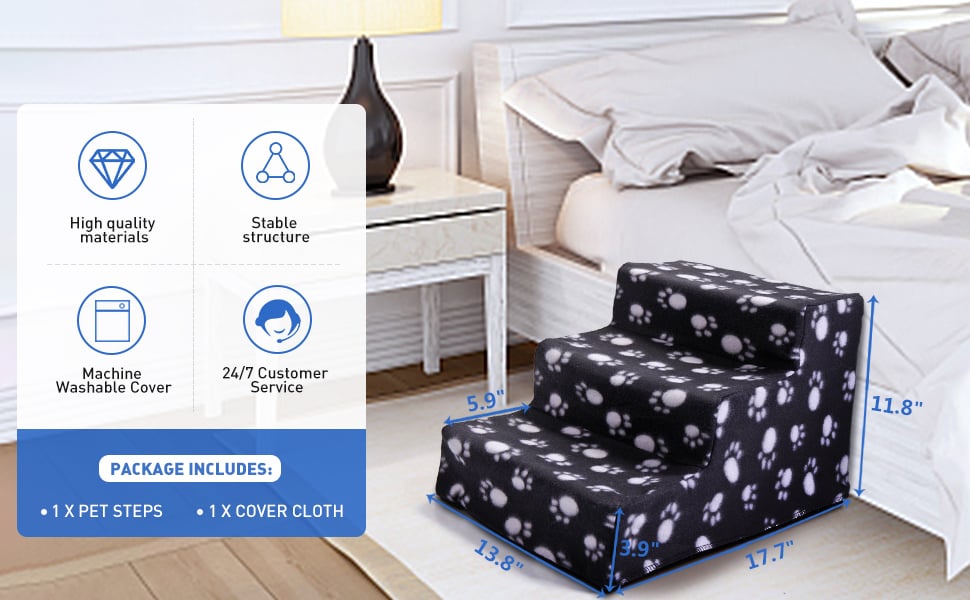 Designed for Small Pets: steps in proper size, safe access to high places

Sturdy & Light-weight: PP(polypropylene) frame, carved patterns of squares and paws

Suede Surface: soft and comfortable, detachable for easy washing

3 Steps: suitable for high places like your sofa and ledges

Easy Assembly: detailed instructions, simple assembling steps