Perfect for most standard hallways, stairways, doorways, and other entryways
Auto-Close Dog Gate with Spring-Loaded Latch
The indoor walk-thru metal barrier is designed with an auto-close door that allows to shut automatically when being open less than 90 degrees to securely keep the gate closed and your pet in the desired location. While being open more than 90 degrees, the 30.7"H modern tubular door will stay open for free access. You could easily open and swing the spring-loaded latch door that can't be operated by your fur babies or toddlers in both directions for ultimate convenience.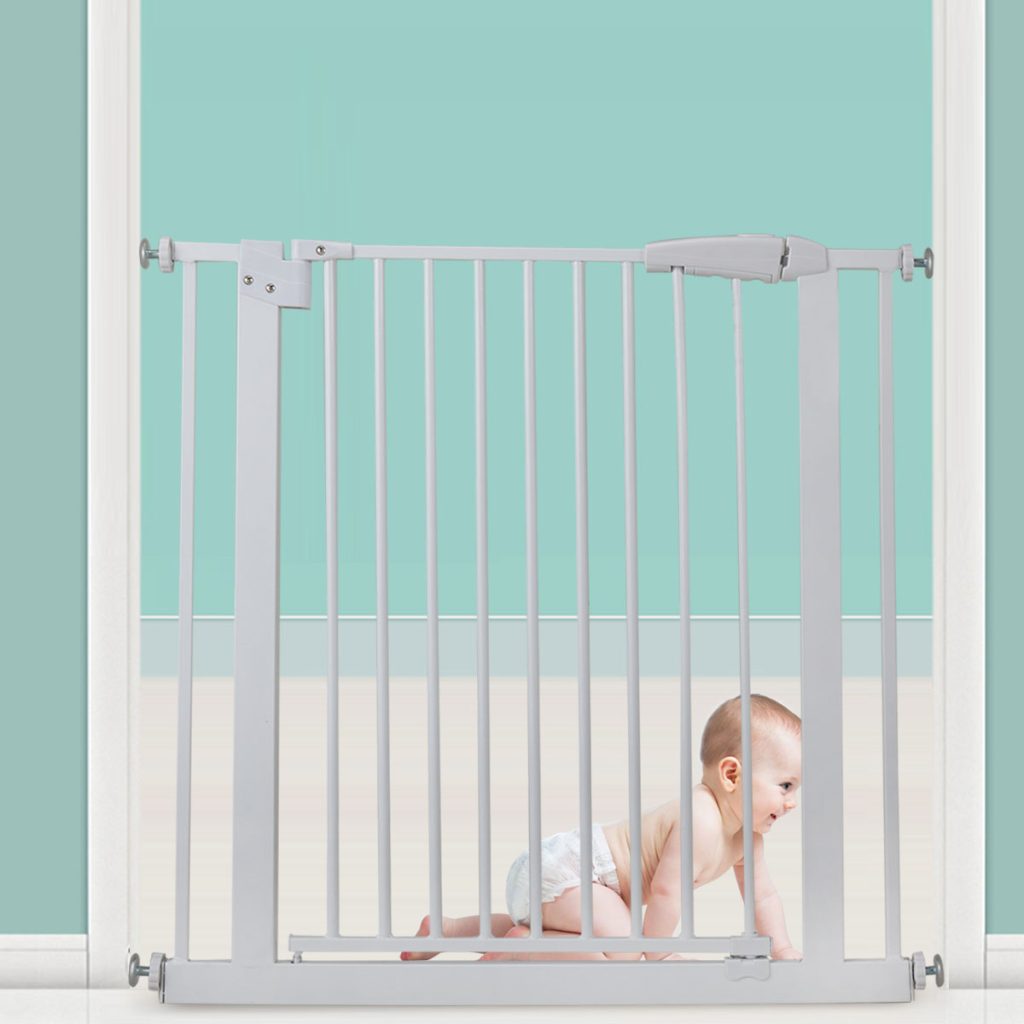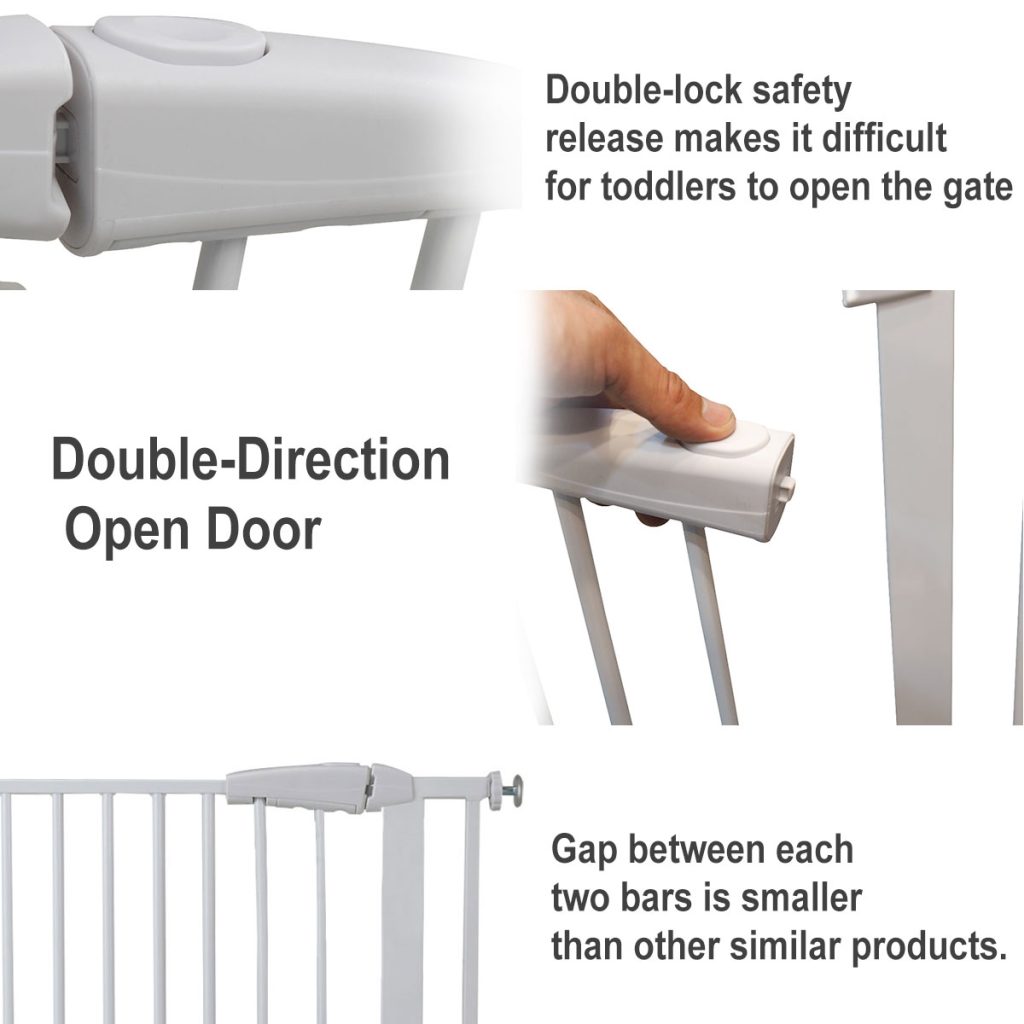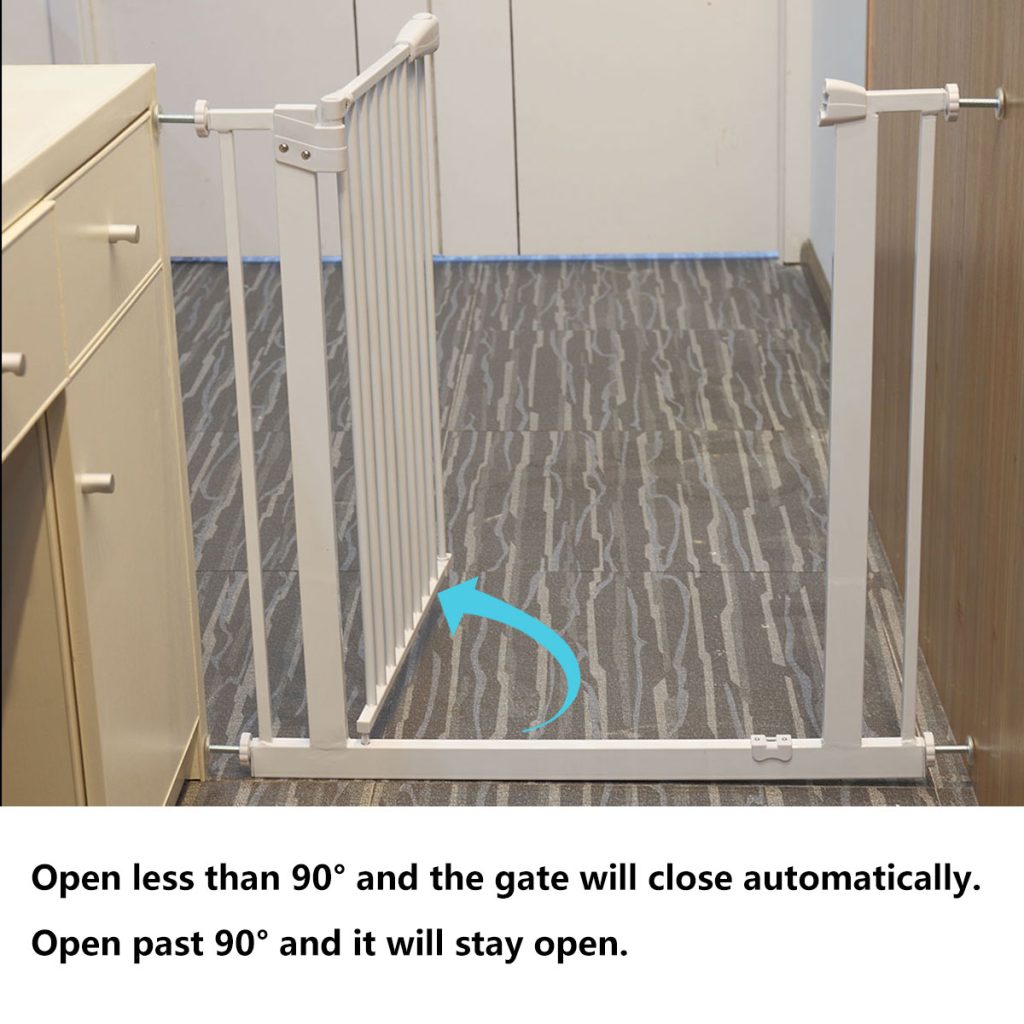 Dog Gate for Doorway & Stairs
Boasting an adjustable width, the dog pet barrier can be expanded from 30.7 to 33.8 inches to block most standard hallways, stairways, doorways, and other entryways, which could be the utility solution for indoor pet containment. With a sleek white coating, the modern expandable gate is perfect for all settings. The gap between each two round bars (1.57"W) is smaller than other similar products to ensure the maximum security.
Easy to Walk-through White Dog Gate
This stair pet gate integrated with a convenient walk-through door (20"W) that you can operate easily with one hand, keeping you from constantly climbing over or taking down your safety precautions. The bidirectional door makes it a gate that won't hinder your day-to-day activities.