Description
x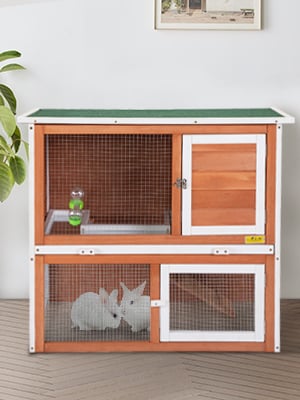 Description:
Rabbits are friendly pets but they do have unique care needs with the right hutch. This COZIWOW Indoor Outdoor 2-Tier Rabbit Hutch is an optimal option for your bunnies, guinea pigs, chicks, or other small animals.
Boasting a duplex pinewood structure and ventilated mesh walls, the stylish house with a sloped weatherproof top allows your little furry friends to climb to the upper for resting/sleeping or stay in the lower for playing/exercising/roaming.
With a pull-out tray design and a latch door, the secure pet apartment is easy to keep regular cleaning. Standing out of the cage, owners can begin a harmonious owner-pet interaction.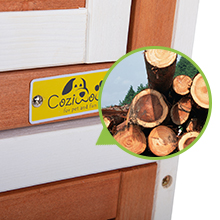 100% Solid Wood
Made from fir wood and coated in waterproof paint, this cute hutch is worth considering if you want to give your rabbit a chance to experience nature.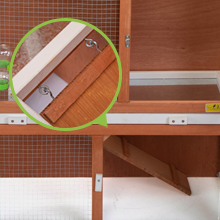 Comfortable Interior
The 2-layer designed house will be a perfect place for both exercising and resting with the ramp inside for your pets to come up and down easily.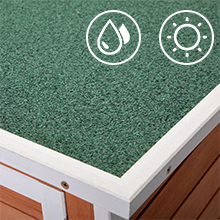 Weatherproof Roof
Equipped with felt roof, it can prevents your friend from getting wet . Top roof is covered with asphalt for enhanced weather protection. It will keep your furry friends dry and safe.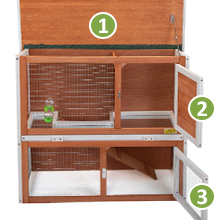 Upgrade Rabbit Hutch
We added a door on the first floor of the hutch.Now,It has 3 doors so you can clean it easily and do anything with your lovely bunny.